Back when you were in high school, you prepared for the ACT or SAT test. You studied, you stressed, you lost sleep. In the end, you took the test, got the score you got, and breathed a sigh of relief that it was all finally over. The stress was behind you. You could move on with your life. Soon you began your college career, and the test was a distant memory. Life has a tendency to repeat itself, and now here you are toward the end of your undergrad degree, staring down the barrel of yet another test that will help determine your academic future. Here are six tips for getting a good GRE score while keeping the stress down to a manageable level.
1. Start early and prepare over a longer period of time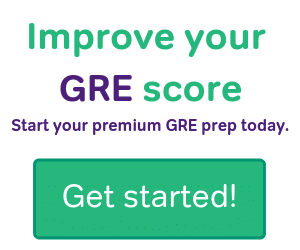 Most likely the GRE test is not your only test concern. You are trying to get into grad school after all, and keeping your grades up is a huge priority. So, while you are thinking about the GRE, you are also studying for several other tests for your various classes. Starting early on your GRE prep will help keep stress levels low while you study for other things, and it will most likely increase your score in the end. Start three to four months early, and set aside an hour or so a day – or as much time as you possibly can – for GRE test prep.
2. Take practice tests early and often
The GRE test is designed to assess how skilled you are at quantitative reasoning and critical thinking. This is not a test you can pass simply by cramming your brain full of information – the test wants to know how well you analyze and apply information, not your memorization ability. Taking practice tests gives you an idea of how the test runs, what kind of questions are asked, and should help you understand where your deficits are. Using this as a tool can help you focus your study. There are several practice tests available from a variety of sources, try taking tests from different sources.
3. Develop a good test-taking strategy for you
The GRE is set up so that you can skip questions and return to them – even in the computer version. When you take practice tests, also practice strategies such as skipping longer or harder questions or questions you don't quite understand and then returning to them later on in the test. The best strategy will involve not only answering questions right, but answering more questions right. Take the practice tests enough times that you have a clear idea of the strategy that gives you the best performance. Going into the test with a plan helps reduce stress and will increase your score.
4. Take care of yourself
This is mentioned in almost every "how to prepare for a test" article out there; but it's important so we'll mention it again. Get a good night sleep the night before your test and eat a good breakfast. Treat your body well when you study. A calm and alert mind will absolutely improve your test performance.
5. Be prepared to take the test multiple times
Sometimes test day is just not our best day. Other times you get your test results and just feel that you could have done better. The GRE test has a feature called ScoreSelect® , which allows you to not only re-take the test, but to choose which scores go to your prospective schools. See the ETS website for more details about this feature. This takes away the risk of re-taking the test. If your score on your second or third try is better, then you can use that score. If it's not, then you can use your original score. The GRE is important, and so you should be prepared to take it again if you are not satisfied with your performance.


Brian Pivik is the Content Manager at Peterson's, and has been working in the content creation industry for 13 years. He's a published author with an MA in Literary Criticism, and has edited academic, business, journalistic, and online writing for such companies as Microsoft and Photobucket. He has a deep passion for education and higher learning, and when he's not spending time with his wife and daughter, likes to read and study obscure texts.