Historically, the LSAT has been the required standardized exam for law school admissions, without any alternative. Unlike undergraduate admissions, where most schools accept at least the SAT and ACT exams, and various graduate schools, such as most MBA programs that will accept the GRE or GMAT for admission purposes, law schools have stuck solely to the LSAT. This has created challenges over the years. Since the LSAT requires very different prep compared to exams like the GRE, this barrier to access has resulted in a smaller application pool to many law schools, including a reduction in the diversity of the applicant pool, in terms of the applicants' work experience, demographic background, education, and more.
Fortunately, aspiring lawyers can now take the GRE for law school admissions. Accepting the GRE first began with University of Arizona in 2016, who announced that the LSAT or GRE would be considered as part of a student's application. The following year, Harvard Law School made the same decision, and as of today, there are 84 American Bar Association (ABA) accredited law schools that will accept GRE scores instead of LSAT only.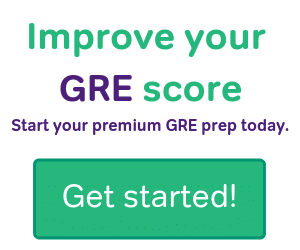 Rejoice! Your undergraduate curriculum and work experience may have already helped you prepare for the GRE, which focuses on three sections – analytical writing, verbal reasoning, and quantitative reasoning. These three areas sound a lot like core requirements for most undergraduate programs.
Can I take the GRE for law school?

Yes, but this depends on the law school! As mentioned, the GRE has been available for consideration into law school programs since 2016, although the big changes began happening after 2017, when University of Arizona and Harvard were joined by many other schools. Today, that number is drawing closer and closer to 100 ABA-accredited law schools that will accept the GRE exam. In more exciting news, the ABA's announcement in December 2021 voted in favor of allowing law schools to require the GRE instead of the LSAT.
Which law schools accept GRE scores?

At the time of this writing, at least 84 schools accept GRE scores. The list includes highly sought-after public law schools, including Florida State University College of Law and Indiana University Maurer School of Law. The list is not shy of private law schools either, with popular top-14 schools such as Harvard, Columbia, Yale, Cornell, and University of Pennsylvania Carey Law School. The list has expanded tremendously since University of Arizona's announcement in 2017, and in just five years, there have been over 80 schools added, with strong expectations that the list will further expand to include every single ABA-accredited program in the country. To see the full list from Educational Testing Services (ETC), who administers the GRE exam, click here.
What GRE score do I need for law school?

The GRE score ranges differ for each school. An important document published by the ABA, called the Standard 509 Information Report, contains various data sets that can help students learn about the score they need in order to gain admission into a program. For example, if a particular law school publishes their 75th percentile scores for the GRE Verbal Reasoning at 167, and the GRE Quantitative Reasoning at 162, then it's important to understand what these stats mean and how to use them to your advantage. If you're applying to a school with these stats, and you're above the 75th percentile, that's akin to saying you did better than 75 percent of admitted, and enrolled students from that particular dataset. Otherwise, you will be applying with GRE scores that are lower than those of the majority of accepted applicants.
Ultimately, the GRE score you will need for law school depends on the final list of schools you create. Usually, selective schools will be more demanding in their admission expectations, while public state law schools may be less demanding.
Do law schools prefer the GRE or LSAT?

As of now, there are 199 ABA-accredited law schools, with 84 that accept the GRE. Because over half of law schools do not accept the GRE at this time, it's true that taking the LSAT will provide you with more options. However, there's no indication that schools actually prefer the LSAT or the GRE. You will find that more schools accept the LSAT, but that there are more testing dates and opportunities to take the GRE. Make sure to check the admissions resource of any law school you're interested in to learn about their application requirements.
Is it harder to get into law school with the GRE?

No, it is not harder to get into law school with the GRE. Since the purpose of considering the GRE for law school admissions was to increase the applicant pool, it only makes sense that the option to choose the GRE means that schools are welcoming of any application that includes the exam. Statistically, it is not proven that an applicant has a higher chance by taking the LSAT either, as 509 Information Reports publish the number of applicants and enrolled students who included the LSAT and GRE. The percentages show that there is no significant advantage to choosing one test over the other.
What is the future of GRE for law school admissions?

The future of the GRE for law school admissions looks promising. In just six years, the GRE went from being accepted at one school, to 84. At this rate, there's a strong chance that the majority of ABA-accredited law schools will accept the GRE as part of their admissions requirements for current undergraduate upperclassmen who plan to apply in one to three years.
If you're curious now about how the GRE works, head over to our GRE FAQ to get your questions answered!