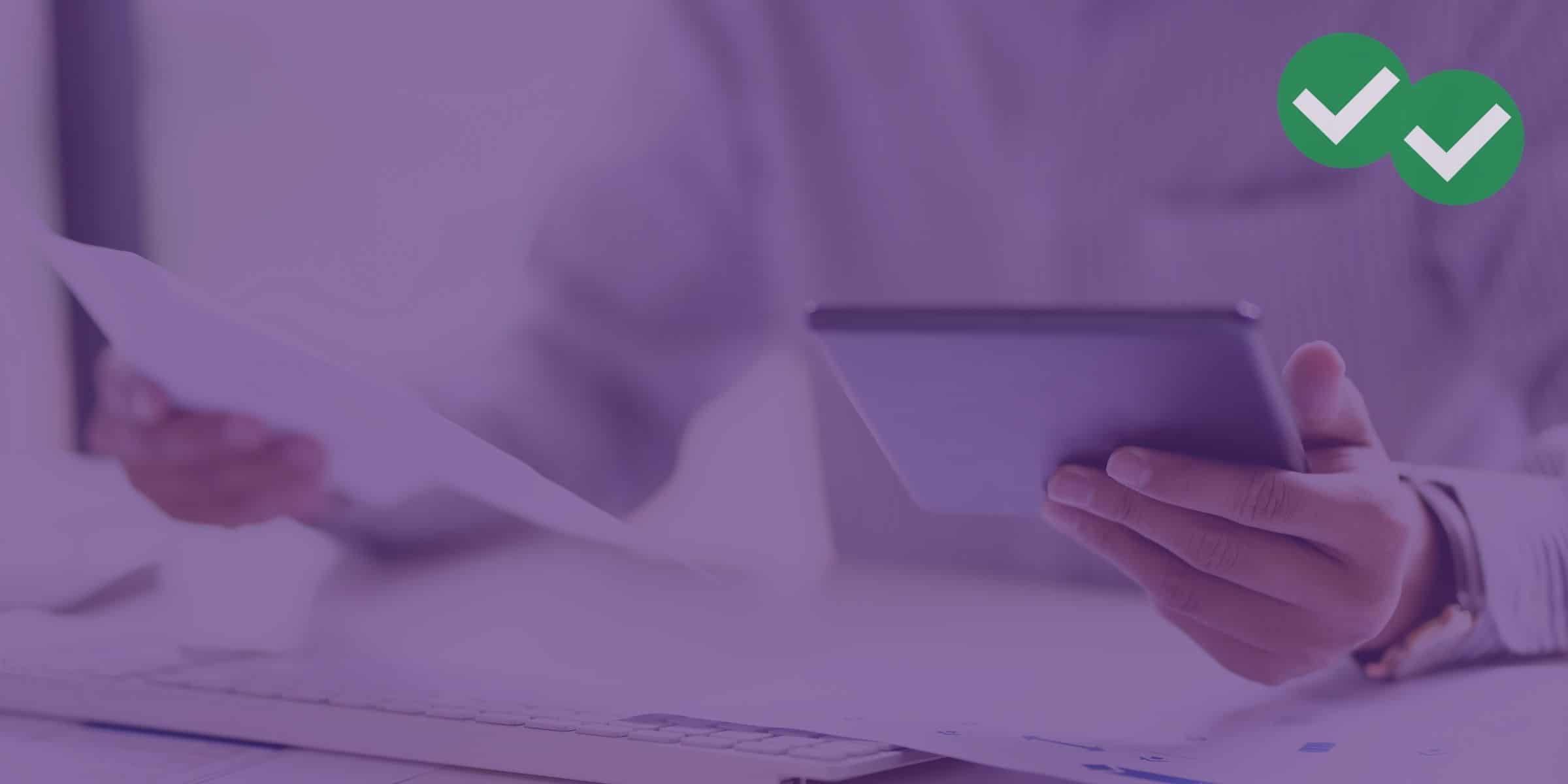 You might be debating between taking the GMAT vs. GRE (or both!). The GRE is designed for people applying to graduate school, while the GMAT is only for MBA candidates. The key to figuring out whether to take the GMAT or GRE lies in understanding the different tests—and then finding out which showcases your skills and meets your needs better. Let's dive in!
Table of Contents
What's the difference between the GRE and the GMAT?
Description
GRE
GMAT
Who takes the test?
Anyone hoping to get a master's degree or PhD, or attend business school or law school
Those looking to go to business school. That's it!
How many business schools accept the test?
Over 1,300 universities and organizations—check with your specific school!
Over 7,000 business programs at 2,300 universities around the world. If any test is required at a business school, the GMAT will satisfy that requirement.
Cost
$205 (continental and US territories)
$250
$275-300 in parts of North America and Europe
Time for the Test
3 hours and 45 minutes, plus short breaks
3 hours and 7 minutes, plus short breaks
Test Format
Computer-based, with paper versions administered up to three times per year
Only offered on the computer
Verbal Questions
Emphasis on vocabulary—learn complex vocabulary in context by reading newspapers and magazines.
Emphasis on grammar—pick up a grammar primer pronto to understand clauses, commas, and more.
Math Questions
Easier than the GMAT; can use a calculator
Harder than the GRE; no calculator
Who Takes the Test
The GRE, offered by the Educational Testing Service, is designed for people applying to graduate school: master's degrees or business schools. On the other hand, the GMAT, offered by the Graduate Management Admission Council, is exclusively for those applying to business school: MBA applicants.
Because of the difference in the tests' uses, around 532,000 people take the GRE every year, while fewer than half that number, 225,600, take the GMAT. This makes sense: more people apply to graduate programs in general than business schools specifically. In 2020 these numbers dropped to 286,461 and 173,176 respectively, most likely due to the impact of COVID-19.
As you can see, test-takers applying to business schools can take either test—with the caveat that you should always check with the specific schools you're applying to. At the moment, 1,300+ business programs accept GRE scores, while 7,000+ accept the GMAT.


Cost
Within the United States and its territories, the GRE costs $205. The GMAT runs slightly higher, at $250. This rises to $275-300 in parts of North America and Europe.


When, Where, and How
Both tests are offered year-round. If you're thinking back to your college admissions process and the limited SAT or ACT dates, get that out of your mind! The GRE and GMAT are both offered throughout the year, though you should register early for your preferred test date.
Both exams are given at computer-based test centers around the world. These centers offer secure testing environments.
However, while the GMAT is only ever given on the computer, the GRE offers paper-based tests in some parts of the world where computer-based tests are unavailable. These paper tests are only offered three times a year, unlike the computer-based GRE.
Test Structure: Sections and Content
The GRE and GMAT differ in both the content and how it's tested. Here's an overview of GMAT vs. GRE sections:
Verbal Sections
The GRE tests the following, with a strong emphasis on vocabulary:
Sentence Equivalence
Reading Comprehension
Critical Reasoning
Text Completion
The GMAT tests these areas, with a strong emphasis on grammar:
Sentence Correction
Reading Comprehension
Critical Reasoning
When comparing the GMAT vs. GRE, you'll notice the format of the questions also varies. The GRE has three types of questions: choose all answers that apply; choose a sentence in the passage; and multiple choice. The GMAT only has one: multiple choice.
The GRE is a computer-adaptive test within the Verbal and Quant sections. So is the GMAT.
The GRE gives two Verbal Reasoning sections of 30 minutes each, while the GMAT gives you one that runs 65 minutes.
Click here to try a sample GRE Verbal question




Click here to try a sample GMAT Verbal question







Math Sections
The GRE and GMAT both test the same math topics:
Arithmetic
Algebra
Data Interpretation
Word Problems
They use different formats for Math questions, though. The GRE uses multiple-choice, multiple answers, numeric entry, and quantitative comparisons, while the GMAT uses problem-solving (multiple-choice) and data sufficiency questions.
The key difference? GMAT math is harder than GRE math. This doesn't have to do with the content tested (as you see above, this is the same), but instead in the way it's tested.
In addition, you can use a calculator on the GRE. You cannot on the GMAT.
Using a calculator on the GRE can actually slow you down! Use practice tests to see which problems a calculator works best for. For the GMAT, force yourself to use basic arithmetic in your head until test day, like calculating your grocery total as you shop.
Finally, the GRE gives you two Quantitative Reasoning sections at 35 minutes each, while the GMAT gives one that is 62 minutes long.
GMAT vs. GRE Timing
The GMAT runs 3 hours and 45 minutes, plus short breaks, while the GMAT takes 3 hours and 7 minutes, plus short breaks. This breaks down like this:
GRE Timing
Analytical Writing: 2 x 30 minutes
Quantitative Reasoning: 2 x 35 minutes
Verbal Reasoning: 2 x 30 minutes
Unscored Section: 30-35 minutes
Research: 30-35 minutes
GMAT Timing
Analytical Writing Assessment: 30 minutes
Verbal: 65 minutes
Quantitative: 62 minutes
Integrated Reasoning: 30 minutes
You'll notice that the GMAT has an integrated reasoning section, versus the GRE doesn't—this is another way of testing your quantitative and data analysis skills. If you're really good at math, or if it's your weak area, this can make a major difference in determining which test is the better choice for you.


Scoring Scales
The GRE is scored on a scale of 260-340. The GRE is scored from 200-800. Here's a breakdown of scoring for each test.
GRE Scoring Scale
Analytical Writing : 0-6
Verbal: 130-170
Quantitative: 130-170
Total Score (Combined): 260-340
GMAT Scoring Scale
Integrated Reasoning: 1-8
Analytical Writing: 0-6
Verbal: 0-60
Quantitative: 0-60
Total Score (Combined): 200-800
A high score on the GRE (90th percentile) is 329, while a high score on the GMAT (90th percentile) is 710.


Which test is easier: GMAT or GRE?
The question of which is easier, GMAT vs. GRE, really depends on you. That is, it depends on who is taking the test and their strengths. For those with strong Quant skills the GRE math will seem easy. The GMAT math is definitely more daunting. So if you struggle with Quant, the GMAT will seem very difficult. On the other hand, it can be a great choice for those with stronger math skills.
Meanwhile, if you struggle with the nuances of vocabulary and style, the GRE verbal section may be very difficult. That is not to say that the GMAT verbal section is easier. But the Sentence Corrections section is more of the science of grammar, and those with logical minds tend to be more adept at quickly sifting through a morass of words to find grammatical errors. The GRE Text Completions and Sentence Equivalence questions, by contrast, are testing the art of word usage, a skill most humanities majors have been honing for years.


Advantages of the GMAT vs. GRE: Which test do I choose?
So, which test do you need to take for MBA programs? This is the big question lots of business school candidates ask themselves. The two tests have very different pros and cons.
One of the advantages of taking the GMAT is that it's accepted at every business program: if you haven't decided where you're applying yet, taking the GMAT instead of the GRE keeps your options open.
On the other hand, if you know the b-schools you're applying to, and they all accept both, you'll need to evaluate your strengths and weaknesses. Are you super strong in math? The GMAT might be for you. Better at vocab than grammar? The GRE could be the better choice.
The best way to find out which test is more advantageous for you to take is to take a (free) official GRE practice test and an official GMAT test. You can also compare the GMAT score ranges of MBA programs with your achieved score. For the GRE, use these average GRE test scores.
If you score significantly better on one, then the answer is clear. If there isn't much difference, spend a week getting a feel for each test to see which one suits your skillset better.
Do business schools prefer the GMAT or the GRE?
The GMAT is the standardized test for Business school. Like the GRE, it consists of a Verbal and Quantitative section. Unlike the GRE, the two sections are combined to give a composite score of 800. The GMAT cannot be used in place of the GRE, so unless you are going to business school, do not take the GMAT.
Unlike the GMAT, which is only taken by business school applicants, the GRE is accepted by many types of graduate programs—including accredited business schools and top business schools (ever hear of Stanford or Harvard?). That is not to say all the top business programs accept a GRE score. So when it comes to taking the GMAT vs. GRE for MBA admissions, always check with the business programs' admissions committees to see which ones accept GRE scores as well as GMAT scores.


Takeaway: GMAT vs. GRE
Deciding whether the GMAT vs. GRE is the better option involves an honest evaluation of your skills, needs, and weaknesses. The good news is that you've already started down the path to figuring out your application process just by reading this post!
Next steps? Try our free GRE diagnostic test and our GMAT diagnostic test to get a better sense of which test is right for you!
No matter whether you decide to take the GMAT or GRE, we're here to help. Check out Magoosh GRE prep or Magoosh GMAT prep today!