The TOEFL is a near-universal requirement for ESL international students coming to the United States. English assessment is especially important for international students because their visa depends on their academic success. International students also usually have little experience with academic English before coming to America.
U.S. permanent residents who come from other countries (also called Green Card holders) have different needs than international students. They can get low grades and even take a break from school without having to leave the U.S. Their English speaking background varies a lot. Some Green Card holders have been in the U.S. since they were little kids. Others may have been in the U.S. for less than a year when they apply. This is especially common for refugees. Still others may have been exposed to English regularly in their home country. This is often true of people holding marriage visas.
Holding a Green Card instead of a student visa has a lot of advantages. Permanent residents do not have to pay international tuition, and they can get local financial aid. They have the same right to hold a job as a U.S. citizen, too. However, there is one way in which Green Card holding university students are less fortunate than international students: they face requirements for admission that are inconsistent and confusing.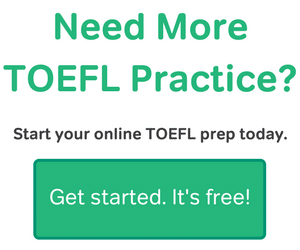 Admissions rules for U.S. permanent residents vary a lot from campus to campus. Penn State doesn't ask U.S. permanent residents to prove their English language ability in any way. Princeton University's website says that "if English is not the primary language at your school and if English is not the primary language spoken in your home," you need to take the TOEFL, even if you have a Green Card. Ohio State University requires you to take the TOEFL if you've had your Green Card for less than a year. However, if you've been a U.S. permanent resident for MORE than 12 months, no English exam is needed.
To make things even more complicated for Green Card holders, language exam requirements are not always clearly posted on school websites. Some universities don't publicly post their English proficiency rules for permanent residents at all. Additionally, admissions representatives and counselors may give confusing or incorrect answers. To research this article, I called Princeton to ask them about their rules. The person I spoke to in the admissions office said that the home language of an applicant doesn't matter, even though Princeton's website says it does. Similarly, a community college near my hometown has been known to mistakenly tell Green Card holders that they need to take the TOEFL even though the school doesn't actually require it.
If you hold a U.S. Green Card, congratulations! Your residency will open many doors for you, both in work and in education. However, when applying to American colleges and universities, be sure to check the admission requirements carefully. If you call the admissions office, consider getting in touch with the office manager or an international enrollment specialist to make sure you're getting the right information. Make sure you do this well before the application deadline, so that you'll have enough time to prepare for the TOEFL if you do need to take it.
Most Popular Resources