U.S. Green Card holders often consider attending an intensive English program (IEP) to improve their language skills. There are both pros and cons to this option.
The advantages of Intensive English Programs for U.S. Green Card holders
There are some obvious "pros" to enrolling in an intensive English program, whether you are an international student or someone with a Green Card. IEPs offer long hours of guided English practice. They are a proven way to greatly improve your English within several months to a year of study.
IEPs are also very geared toward college preparation. This kind of program teaches school skills, gives out university-style homework, and even offers lessons on the culture of higher education in the U.S.A. Not only that, but most IEPs offer classes in TOEFL prep.
The disadvantages of Intensive English Programs for U.S. Green Card Holders
On the other hand, IEPs are really designed for international students, not U.S. permanent residents. There are no practical lessons about day-to-day life in America, because most international students only worry about life on campus. There are no classes to help students prepare for the local job market either; international students have a limited ability to work in the U.S.A.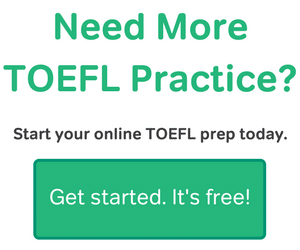 Also, with their fast-paced courses designed for traditional college students, IEPs are not the most flexible option for Green Card holders who may have regular jobs and families to care for.
Moreover, although IEPs have partnerships with universities, IEP students usually don't get full access to campus resources. Students at an IEP may not have be able to use the campus library, university tutoring services, and other school facilities. In fact, IEPs are often not even located on an actual university campus.
For international students with limited study options, this may not seem like a big deal. But U.S. permanent have other options that could carry more benefits.
The cost of intensive English programs for U.S. Green Card Holders
Another important aspect of Intensive English programs is cost. Typically, IEPs are pretty expensive. Even when they are directly managed by their university, IEPs charge more than the regular in-state tuition rate. Often, IEPs charge the international tuition rate to anyone admitted student, even if the student has a Green Card and would normally be eligible for in-state tuition.
Luckily, these high-priced models are starting to change… for U.S. permanent residents, at least. As more and more non-native English speakers immigrate the America, IEPs have become more willing to offer affordable tuition to U.S. residents. Some university IEPs now offer in-state tuition to local Green Card holders.
Other IEPs offer very low-priced "audited" classes to U.S. permanent residents. An audited class is a class that's taken just for the learning experience, and not for university credits. This can be a great option for Green Card holders. Green Card holders do not actually need to earn IEP credit to get accepted into a regular university program– that requirement only applies to international students.