If you're wondering whether you should by the newest version of the Kaplan GMAT book, then you've come to the right place. Kaplan GMAT prep has come out with the GMAT Premier 2017 with 6 Practice Tests book, the newest in their arsenal of GMAT review books. I'll offer my honest review so that you can decide whether to spend your money (about $30 on Amazon) here or look for another GMAT prep resource.
Kaplan GMAT Premier 2017: Overview
Each year, the major test prep companies trot out the same test prep guides. Exact same content, typos and all — but with one major change: the glossy cover will now have the most recent year on it and a new stock photo model with a forced smile. Unless the test undergoes a major overhaul, which hasn't happened since the IR section (more of an add-on, by the way), then we can go 15 years with the exact same content, albeit with strikingly different hairstyles on the person smiling away deliriously on the cover.
Yet Kaplan has really worked in the last few years at improving their GMAT guide. They've added a diagnostic test at the beginning and this year they even added 40 advanced GMAT Quant questions. For that, I commend them for bucking the trend of simply slapping a new cover on an old book.
And this new guide might have been the perfect "one stop shop" for your GMAT needs were it not for the questions. Indeed, at a superficial level, that is exactly what I imagine a perfect GMAT prep guide to look like: you start off with a diagnostic test (much as the Official Guide does), you offer easy-to-follow explanations (as Kaplan does here) and you break up each section with clearly laid out strategies and practice questions in which you can apply these very strategies.
But success on the GMAT is very much about doing well on GMAT questions–and the questions in this book aren't that GMAT-like.
Kaplan GMAT: Verbal
Grade: D
This lack of GMAT question verisimilitude especially goes for the Verbal questions, which, to be frank, are not worth your time. Sure, you might get some mileage out of the practice strategies mentioned in this book, but the questions are too easy.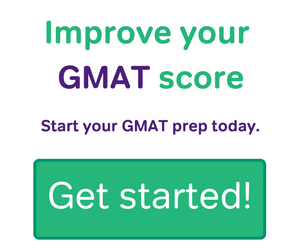 Let's take Sentence Correction questions. First off, the sentence structure is too basic. You aren't going to get those multiple clauses chained together and sophisticated punctuation such as em-dash, semicolons, and colons are all but absent. And that semi-sophisticated register of a GMAT question (meaning it sounds like it was written by a college professor) has been replaced by a voice that it sounds more like a well-read high school senior.
On the more difficult Sentence Correction questions, you'll get two long, long answer choices that are exactly the same, save for one word. Essentially, you'll have to hunt for that one word. The GMAT will never do this. And so this question, much like most of the difficult Kaplan questions, are difficult in an un-GMAT like way.
So what? Well, the skills you use on the hard official questions aren't getting sharpened. Instead of looking for such nuances as awkward phrasing or faulty idiom, you brain begins to approach the GMAT in "scanning mode" — A big no-no.
This is but one example. I could go on and on, Kaplan GMAT verbal question after verbal question, pointing out how none of the answer choices are staggered in the way in the GMAT would and that many lack the sophistication of the trap answers. And how about most of these questions end up being flat out easy — something you just won't see on the GMAT. Or, I can tell you the save your time and money, and stick to the verbal questions in the Official Guide.
There is the Critical Reasoning section, in which I could spend another 1000 words describing why it is subpar and why going through it would likely hurt — or at least not help — your score. (You can ask me in the comments if you want to know more). But basically the content is far too easy. Again, use the Official Guide. Much the same can be said for the reading passages.
Does that mean all of the Kaplan verbal is bunk? No. For the absolute beginner, the lessons are instructive and do provide a reasonable foundation — albeit a basic one. But even that student would be better off totally ignoring the practice questions in Kaplan and picking up a copy of the Official Guide.
Kaplan GMAT Prep: Math
Grade: C
The good news is that, in terms of practice content, the Kaplan Math is slightly better. But that's mostly because the Verbal is so subpar. I'd say most of the questions in both the diagnostic test and the mini-lessons are good practice for somebody starting out. You'll get to practice concepts that might be rusty for you and try practice questions that to help you reinforce those concepts. What newbies won't get from the Kaplan GMAT Premier 2017 with 6 Practice Tests book is how to crack GMAT math questions — that is, the specific methods that can save you lots of time (how to eliminate wrong answers, backsolving and plugging in, estimation, etc.)
Then, there are those folks who are not beginners, who have have already spent time with other GMAT sources, mainly official material. If you are in that group, I have one thing to say to you: stay away from this book.
See, you're probably in the market for the hard stuff done in the GMAT style. But it's when Kaplan tries to do difficult questions that we end up more with questions that are in the tedious brain teaser category and are totally inelegant. They are not at all the kind of questions GMAT would actually ask. So, essentially, you aren't getting any questions that are actual hard GMAT questions. It's only on these questions that you can really practice. By doing the GMAT Kaplan questions, you'll develop an approach that works for these questions. You'll look for "Kaplan-like tricks" on the official questions. What you won't be looking for are the real GMAT tricks. This will hurt both the GMAT beginner and one who has worked for months with official GMAT questions.
Kaplan GMAT Book Review Takeaway
I'm not saying that you should only use official material, that only the GMAC can get it right. For example, if you compare this to the Quant in the Manhattan GMAT Quant prep, you'll see that, while even harder than the actual GMAT, the writers of the Manhattan questions are seasoned adepts at the GMAT and know the test very well.
The person writing this Kaplan book doesn't really get all the nuances of the test. So the tough questions, especially those in the advanced GMAT Quant section, are likely to be more frustrating than enlightening. Again, for tough questions, done in the GMAT vein, head over to Manhattan GMAT (this company also provides an Advanced Quant guide section that while super hard is still in line with the GMAT style).
And for any who claims that I'm some grumpy test prep dude out to get Kaplan, keep in mind that Kaplan owns Manhattan GMAT, so a sale for the latter is a sale for the former. I just want to make sure students out there are using the best material, and staying away from the subpar stuff.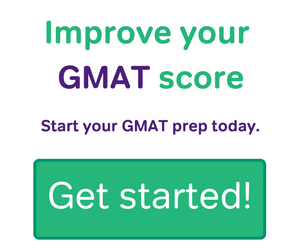 Final Word on the Kaplan GMAT Book
Overall Grade: C-
Editor's Note: This post was originally published in June, 2012 and has been updated for freshness, accuracy, and comprehensiveness.