Magoosh specializes in self-study products (with some email support for premium members). And for many of our satisfied customers, that alone is enough to pass the TOEFL. Still, sometimes self-study just isn't enough. Even if you're already using a service like Magoosh, it can be a good idea to see a tutor, especially for Speaking and Writing.
The problem, of course, is that tutors can be expensive, costing anywhere from $15 to $60 an hour. But for those of you who are already in the US, I have some good news. There are many free community resources for improving your English and TOEFL skills.
Public libraries
In bigger American cities, public libraries often have adult education programs and programs that help people learn new languages. These services are generally free to any local resident with a library card.
To give a few examples, the San Diego Public Library offers free tutoring both online and in-person. And the public library in Minneapolis, Minnesota offers free test prep tutoring, second language education, ESL classes, and homework help at their Adult Learning Center. Free online tutoring is available to library card holders too. Then there are public libraries like the one in Columbia, South Carolina. Columbia's library offers free access to online help from Tutor.com, a site that normally costs $35 to $40 an hour.
Call your local public library to see if they can help you.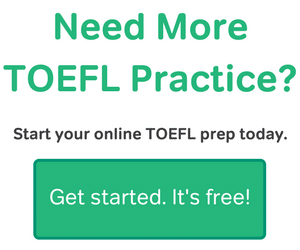 Public community and technical colleges
Community colleges and technical colleges are schools that offer two-year degrees and professional certifications. Public community and tech schools also offer free English education to the general public. You won't need to be enrolled in a degree program to use these services. And they're available at two-year institutions all around America—schools like Kirkwood Community College in Cedar Rapids, Iowa, Eastern Idaho Technical College, or Prince George's Community College in the Washington, DC area.
If you know of a nearby community college, contact them to see if they can tutor you in English or TOEFL. If you don't think you live near a community college center, it never hurts to check. In the U.S., community and technical college systems often have small branches throughout a state.
Public school systems
Sometimes free ESL help is offered through the public schools, even for university students and other adults. It's more common for public schools to offer free classes rather than one-on-one-tutoring. For instance, the public school system in Westbury, New York (just outside of New York City, near Queens) offers a variety of daytime and evening English classes. Similar programs are offered in many other parts of the US, such as Tulsa, Oklahoma, and the Denver area. And there are some public schools that offer both ESL classes and ESL tutoring—the school system in Fairfax, Virginia, for example.
Literacy volunteer organizations
Literacy volunteer organizations employ some paid professional teachers. But as you'd expect, most of the teachers and tutors are unpaid volunteers. This doesn't mean you won't get a good-quality tutor at a literacy volunteer center, though. In fact, many literacy volunteers are retired teachers and student teachers. Some are even professional instructors who want to give back to their community in their spare time.
Some prestigious private universities even host literacy centers as a free community service—Loyola University in Chicago is a good example of this. Other literacy centers are administered by nonprofit organizations, such as Project Read, which operates in Ohio. Literacy centers are charitable organizations, and they're eager to help ESL students as much as possible. I'm proud to say that Eau Claire Family Literacy (where I've volunteered), is even able to offer child care during designated study times. And they provide TOEFL support, as do many other literacy programs.
Literacy programs vary a lot and are sponsored by many different organizations. Search for local literacy support online. Contact your local organization and see what they can do for you.
Most Popular Resources