Let's face it: most people don't take the TOEFL for fun. When taking the test, most people have an ultimate goal in mind, whether it's studying at the undergraduate level, pursuing graduate education, or going into a specialized course of study. Because of this, making sure that the right university receives your scores is of the utmost importance.
Luckily, when it comes to sending your TOEFL scores to universities, you don't have to worry about memorizing the codes. In fact, you have two options to get your scores to the right school.
When you register, you can look up institution codes at www.toeflgoanwhere.org, and enter them during online registration. Some schools or recipients may not be listed; in that case, you should contact them directly to make sure that you get their code for entry. For graduate study, you will want to send your scores to the correct department at the university. When registering for the TOEFL on the ETS website, you will select either 00 if you are applying for undergraduate study or 01 for Graduate Schools, Business Schools, or Law Schools. Finally, if your registration is for Graduate Study, you will select from the codes provided by the ETS website.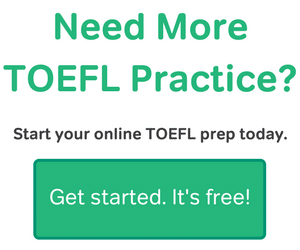 However, if you want to see your scores before deciding whether or not to send them to a particular school, you can always wait until after you have received your results (usually about 13 days electronically) and then choose to send them through your ETS TOEFL account. This will take longer, and incur additional fees (currently $19 per report). It does give you more control over the information provided with your application.
In short, it would be a waste of time to memorize the TOEFL university codes when the ETS website makes it so easy to send your scores to the right location. Work on memorizing those idioms instead and make sure those universities get the best scores possible!
Most Popular Resources