Howdy, Magooshers. This is my latest post on using entertainment websites and online videos to improve your English. Today, we're going to be looking at English vocabulary activities from the popular American talk show Late Night with Jimmy Fallon.
On Late Night, Jimmy Fallon is doing lots of exciting things with word games. These games are designed to get celebrities laughing, joking, and doing fun things while they're on the show. But the games that Jimmy and his other famous friends play are also really great for learning new English words, and learning new ways to use words.
Here are several games you can watch on Fallon's show and play with your own classmates, family, and friends.
Pictionary
This game is a classic game for building vocabulary and learning English. I've been playing it with my own students for the last decade. The rules are simple: one person is given a word that is hidden from the other players. The person who has the word must draw pictures— and ONLY pictures, so that the other players can guess the word. Play this at home, or make your own guesses as you watch Megan Fox, Nick Cannon, and Wiz Khalifa play this game together. (If you're in a country that doesn't have YouTube, you can watch the video on Metatube.)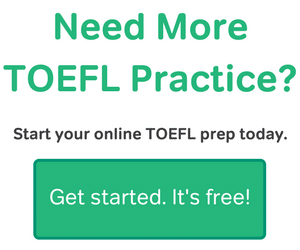 Catchphrase
This game is a little bit like Pictionary. One person is given a word. They can't show the word to their teammates, say the word, or say any part of the word. Instead, the person with the word needs to say things about the word. Then the teammates who haven't seen the word must guess the word as quickly as possible. A buzzer is used so that the teams have a limited amount of time to give clues and guess words. You can see what that looks like in the video below, where the participants include English-as-second-language speaker and Modern Family actress Sofia Vergara. (No YouTube? Try watching this video on Broadway World or Tune.pk.)
Random picture word association
This is a really fun game where people look at a picture of something and then quickly come up with a random word that reminds them of the picture in some way. Like catchphrase, you can't say the word itself. On the Jimmy Fallon Show, you can watch Melissa McCarthy (star of movies such as The Heat, Bridesmaids, and Identity Thief) play the game with showhost Jimmy. (And here's the link for off-YouTube viewing.)
Word Sneak
As an English teacher, I absolutely love this game! Each player is given five secret words, and then the players have a conversation with each other. Both players must find a way to work their words into the conversation as smoothly as possible. Whenever I watch this game on Fallon, it's really funny to watch actors, singers, and other celebrities use words— sometimes fairly unnatural ones— in such a casual way. Here is Chris Pratt— the star of Jurassic World, Guardians of the Galaxy, and Parks and Rec— playing the game on Late Night. (Again, you Magooshers without YouTube can see the video here.)