I have written quite a bit about schools in the US, applications, graduate degrees and such. Today I will talk of what international students are studying in the USA and why. Being an international student myself, I was very clear about why I had chosen a higher degree here- very high standard of education and research. I am quite sure most people choosing USA share the same opinion! The American system is fluid and open, allowing inter-disciplinary approaches across departments and courses, focusing on critical thinking rather than the bookish approach.
Let's Talk Numbers!
The lion's share of international students opts for STEM (Science, Technology, Engineering and Mathematics) degrees. Findings from the 2015 CGS International Graduate Admissions Survey: Preliminary Applications report that 50% of applications received from international students are for STEM subjects and that international students are inclined in choosing STEM unlike their peers who are US permanent residents. Although applications in all subjects except business have seen an increase, engineering and mathematics & computer sciences are the two most sought after fields of study.
Being a higher education hotspot makes USA one of the most culturally diverse countries in the world. Most US states are very international student friendly, with California winning the crown for having the most international students, followed by New York and Texas. You are bound to find a lot of diversity no matter where you go and will likely share your class with Chinese, Indian, and European students. China accounts for a whopping 39% share of total international applicants followed by India taking a slice of 28% of the whole.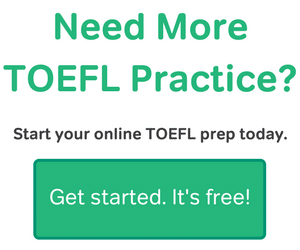 How does diversity help?
Starting life in a new country can be an unnerving yet interesting experience. For many students it's the first time they are leaving their country to live so far away. It's very likely that you are bound to be a little homesick initially. Most international students pass through that phase. Soon after settling down you will meet and make friends with other students from a wide variety of countries. That's a very good thing too! Meeting your peers from different countries will definitely help you develop as a person, both within and outside the classroom. It's bound be a challenging experience, where you shall learn a lot about different countries and their cultures by interacting with new friends.
Of course you are likely to experience a slight cultural disorientation initially, but with time and some adaptation you'll be fine. It's important to strike a balance between work and fun- all work and no play could make you dull! Be a little outwardly and interact with everyone and don't just stick to your country mates. Try and join clubs on campus that are aligned with your interests. That helps reduce homesickness and you will make new friends quickly.
Whatever you do, the US cultural diversity is very easy to adjust to and is said to be an unforgettable experience. So shed those inhibitions and make the most of your time there, both educationally and culturally!
Most Popular Resources