Let me start with this picture showing the various elements of the application package.
In addition to all the components shown above some schools have specific requirements which will be mentioned in their websites. Now let's look at each element in detail:
1. Application Form
This is a document which is available on the application portal of the college website. Schools now have an online application form where you need to share the following details: contact information, permanent and present address, nationality details, choice of course, educational history, test scores and financial information. The application form is an integrated document where all your information is listed. Schools also ask additional questions here and information can be saved and retrieved/altered until submission. The portal generally allows the applicant to upload certain documents like transcripts, unofficial test scores, personal essay, financial documents and resume/CV.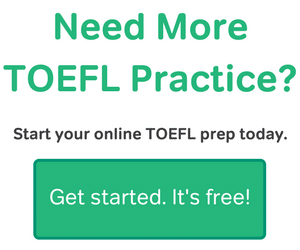 2. Transcript
A transcript is a compiled grade card. It's a document which lists ALL courses taken, grades or credits obtained. It is issued by the educational institution where the applicant has undertaken an educational course of any nature. US universities ask for transcripts for all degree or non-degree courses undertaken by the applicant in the past. Your past high school, college/university will have their own transcript request form and format.
3. Test Scores
These are a very important component of your application and have to be reported officially to the institution. Test scores include ACT, SAT, SAT subject tests, LSAT, GRE, GRE Subject test, TOEFL, IELTS amongst others. Schools have their own specific test requirements. For international applicants an English test score like TOEFL or IELTS is mandatory for most schools.
4. Letter(s) of Recommendation
Recommendation letters can be obtained from a person who can judge the applicants academic or professional ability. A recommender can be the applicant's teacher, professor or past/present supervisor at work. An applicant must choose a recommender who is capable of highlighting the applicant's strengths and talk of his/her scholastic or professional abilities. US schools generally ask for a minimum of two or more recommendation letters which have to be submitted through the online portal or through email. Paper recommendations are a lot of hassle as they have to the mailed to the school directly.
5. Personal Essay
Popularly known as the statement of purpose, this is a write-up where the applicant describes his/her motivation in choosing that program and school, academic or research interests, life goals and future plans. In short this is where the applicant has to convince the admissions committee of being a good fit for the school. Length and requirements of personal essays vary and should be written according to school-specific requirements.
6. Other Documents
An application package is complete when all necessary and required documents have been submitted. Certain schools ask for financial documentation, stating that the applicant is financially capable of paying the program fee. Diversity essays are common in many schools especially for international applicants. Additionally an applicant may be required to submit a resume, copy of passport or even a portfolio of work (course specific).
Remember to check what the school wants and submit all necessary documents within the application deadline. The last step after completion of the application package is paying the application fee. Some schools have free application whereas others charge a non-refundable fee for each application submitted, usually payable by a credit card or other international money transfer options.
Most Popular Resources