Yale is an amazing university located in New Haven, Connecticut. It's an ivy league school with a ton of top-rated programs. If you want to apply to Yale as an international student, here's what you need to know about its TOEFL requirements.
Yale College TOEFL Requirements
Yale accepts the TOEFL, IELTS, and Pearson Test of English as proof of English proficiency. You MUST take one of these tests if you are not a native speaker, and you have not received at least 2 years of secondary education in English.
The minimum required score is a 100 on the TOEFL iBT.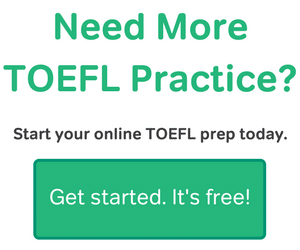 TOEFL Requirements for Yale Graduate Schools
The TOEFL or IELTS is required of all applicants whose native language is not English. There is one exception to this:
If you have received a Bachelor's degree from a university where English is the primary instruction, you do NOT have to take the TOEFL. You must have studied at this English-speaking university for at least three years.
An advanced degree (MA/MS or PhD) from an English-speaking university does NOT exempt you from having to take the TOEFL.
Minimum score requirements vary by program, but generally they seem to be around 100.  Still, you should be sure to check your specific requirements listed on the department websites, as each department may have different minimums for each section.
Yale LL.M TOEFL Requirements
If you're applying to Yale's law school, you will also need to take the TOEFL if you're a non-native speaker. Here's what Yale Law says:
The TOEFL is required unless your secondary (high school) education was completed in the United States, UK, Australia, New Zealand, Ireland, or Canada (in English medium of instruction schools). Applicants who have at least a 4-year degree from the US or the countries listed above may request a waiver of the TOEFL.
There are no minimum scores listed on the site.
Yale MBA TOEFL
If you're applying to Yale's business school, you're in luck! No TOEFL, IELTS, or PTE Academic scores are required.
Most Popular Resources