As I mentioned in an earlier post, anyone is eligible to take the TOEFL. There are no restrictions based on age, English ability, or prior education. The only thing you need in order to take the exam is the ability to pay the fee… and proper proof of identification.
Rules vary in different countries
All test-takers are required to provide at least one government issued identification document containing their name (as it appears on the exam), their photograph and their signature. The exact types of government documents that are acceptable vary from country to country. In the majority of countries, ETS accepts passports, national IDs, government-issued driver's licenses, and military IDs. In quite a few countries, a state or provincial ID or driver's license is also acceptable proof of identification on test day.
There are some significant exceptions, however. Three very large nations are more restrictive than the norm. In India, Nigeria, and Bangladesh, the only acceptable document for test day identification is a passport. And for residents of mainland China, the only TOEFL ID accepted by ETS is a Second Generation National Resident ID. (Residents of Hong Kong, Macau, and Taiwan can show a travel permit with name, photo, and signature if they take the exam on the mainland.) And in Pakistan, the only two acceptable government IDs are a passport or a SMART National Identity Card (SNIC).
To see the exact ID requirements for the TOEFL in your country, search the dropdown menu at the TOEFL's official directory of identification rules.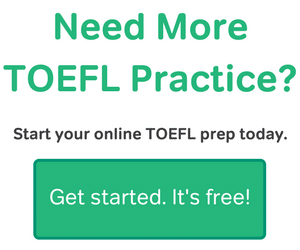 Providing supplemental identification
The Philippines is also an interesting exception to the TOEFL ID rules that apply to most countries. The Philippines is not more restrictive than the norm—it's actually less restrictive in some ways. It's the one country where a Social Security System ID card is an acceptable form of proof… as long as the card is presented with two forms of supplemental identification.
What is supplemental identification? It can be an additional acceptable ID document, such as a national ID card, driver's license, passport, etc… It can also be a student ID card or a letter from your school confirming your identification.
And supplemental ID is not just used in the Philippines. Supplemental ID is also required if the staff at a TOEFL test center question the primary ID you show them, or if your primary ID is missing your photo, signature, or name as it appears on the test registry.
TOEFL ID rules when testing outside of your home country
If you're taking the TOEFL outside of your home country, you must show a passport as ID. If key information on your passport is not in English (name, photo, signature), then you'll need to also show at least one supplemental ID document.
What to do if you don't have the required identification
In rare instances, a TOEFL test-taker may have no access to acceptable ID for the exam. This is most likely to happen to individuals with refugee status, but it can happen in other cases too. If you can't get the forms of ID you need for any reason, contact the ETS Office of Testing Integrity (OTI). Explain your situation, and the OTI will help you find and submit alternative acceptable proof of your identity. The OTI must be contacted at least seven days before your exam. They can be called in the US by dialing +1-609-406-5430. Their fax number is +1-609-406-9709, and their email is [email protected].
Most Popular Resources