When you're preparing for a test like the TOEFL, the sheer amount of information on the Internet can be daunting. It can be hard to know where to begin! First of all, congratulations on finding Magoosh—you're off to a great start! As you work through our variety of resources, however, you may find it helpful to join an online community of students and test-takers who are facing the same challenges that you are.
If you have particular questions that you need answered as soon as possible, then a popular forum with a variety of users can be a great help. It can also just be reassuring to hear about other test-takers' experiences—the more familiar you are with the TOEFL and how it works, the less scary the experience will be!
Urch
The Urch forum is well organized and generally supportive. Here, you'll find more than 3,000 threads, and a variety of sub-forums. Whether you're interested in Reading, Listening, Speaking, or Writing, there's a forum for you, as well as one for those who want to discuss grammar. Most useful, though, is a sub-forum called "Just finished my TOEFL," in which members discuss their experiences—the good, the bad, and the ugly, so you can read about the different kinds of issues that might arise and how to avoid them, as well as how to maximize your chances for your highest score.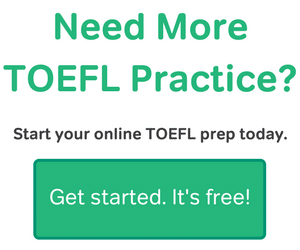 TOEFL Resources
TOEFL Resources goes a step further: as well as providing general TOEFL information, the forum also has sub-forums for essay evaluation and finding a speaking partner, giving you extra experience in those areas of the test. These are the most popular forums on the site; the others are less well-attended.
English-Test.net Forum
The forum on English-test.net is also a good place to look. There are a ton of users on this site, so many that some posts have upwards of 170,000 views (that's not a typo!) Most posts, however, only get a handful of replies, so you may want to use this site as a reference point. It is searchable, and there are 304 pages of questions, responses, and posts from users, so there's a good chance that your question is in there somewhere!