So you want to study on an English language campus, but you can't quite get your TOEFL score high enough. Take heart— more and more American universities are offering conditional acceptance to students with lower TOEFL scores.
Conditional acceptance lets students with low scores come to an English speaking campus, as long as they meet certain conditions after they arrive. I describe how these conditions work in detail here. Conditional programs sometimes also require a minimum TOEFL score, but when they do, the minimum score is much lower than the score students need for regular acceptance into a degree program.
After I wrote my last post, a Magoosher left a comment asking if there is a comprehensive list of schools that conditionally accept students. As far as I know, there isn't. So I've decided to start making a list, right here on this blog. Every month, I'll highlight a few universities that conditionally accept international students who would otherwise not have the score they need to start their degrees.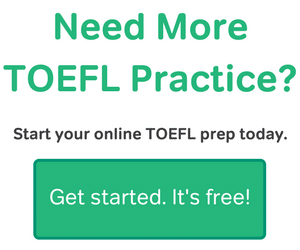 For this first post, I'm going to highlight universities in my little region of the United States, West-Central Wisconsin. This may not be the first destination you think of when you consider studying in America. But we really do have a very reputable university system that offers quality education. And our 5-month long winters are actually lots of fun once you get used to them. (OK, believe that second claim at your own risk!)
University of Wisconsin-River Falls
Minimum TOEFL Scores and Conditions of Acceptance:

70-77 for possible dual enrollment in regular degree courses and ESL classes. (This varies depending on the degree, so contact the school for more information.)
66-79 for conditional acceptance into the MBA program. Students with iBT scores in that range will need to successfully complete the ELT Program on campus before they begin their MBA classes.
No minimum score required for acceptance into the campus's English Language Transition Program. This program is designed to help students raise their English ability so that they can start regular classes on campus. Admission into regular classes isn't guaranteed for ELT students. However, from my own past years of experience working for UWRF ELT, I can tell you that most ELT students do successfully complete the program.

Degrees offered:
University of Wisconsin-Eau Claire
Minimum TOEFL Scores and Conditions of Acceptance:
Degrees offered:

UW-Eau Claire offers a very wide range of graduate and undergraduate degrees compared to other universities in West-Central Wisconsin, USA. You can look through a complete list of the degrees here.
University of Wisconsin-Stout
Minimum TOEFL Scores and Conditions of Acceptance:

Graduate students with a score below 79 and undergraduate students with a score below 70 can be conditionally accepted and take classes in Stout's ESL Institute (ESLI). Upon successfully completing ESLI courses, students can enter their regular degree programs. Students with a TOEFL score of 58 or higher can start taking some regular degree courses right away, alongside their ESLI English classes.

Degrees offered:

UW-Stout is a polytechnic university, so it specializes in degrees related to industry and applied sciences. However, Stout is also well-known in Wisconsin for some excellent programs in art, education, and counseling. Check out their undergraduate and graduate programs.