Hello everyone! I am Omanjana, the new student blogger for the TOEFL blog. I am a graduate student from India moving to the United States in the fall to pursue my doctoral studies in Environmental Science at Rutgers University. I presently work at a national laboratory in India which focuses on environmental research. I am a voracious reader, novice writer, an internet junkie and meticulous online researcher, having experienced every emotional phase that an international student undergoes when considering, preparing, applying and moving to the US.
Writing for the Magoosh TOEFL blog is an excellent opportunity to share my experiences and journey as an international student with all of you who are considering overseas education. I had used the Magoosh online resources when I was considering graduate school so I am aware of the importance of a detailed blog for prospective applicants. I was really excited to be a part of the Magoosh team plus it's a great opportunity where I can reach out to thousands of prospective applicants and share my perspective, personal experiences and guide you all through the process of preparation, application and adjusting to life in a new place.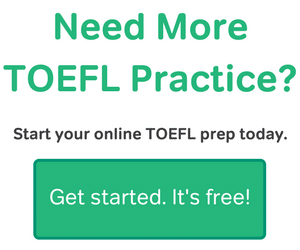 Because the entire application journey can be a daunting and intimidating experience especially for international students, deconstruction of the whole process step by step through my blog posts–using my own personal experience and knowledge–will be a great help to all of you out there. I will try and cover everything that international applicants need to look into. Although applications feel like a herculean task in the beginning, it gets easier with a methodical approach, the right use of resources and a whole lot of patience. Over the next few weeks I will share posts on various aspects of my test preparation (TOEFL especially), choosing schools or universities and the entire application journey.
Choosing and enrolling in a suitable school is a time-consuming, meticulous process and international applicants have to keep multiple factors in mind. It requires patience and the need to maintain calm through this trying (read: panic, stress and worry) phase but it certainly isn't impossible. Thousands of students do it every year and so can you! Keep reading this blog and feel free to ask for articles (in the comments below) on anything you wish to know more about!