I don't know about you, but I can't study without my music. While I'm a fan of the classical (Beethoven's Moonlight Sonata will help me get through even the toughest of text completions), some of you may prefer a more upbeat tune. Enter the following sites! Below are 3 great resources to help you DJ your study session. Enjoy!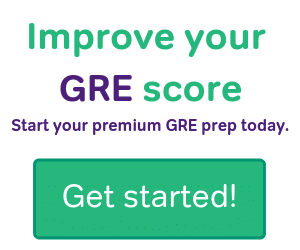 1. Stereomood – This website (and app!) prompts you to "turn your mood into music." Simply type in your mood (or what you're currently up to) and Stereomood takes you to a playlist filled with songs to fit your mood. "Studying," "calm," and "focus" are all good choices when studying for the GRE!
2. Songza – Songza, also both a website and an app, allows you to choose your music based on both the time of day and what you're doing. For example, when I visit Songza at 3:50pm on a Wednesday, it tells me "It's Wednesday Afternoon, play music for:" and lists several possible activities. I'm working (on this post! :)) at that time, and so I choose the "Working (no lyrics)" option.  I'm then given several awesome playlists to choose from!
3. RainyMood – Adding the sound of rain to soothing music, RainyMood will help keep you calm during those frustrating quant problems!