If you've been a fan of this blog—or if you've been simply following the recommendations—you've heard me mention an excellent source for vocabulary: Barron's 1100 Words You Need to Know.
So it may come as a surprise that I'm reviewing the book only now. The truth is, I am definitely remiss in never doing a complete review. Of course, I could have just decided not to do one, but given that I keep recommending the book, I should have a pretty solid reason for doing so. This review provides the justification.
The Barron's 1100 method
One of the worst ways to study vocabulary is to read a list with vague definitions. Some students balk when I tell them this, saying that they have learned words this way. But often this "learning" is little more than the ability to cough up a definition.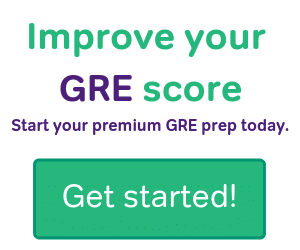 Barron's 1100 is a corrective to a straightforward list. First, when you first see a word, you don't immediately get to see the definition. What you do see is a paragraph that incorporates the daily words. In short, you have to infer the meaning of the words based on the way the words are used in the context of the paragraph.
Of course, Barron's wouldn't leave you hanging. For the five words that make up each daily lesson, there is a matching exercise. Here, you will be able to match the word with the correct definition (after reading the paragraph you should have a pretty good idea which definition to match with which word). The reason Barron's doesn't just provide the definitions next to the words is that we would all be tempted just to read the definition, instead of trying to figure out the words ourselves. And that's the important part that helps the words stick a lot better. Otherwise, you might as well just be reading a word list.
End of the week quizzes and fill-in-the-sentence exercises help reinforce words. Barron's 1100 also functions as a pre-web wordnik.com, which provides dozens of example sentences for many words. Barron's 1100 has example sentences culled from diverse sources, such as famous novels, respected newspapers and magazines, and Shakespeare.
Not perfect but close
While the process outlined above is great for letting words sink in, one shortcoming in the Barron's 1100 book is that certain words are vaguely defined. That is, you won't be able to really get a sense of how a word functions in a sentence based on the definition. Even the paragraph and the example sentences at the back aren't enough to help you really get a comfortable grip on the word.
In such instances, I recommend supplementing Barron's 1100 with wordnik.com. Not only will you get more example sentences—lots more—but you'll also get more definitions for any word (wordnik.com collects definitions from a few respected dictionaries). I also recommend going to nytimes.com and entering your word in the search box. Any word in the Barron's book will likely have several example sentences from 2013 alone.
The good news is that you should be able to understand a majority of words based on using only Barron's.
I also recommend that you do not laboriously plod through each week, without ever reviewing prior weeks. Develop some system in which you are constantly returning to previous weeks' words.
Finally, Barron's—for whatever reason—provides an idiomatic expression at the bottom of each page, e.g., "to heat humble pie." Ignore the idioms—they will in no way help you on the GRE.
Takeaway
The Barron's 1100 book is an excellent vocabulary tool for self-study. Because it makes you work for the definition, Barron's 1100 is much more effective than any ordinary vocabulary list. When you're done learning them, you can always try to incorporate them into your vocabulary games. Then, check out our expert recommendations for the best GRE prep books!
Grade: A-