Hi Magooshers! Question: are you using our TOEFL app yet? If not, this post is for you. 🙂
Magoosh's TOEFL Lessons App
In our lesson app, you'll find:
☞ Over 100 animated video lessons (10 hours)
☞ Covers all four sections of the test (reading, listening, speaking, and writing)
☞ Grammar section with detailed review (over 40 lessons)
☞ Track your progress as you study
☞ Change video speed for easier listening
☞ Watch tutors answer practice questions
☞ Detailed explanation of every question type on the TOEFL
Who makes the lessons?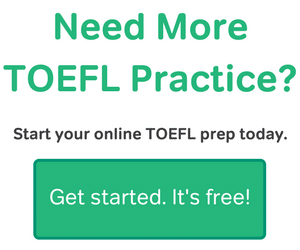 Magoosh's expert tutors, Lucas Fink and Chris Lele. Combined, the tutors have over two decades of experience teaching English to thousands of students.
What about practice questions?
When you're ready to practice for the full TOEFL, Magoosh's website has more than 250 TOEFL practice questions, each with its own detailed video explanation (and you can watch all these lessons too!)
What do students think about the app? 
Here are some of the things students have said about our app, and Magoosh TOEFL:
"I have no doubt that the video explanations were instrumental in helping me get my target score."
"The instructional videos are brilliant, I really appreciated having the flexibility to pause a video, absorb the information and re-play it if I needed to."
"The Magoosh staff was awesome; I peppered them with questions and requests and they always responded thoroughly and quickly."
"Magoosh is the only reason why I haven't lost my sanity."
"The team is really great and actually cares about your score as much as they would care about their own. Simply the best."
How can I access ALL of the lessons? 
If you've run out of lessons to watch IN the app, you can upgrade to our full product here. This gives you access to all of our lesson videos, practice questions, tutor support, and more. 🙂
Most Popular Resources