If you want to pursue research and are at your wit's end, this blog will do the job of helping clear your queries. I suggest you follow these steps, that I did, to come to a conclusion about which field I would like to pursue my research in. I call this Dream Mapping! (Because it is my dream to pursue research in the field of Computer Science. It works!) 🙂
How to Choose a Research Topic for Graduate School
1. First make a list of all the interesting topics (with possibility of research) in your field.
2. Then do a SWOT analysis of each topic (S-Strengths, W-Weaknesses, O-Opportunities, T-Threats).
3. I am sure that in step 2 you will have eliminated most of your choices. Narrow down the future prospects for the remaining choices (I suggest leaving not more than 3). If you're pursuing a technical degree, you don't want to be working with dormant technology or stale ideas.
4. You should have narrowed down to 1 or 2 topics by this stage. I had 2 left at this stage but, if you have 1 left, you know that this is the one you should be working for. If you still have 2, do an exhaustive search on each topic.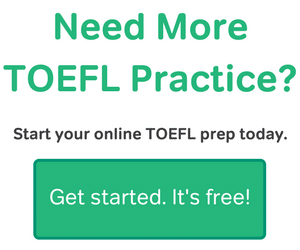 5. Most importantly, ask yourself:
"Will I be happy doing this for the next, say, 10 years of my life?"
If it is a yes, then go ahead to step 6. If it is a no, then return to the start. 🙂
How to Kickstart Your Research
6. Start reading up about your shortlisted research topic. You should know your topic and its related sub topics inside out. Start reading journals and when you are at a better place, try writing a paper. It could be a review paper, future prospects or an original idea. (No pressure there :)) .
7. There are a lot of wonderful professors and scientists out there who are easily available to everyone. You just have to "go out there and grab their attention". Email out your research paper, or send them back your thoughts on their papers and take the conversation from there. Obviously these should be people relevant to your field of research. You need a guide or a mentor. It will be very difficult without one. And need I so blatantly say, next to impossible to pursue any form of research without some guided wisdom and help.
8. The WWW is one of the greatest gifts from mankind to mankind. You cannot complain that the college or professors are still in the box TV era and are not able to provide any guidance. You have to feed yourself, you have to take charge of your own research. There is a lot of material available on the internet which you can use to your advantage. Here is a link on some useful software tools for academic research.
People whom you refer to for your work (as I pointed out in 7) will be the best judges on how to move ahead from here. The most important thing is deciding your topic. I cannot stress how important this is. Be very specific.
9. Do not fall prey to local journals demanding money to publish your paper. Be wary of copyrights and patents while you write your paper. References are an equally important part of a research paper. Try going for National, International or Peer Reviewed journals to publish your research. That would get you just enough attention to take your research further.
10. With a lot of hard work and hopefully a bit of my Dream Mapping, you should reach your topic and hopefully your research paper should be well on its way to getting recognised.
Food For Thought Season 1 Episode 2:
"IT'S A STRAIGHT ROAD TO YOUR GOALS. DON'T MAKE IT CROOKED!" 
-PS