In my last post on adjectives, we looked at the specific order in which different kinds of adjectives must be listed in English. In this post, we're looking not at adjective order, but at adjective variety. One thing I often see ESL students struggle with is finding the right words to describe something. Having a good command of lots of different adjectives is the best way to give rich descriptions in English. It's also a good way to avoid low marks in TOEFL Speaking and Writing.
Below is a list of eight adjectives. Each adjective is taken from the TOEFL Vocabulary PDF. After the adjective list, you'll see eight pictures. Look up the meaning of each adjective, and match at least one adjective to every picture. (If you use more than one adjective, remember to put the adjectives in the correct order!)
There can be wrong answers here—some adjectives simply don't describe certain pictures very well. But there's also probably more than one right answer for each picture. Think carefully and creatively as you learn these words and use them to describe the images you see. And in my next post on adjectives, I'll show you these pictures again and tell you what I was thinking, in terms of which words match to which images.
Adjectives:
accurate
alternative
annual
capable
complex
diverse
inadequate (the opposite of adequate from the Magoosh TOEFL PDF)
unaware (the opposite of aware from the Magoosh TOEFL PDF)
PICTURE A: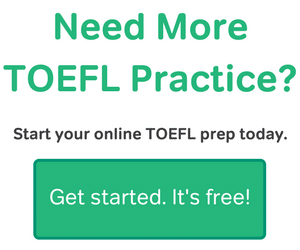 PICTURE B:
PICTURE C:
PICTURE D:
PICTURE E:
PICTURE F:
PICTURE G:
PICTURE H:
Most Popular Resources