The TOEFL Writing section is the last section you will complete on test day. By then, you might be tired, or bored, or worn out from the previous three sections. So it's really important to prepare yourself well for the essay section — the more prepared you are, the better you'll do, even if you're tired. This is where our new TOEFL Writing Tips eBook comes in. 🙂

Introducing our TOEFL Writing Tips eBook!
In this 40-page book, we share with you our 16 best tips for the Writing section. We'll cover topics like: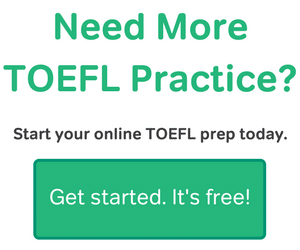 The topics you'll have to write about in your essays
Why you should study grammar
How you should outline and structure your essays
The right way to use examples in your writing
How you can use language and style to improve your score
How to come up with ideas and examples even when you're drawing a blank
How to get feedback on your essays
and more!
And if you want more complete preparation for the TOEFL, Magoosh TOEFL offers the best online preparation for the test, including practice tests, sample essays, and video lessons on the best strategies for TOEFL writing. Let us know if you have any questions about this eBook in the comments below, and happy studying!
Most Popular Resources