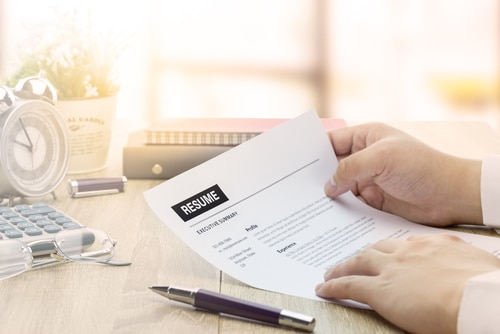 You've been working as a substitute teacher for a while. Now, you're ready to start applying for jobs as a full-time teacher. While working on your application materials, you'll find that it's important to include substitute teaching experience on the resume that you send out. If you're wondering how to go about doing this, use the following tips to help you.
Job Title
The job title should simply be written as "Substitute Teacher". There is no need to get more specific than this. You don't need to include the specific grades or subjects that you covered. Schools will understand that you covered a variety of classes.
Employer
What school district did you work for as a substitute teacher? This is what you should put for the employer. Be sure to include the city and state, too. If you worked for multiple school districts, include them here. You could also include it as part of your employment duties.
Employment Dates
Your start date should be the day you were approved to begin substitute teaching, even if you didn't get your first substitute teaching assignment for a little while after this date. Look back through your employment documents to determine what your start date should be.
For the end date, you should write the last day that you worked as a substitute teacher. If you're still working as a substitute teacher, write "Present" instead of a date.
Duties
The most important part of including your substitute teaching experience on your resume is the duties section. Most schools know what a substitute teacher does on a daily basis. You don't need to rehash the job description of a substitute. Instead, use this space to celebrate your accomplishments. Consider the following questions:
How many students did you have on a regular basis?
What classroom management techniques did you perfect?
What subjects/grade level/school districts did you work with?
Did you do anything that made your experience unique?
What tasks did you undertake that would make your stand out?
List your accomplishments in bullet points. Also, be sure to use action verbs as you describe your "duties". If you're unsure about what to include, research the job or school district to find out what they're looking for in a teacher.
As with any job application, be sure to review the position description. Tailor your resume to better fit the position to which you're applying. Look for specific ways that your time as a substitute teacher prepared you for your role as a full-time teacher.