If you're considering the path of becoming a lawyer, you're probably wondering what exactly law school life looks like. That's exactly why we created this post—to help you understand what it's actually like to be a law student, and what life after law school entails. Now let's dive in!
Starting the Law School Journey
Here's the secret about the journey to law school: there is no right way to get to law school! Students who excel in law school and become skilled, talented lawyers come from every walk of life and academic area of focus.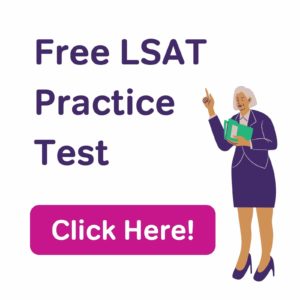 While it can be great to join a pre-law track and get an introduction to the legal field before you even enter the doors, it is by no means a requirement. Conventional pre-law classes and majors are political science, philosophy, English, sociology, business administration, and economics—but I also have a friend with a degree in classical piano, and he was at the top of our class 1L year! In addition, you can check to see if your undergraduate institution has a pre-law advisor who can assist you with choosing classes and provide advice on applying.
When it's finally time to apply to law school, think carefully about what factors are important to your decision. You can go to school full time or part time. I created a spreadsheet to compare columns such as tuition cost, scholarship amount, school ranking, areas of concentration, clinic opportunities, cost of living in the area, and access to outdoor recreation. Law schools traditionally require an LSAT score, but increasingly, they will also accept a GRE test score. In addition, you will need to gather letters of recommendation, write a personal statement, create a resume, and submit your transcript. If you identify as an under-represented minority, this can also give you a boost in the admissions process because law schools care about creating a diverse coalition of students.
During the summer before your 1L year, prioritize spending time with your friends and family, because realistically you won't have much free time during the school year. Take care of doctor's appointments, trips to the DMV (if you moved to a new state), set your bills on auto-pay, and take care of any other personal issues that could distract you during the school year. If you feel the need to do some preparation, I'd recommend reading a book about 1L year, talking to 2Ls and 3Ls about their first year, and taking any pre-law or 0L intro courses offered by your law school.
Law School Life
I was SO nervous for my first day of class—more nervous than any other "first day of school" in my life—but I was also really, really excited. I was about to meet a brand new group of people with similar passions to my own, who were all incredibly smart and capable. So much of law school life will be figured out as you go, but I wanted to share my own 1L experience and lessons I learned along the way in order to help you feel prepared going in!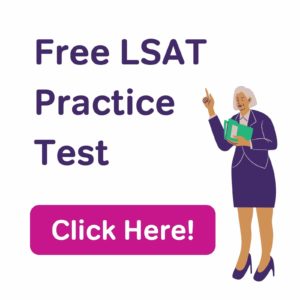 Self care. If you take one thing away from this post, may it be this: self-care is incredibly important to being successful in law school. By taking time to rest and recharge, you're setting yourself up to be more focused and productive during the hours you've dedicated to studying. Exercise at least a few times a week, eat nutritious food, and prioritize sleep. The more you take care of your body during this stressful time, the more it'll take care of you! I have a few friends who chose one day a week to take off completely, and they swear by it. Because mornings are my most productive hours, I did my best to only work Saturday and Sunday mornings, and then take the afternoons and evenings off. Find what works for you, but make sure that you step away from school! Trust me, it makes ALL the difference.

Classes and cold calls. Ah, the dreaded cold call. My very first class of the day was Torts, and my professor started the class with, "John, what are the facts in United States v. Carroll Towing?" My heart started pounding and I noticed that I was sweating, and my name isn't even John! Here's the thing to know about the Socratic method—aka "cold calls"—yes, they're scary, but IT IS OK TO MESS THEM UP! In fact, you should count it. I can't name a single person in that torts class who went the whole semester answering each cold call perfectly. My torts professor took cold calls seriously, but on the other side of the spectrum, my contracts professor simply took volunteers to answer questions. Each class is unique! You'll learn to prep differently for different classes—not all classes will require a detailed brief for every case. Be ready for law school classes with these top tips.

Study habits. When it comes to creating strong study habits, I, unfortunately, can't tell you a secret "best way to study." Methods of studying are unique to each student. Reflect back on your undergraduate education: What study methods worked for you? Did you prefer to work with a study group, or on your own in the library? Did you prefer to take typed notes or handwritten notes? I did the majority of my studying and reading alone during the week, but I met with my study group on Saturdays to update my outline and review the main points. Speaking of outlines, let's jump into an incredibly important point regarding exam prep…

Start your outline early! A huge lesson that I learned in the fall semester was to update my outline every weekend. What is an outline? It's essentially a document with your notes but organized and consolidated into a study tool that you can memorize for the exam. Some of your professors will let you use your outline for the exam, so this is important to figure out early on. Your actual notes will contain more information than you will actually need for the exam. For example, case briefs don't need to be in your outline. Instead, figure out what the main point or holding is from each case, and put that into your outline.

Exam prep. Your final exam will likely be between 95-100% of your final grade, so manage your time wisely! Focusing on creating outlines taking practice exams. If your professor shares past exams and rubrics—those are GOLD. Not only will you know the format and types of questions to expect, but you'll know how the level of detail that they expect from your answer. Importantly, don't wait until the week before your finals to start taking practice exams! Take them early, and check with your TA or professor to see if they'd be willing to give you feedback on your practice answer.

Time management. Law school is a marathon, not a sprint, so be sure to plan out your studying and assignments to make sure you stay on track. Buy yourself a planner (I like Plum Paper) or set up your week in Google Calendar. I'd also recommend discovering what time of the day that you're most productive and protect those hours by blocking them off to get work done. For example, I knew that I was most alert and focused between 7:30am–12:30pm, so I was careful not to schedule meetings or appointments during that time. As a last thought here: do your best not to compare yourself to others. Just because you walk past the library and see someone studying at 10pm doesn't mean you should feel guilty about not working! Do your best, take care of yourself, and help your classmates when you can.

Join activities. While I know your free time is limited in law school life, I would definitely recommend signing up for competitions such as mock trial and client counseling, joining student organizations, and going to events. These are great ways to make law school friends who have similar interests! The summer after your 1L year, you'll get a chance to write-on to a law journal. Check out this article for more pros and cons of joining a journal. For hands-on experience in the real world, be sure to take an externship for school credit.

Network and form relationships. You'll hear this another 50 times in law school, but networking is incredibly important. Getting a job in your desired field is often about "who you know," so separate yourself by going above and beyond to meet other lawyers in your community, befriend professors and admin, and make friends with as many classmates as possible. Your fellow 1Ls are going through the same struggles that you are, so don't get too caught up in studying that you skip out on having their support and making lifelong friends.
Life After Law School
After graduating law school, you'll study for at least 8–10 weeks to take the bar exam. While some people pass it on their first try, others will have to continue studying and then take it again. Once you've passed the bar, you're ready to practice law! There are many different types of law that you could practice—and you could do so by joining another firm, creating your own private practice, working in a government setting, or even by joining a non-profit that practices public interest law. For more advice and information on the types of opportunities open to you in the legal field, check out our law career advice post!