If you're considering a career in the legal field and you want to learn more about what it actually means to become a lawyer – this is the post for you! Graduating from law school is no small feat, so we've compiled our best law career advice to make your decision easier.
Because there are many different types of lawyers, you should spend time assessing your career options before jumping into the law school admissions process. Figuring out the type of legal job that you're the most interested in will help you choose that perfect law school to achieve your dream. For advice on getting into law school, check out our article on How to Get Into Law School. Now, let's dive into my top law career advice and tips!
Table of Contents
Law Career Advice for Prospective Lawyers
How do I become a lawyer?
Graduate with a bachelor's degree. Law schools require a bachelor's degree; however, they do not require that degree to be in any particular major. If your undergraduate program has a pre-law degree, that's great! If not, no problem – there are many different majors that will help you build a foundation for law school. No matter what major you choose, focus on maintaining a high GPA and participating in extracurriculars that will make you a more competitive candidate.

Decide what type of law degree you want to pursue. While most students opt for a J.D. (Juris Doctorate), you can also get a dual degree. The JD/MBA (Masters of Business Administration) is one of the most popular dual degrees available and can be a great option for those hoping to practice business law or open their own firm. Additionally, you could apply for an LLM degree, which is a Master of Laws. This is an advanced law certification that you could earn after attaining your J.D.

Apply and go to law school. Prospective law students can apply for law schools while still in their undergraduate programs or after taking time off from school. I personally used my business degree and worked remotely as a Product Manager for a travel company before applying to law school, and it helped me solidify my desire to be a lawyer and focus on public interest. However, many of my friends applied to law school while still working on their bachelor's degrees, so there is no single right way to do it.

Pass the bar exam. Graduating from law school will get you a J.D., but it will not allow you to start practicing law right away. After you graduate, throw your black cap in the air, and eat cake at your graduation party, it's time for more studying! Hurray! While some states have bar exam scores that are accepted only in that state, thankfully, the Uniform Bar Exam (UBE) applies to a coalition of 36 states.

Join a private practice, start your own, or explore the public interest sector. Congratulations! You mastered the LSAT, pulled all-nighters to study for law school exams, graduated, passed the bar exam, and NOW you're ready to begin your career as a lawyer. So, how should you choose what type of lawyer to be? Read on, my friend. Read on.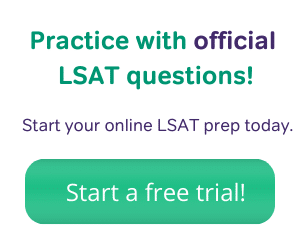 What are legal specialties and should I choose one?
Lawyers can specialize in one specific area of law or practice multiple areas of law. A general practice lawyer is not limited to any specific area and often focuses on common legal services such as family law, real estate law, and contract law. There are many great reasons to follow either path, so we recommend that you start your career and begin practicing before making up your mind. Through practice, you'll learn more about what subjects you're interested in and passionate about.
What law careers are in demand?
There are many career paths for prospective attorneys to consider. After passing the bar exam, you could either work as a judicial clerk or go straight to a permanent full-time position at a firm.
Clerkships with state and federal judges are highly sought after and competitive positions that last for 1-2 years and consist of doing research and writing for the judge that you work for. Clerks will read the briefs and motions submitted by lawyers, research the case law, and make recommendations on how a judge should rule. They often assist in writing opinions and work very closely with their judge. Law firms often seek out associates with clerkship experience, particularly at the federal level, and will usually offer signing bonuses to clerks. While the highest-ranked law schools often place the most federal clerks, you don't have to go to a top-ranked school to secure a clerkship.
To give you a better idea, here are the top 25 types of law to practice. Click the next button at the bottom of the table to see the next part of the list!

| Top 25 Types of Law to Practice | What to Know About It |
| --- | --- |
| Criminal Defense/Prosecution | These are the law and order jobs. Criminal defense attorneys spend their days in trial defending people who have been charged with crimes. Criminal defense lawyers work in both private practice as well as in the government, such as at the federal public defender's office. On the other side, a prosecutor is the lawyer who argues on behalf of the government. |
| Immigration | The immigration statute is one of the fastest growing statutes there is. It's a complex, yet rewarding, area of law. Immigration lawyers help their clients navigate the many rules and barriers of the immigration process. Because many people that need an immigration lawyer can't afford one, some lawyers take immigration cases pro bono in addition to their usual area of practice. |
| Divorce and Family Law | While many people get divorced without the help of lawyers, divorces that are more complicated usually require the assistance of a lawyer. Family law lawyers might specialize in divorce, or they might also practice other areas of family law such as child custody disputes and negotiations over alimony. |
| Bankruptcy | Bankruptcy lawyers have no shortage of work! They help everyone from people with a small number of assets to large corporations. |
| Civil Litigation | Civil litigation involves a lot of different areas of law. Technically, everything we've mentioned up to this point, with the exception of criminal defense, is a kind of civil litigation. However, the bread and butter of a civil litigation law firm is breach of contract, where one or both parties to a contract decide not to abide by the terms of a contract, or completely withdraw. It can be really fun, and it can be really tedious. |
| Real Estate | Real estate lawyers handle the transfer of property from seller to buyer. They deal with everything from evictions to handling mortgages and purchase agreements. Real estate attorneys might also appear in court to represent a buyer or seller that has to settle their dispute in trial. |
| Appeals | Appellate lawyers represent people whose lower court decision has been appealed to a higher court. Appellate lawyers should have strong legal writing skills because they specialize in the art of persuasion, both in the written and spoken word. |
| Labor and Employment | Lawyers who specialize in labor disputes are experts on workplace law that governs the interactions between employees and their employers. They can represent individual workers, unions, or the employers. |
| Personal Injury | Personal injury lawyers handle cases such as motor vehicle accidents, medical malpractice, product liability, and assault. It is one of the few areas of law that works on a contigency fee which means that if you don't win your case, you won't get paid. It's a high risk, high reward area of law. |
| Business Disputes | This is an area of civil litigation, but it happens enough that it warrants its own description. Generally, business disputes arise when there are unmet expectations between business partners. |
| Business/Non-Profit Formation | Attorneys who work in corporate and business law may either work at law firms or as in-house counsel for businesses. Attorneys also play a key role in the formation of new businesses such as non-profits, partnerships, corporations and LLCs. |
| Elder Law | Lawyers who specialize in elder law work with older clients and their families. They tackle topics from drafting wills and estate planning, to medical directives and guardianships. |
| Dependency and Neglect | There are two kinds of ways to get involved in a Dependency and Neglect (DNN) case. You can represent parents who've been accused of abusing or neglecting their children or you can represent the best interests of the children who've been abused or neglected. Emotionally, this can be a difficult area of law to practice; however, the experience can be very rewarding because you'll be able to help families navigate their issues and advocate for the best case scenario for all parties. |
| Intellectual Property | Intellectual property lawyers help their clients protect their ideas, art, and inventions, or defend clients when there has been a patent infringement. Patent law specifically focuses on assisting inventors who hope to secure a patent for their new technology. |
| Constitutional Law and Civil Rights | Constitutional law attorneys help protect individuals' freedoms, like freedom of speech, freedom of religion, and basic privacy issues. Non-profits like the ACLU and NAACP employ attorneys all over the country to help push cases with large constitutional ramifications through the legal system, in hopes to increase individual rights in this country. |
| Environmental Law | Environmental lawyers interpret environmental laws and regulations. They work for government agencies, non-profits, or companies affected by environmental laws. Some attorneys focus on water law, while others specialize in oil and gas. Attorneys are all over the place with these issues, representing injured parties, the government, and defending entities or persons that may be in violation of environmental laws. |
| International and Comparative Law | International Law lawyers often help their clients with international legal disputes and may assist with interpreting the rules of intergovernmental organizations. |
| City Planning | Cities have just as many codes and rules as their county, state, and federal counterparts. In addition to all of these rules and regulations, cities need to plan for the future. This includes trying to figure out how quickly the city wants to expand and develop. There are hundreds, and sometimes thousands, of moving parts going on with the inner workings of municipalities, and lawyers/lawmakers are involved in every step of the way. |
| Reproductive Rights | This is also a burgeoning area of law, as gender walls are being broken down and technologies continue to expand, allowing more and more people to bring children into their homes. With new supreme court decisions and a constant change in laws and reproductive technologies, there are many, many opportunities for lawyers to practice in this area. |
| Land Use and Development | This area of law is similar to real estate and city planning. However, it's big enough that I thought it was entitled to its own section. While cities are involved in expanding, the other side of that coin are the commercial developers and builders. If you've seen those high-rise building in large metropolitan areas, you've seen a large-scale development project. There are literally hundreds of regulations that govern how these projects can proceed and oftentimes, only attorneys can decipher them. |
| Tax | Because tax law is complex, ever-changing, and has the potential for very high earnings, this is an exciting area of law to practice. Tax attorneys help clients with many types of issues including negotiating IRS audits, stopping wage garnishment, halting back taxes, and undoing property liens. |
| Sports and Entertainment | Sports and Entertainment law encompasses many areas of law, relating to athletes and performers. They should have a strong background in business transactions and intellectual property because they will handle tasks such as negotiating sponsorships, handling insurance contracts, advertising, and branding. |
| Education | Education lawyers handle issues relating to schools and access to education. They might represent children who lack access to quality education, or work on education reform issues. |
| Antitrust | Antitrust attorneys help businesses navigate the world of mergers and acquisitions in order to make sure that the business is following all regulations. Antitrust lawyers can also work for the federal government to help ensure competition and protect consumers. |
| Healthcare | The world of healthcare has many rules and regulations, and hospitals require the assistance of lawyers to help them navigate complicated issues. Health law attorneys can represent patients, clinics, insurance companies, or even pharmaceutical companies. |
Salary and Highest Paying Legal Jobs
How much money do lawyers make? Well, the salaries of lawyers can vary dramatically based on many factors.
Location and size of the firm. Attorney salaries vary by state, county, and even city. However, the highest paying locations also have a much higher cost of living than other areas. In addition, lawyers who work at large firms with hundreds of attorneys make more money than lawyers at smaller firms. That said, lawyers in these larger firms also typically work longer hours, so it's important to take your work/life balance goals into account when you're choosing a firm.
Private practice pays more than public practice. Public sector attorneys such as public defenders, district attorneys, city attorneys, and even federal attorneys, often make less than lawyers in private practice – especially in large firms. Public sector attorneys are usually paid salaries rather than charging billable hours.
Certain types of law come with higher salaries. The higher paying areas of law are often the most complex and have a lot at stake. These types of law include intellectual property, personal injury, real estate, corporate law, and complex civil litigation.
How to Improve Your Career Chances in Law School
Starting law school, it can feel like your first day as a lawyer is far, far in the future. While that may be true, the "law school life" years will go by faster than you think. In fact, as early as December of your 1L year, you will have to start applying for your first summer internship. Do you want to work for a judge? Spend the summer at a firm? Apply for a governmental internship, such as the Department of Justice?
My law career advice at this stage is: The decisions that you make in law school are extremely important for setting yourself up for success in your career. These decisions should be leading you to your specific career goal, so there is no "one size fits all" plan. If you aren't looking to work in big law or obtain a competitive government position, you probably do not need to worry about getting on your law journal or making the moot court team.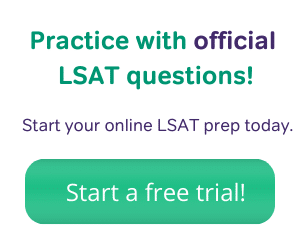 However, if you're hoping to set yourself up for a competitive legal job, focus on building these five areas of your law school resume:
A High Class Ranking/GPA: While it's true that grades aren't everything in law school, a high class ranking will usually get you in the door for OCIs (on-campus interviews) with big law firms, and put your resume at the top of the application stack.
Law Review: Prospective employers will be impressed with law journal experience because it requires hours of hard work in addition to strong research and writing skills. Because it is a huge commitment, be sure to take time to read through the pros and cons of joining.
Moot Court: A moot court competition simulates an appellate court hearing, and students on the moot court team will spend time drafting briefs and practicing oral arguments. Moot court is often one of the most competitive groups to be invited to join in law school, and it will set your resume above the rest.
Internships and Externships: Hands on experience is extremely important, especially if you go into law school without being 100% sure of the law you want to practice or the firm you want to join. There is no better way to learn, than to learn by doing! Law students participate in an internship or externship during their summers, and externships can often be taken during the school year as well. Internships can be paid or unpaid, while an externship is for school credit.
Other Law School Extracurriculars: In addition to law review and moot court, keep an eye out for other extracurriculars that interest you! Law schools have many different student clubs, clinics, competitions, and volunteer opportunities that will not only look great on your resume but give you real experience as well.
Post-JD Law Career Advice
So, what additional steps can you take to find your perfect job?
Network, network, network: Join the local bar association. Attend happy hours. Volunteer to help with a charity event. Introduce yourself to other local attorneys. Make an effort to remember the names of people you meet, and connect with them on LinkedIn or get their business card. Many attorneys out there will tell you that received their current job because of someone they knew or a connection they had – not necessarily because they were #1 in their class (although that helps).
Stay in touch with your professors: Law school professors are well-respected members of their legal communities, and they love to connect students with lawyers in the field they're interested in. Your professors are also excellent people to have as references in your application package!
Reach out to your law school's career services office: Take advantage of the staff at your law school – it is quite literally their job to help you find a job! Not only do they know alumni to introduce you to, but they will look over your resume and conduct mock interviews. You can also ask them for lists of employers where previous students have worked.
Attend alumni events: Law schools have alumni associations and host local events. Be sure to watch out for these announcements and make time to attend.
Nail the interview. Do mock interviews, prepare your answers, and research your potential employer. Be sure that you have a practiced elevator pitch for what you'll bring to the firm, and have an answer ready for questions such as, "Why do you want to work/intern at this firm?"
Be flexible: Your first job out of law school may not be your dream job, but don't lose heart! Every position will be a huge learning experience, and it might just serve as the perfect foundation to build your dream job on top of when the opportunity arises. If you're willing to relocate, cast a wide net for positions in other states as well.
I hope this law career advice was useful to you as you navigate a career in the legal world. Best of luck!