Law school admissions are a time-sensitive process. Rolling admissions is commonplace among law schools, so the earlier you can get your application materials prepared and submitted, the earlier admissions panels can review your materials and provide you with a response. Mapping out deadlines for yourself to meet along the way is crucial to staying on track, so getting to know a law school application timeline is a great way to start.

In this post, we outline some of the major application milestones, along with some timeline guidance for those of you currently in college. This timeline assumes that you will be enrolling in law school in the fall following graduation.

Freshman, Sophomore, and Fall of Junior Year
Start considering whether law school is the right path for you. Law can be a rewarding career, but it can also be demanding and expensive to finance. Make sure you understand the pros and cons of law school as it relates to your career before committing to the application process.

In the meantime, use this time to build relationships with professors, gain experience through research opportunities and internships, and hone your writing and reading skills. Research law schools that will help you meet your career goals.

Spring of Junior Year
Start thinking about who you'll ask for letters of recommendation, and start studying for the LSAT. Why study for the LSAT so early? There's always a chance that you'll need to study for longer than you originally anticipated. After all, life gets busy, and study schedules don't necessarily go as planned. You may even need to reschedule your LSAT date to a later time or retake the test after a second round of studying.

The LSAT is not only the milestone that will consume the largest part of your application timeline, it's also the most important part of it. Your LSAT score will be one of the biggest determining factors in law school admissions. Take it seriously and allocate at least two months of study to perform well on it.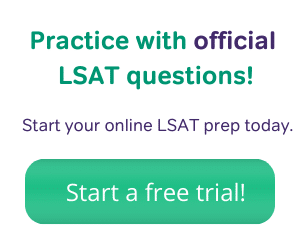 Summer before Senior Year
Plan to take the June LSAT administration. Taking the test in June lets you retake the test in September/October (if needed) and still be early in the application cycle.

After taking the LSAT, turn to the essays and your resume. You can start on your essays and resume while prepping for the LSAT, but you'll have so much more time and focus to commit to your personal statement, optional essays, and addendum (if you choose to write all of them) if you get the LSAT out of the way first.

Fall of Senior Year
Once you're back on campus, ask a trusted professor or career counselor to review your application materials and provide feedback. If you are retaking the LSAT, continue to study and prepare for the September/October administration. Visit professors and employers in person to request letters of recommendation (try to give at least a month's advance notice before you plan to submit materials).

Request transcripts from your school's registrar and provide them to LSAC in a timely manner. You want to be prepared to submit your law school applications by December. Don't forget about your classes during this time, either – keep an eye on your GPA and keep up with your schoolwork. Follow up to confirm that all of your law school application materials were received.

Spring of Senior Year
Submit updated copies of your transcript to law schools, especially if you're waitlisted, and send letters of continued interest to schools that you'd seriously consider attending. Start getting materials prepared to apply for financial aid, as needed. Schedule visits to schools' admitted students' weekends and start doing research to compare which schools you can most see yourself at. Speak with current students or alums for their opinion.

Make sure you compare scholarship offers and factor in cost to your decision! Submit your deposit and enrollment form to your school of choice – do not try to hold multiple deposits down at different schools to buy yourself more time. This strategy can backfire and leave you with no options.

Summer before Law School
Submit your final transcript to the law school you plan to attend. Apply for housing options on campus or start looking for off-campus arrangements. Get to know your future fellow students by connecting over social media and try to give yourself a well-deserved break before school starts! Get ready for an amazing three years!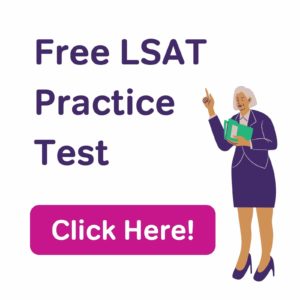 [crp limit="4″ post_thumb_op="after"]