How do the GRE and the LSAT compare? As more and more law schools start to accept the GRE, this question can have huge implications for your law school admission! In this post, we'll take a look at everything you need to know about the GRE vs LSAT, including GRE vs LSAT difficulty, to answer that big question: is the LSAT harder than the GRE?
If you're applying to graduate programs more generally, it doesn't actually matter: you'll have to take the GRE, as non-law graduate schools don't accept the LSAT at this point. However, if you're choosing a law school entrance exam, you have more flexibility. Here's what you need to know to choose!
Table of Contents
Which is harder, GRE or LSAT?
Neither test is objectively harder. However, different test-takers will definitely find one exam or the other easier, depending on their skillsets!
Here's a quick rundown of which test could be right for you based on your strengths and weaknesses.
Verbal
If you're a vocal maven, there's no doubt about it: the GRE will be a good choice for you. The test loves to pull out obscure vocabulary words, both within its reading comprehension passages and tested on their own.
Both exams do test reading comprehension, but in different ways. The LSAT's focus is on critical reasoning, while the GRE's is on reading comprehension. In addition, the GRE Verbal section makes up 1/3 of the test, while the LSAT Reading Comprehension makes up 1/5 of the LSAT-Flex and 1/6 of the regular LSAT.
In other words? When it comes to Verbal questions, the GRE is harder than the LSAT.
Logic
If you're great at logical and analytical reasoning, the LSAT is the better choice for you. Not only does the test contain a Logical Reasoning section (two if you're not taking the LSAT-Flex), but it also has an Analytical Reasoning (Logic Games) section.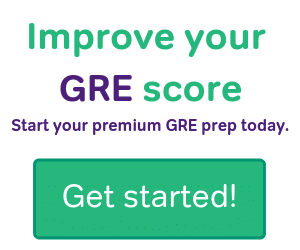 The GRE does contain logical reasoning-style questions within the Verbal section. However, these are a subset of its Reading Comprehension questions and overall make up far less of the test.
In short, the LSAT is harder than the GRE for logic questions.
Math
Great at math? Your choice is easy—the GRE is your test! The LSAT doesn't have math questions at all, whereas they make up 1/3 of the overall GRE.
No question about it: the GRE is harder than the LSAT for math. There's quite literally no comparison!
Writing
If you're a great writer, the GRE is the better choice. The GRE AWA requires two separate 30-minute essays written on test day (the argument and the issue essays). On the other hand, the LSAT writing sample is one 35-minute essay that you do on your own time, separately from the rest of the test. Furthermore, the GRE AWA is scored, while the LSAT writing sample is not.
Overall, the GRE is harder in terms of writing.
GRE vs LSAT: The Similarities
1. Reading Comprehension
Both the GRE and the LSAT include a reading comprehension component, and the two exams are very similar on this point. On LSAT RC, just like on the GRE, you'll read a passage (or two), and then answer a series of question about the passage(s).
It's really very nearly identical to the GRE's Reading Comprehension questions. In fact, if you're studying for the GRE, it might be worthwhile to use some LSAT resources to enhance your studying!
2. Logical Reasoning
The LSAT has a specific "Logical Reasoning section," while in the GRE logical reasoning-style questions are merely a subset of the Reading Comprehension section (a subsection of the Verbal Reasoning section). In style, though, the two exams are very similar: you are asked to logically evaluate an argument.
The only difference is in quantity. The LSAT includes a much greater proportion of this type of question than the GRE does. You'll see this especially in the infamous Analytical Reasoning section (logic games). There isn't really an equivalent of these question types in the Verbal section of the GRE.
3. Writing
Both the LSAT and the GRE ask you to write at least one essay as part of your exam. The similarities between the two exams really stop there, though, because the style and content of the two writing assignments are very different.


GRE vs LSAT: The Differences
1. Writing
You're not seeing double here—the writing sections have both similarities and differences. Like we mentioned, the GRE has two essays whereas the LSAT, however, only has one unscored essay (the writing sample), though you are required to complete it in order to see your LSAT scores.
2. Math
This one is simple—the GRE has entire sections of math questions: Quantitative Reasoning Sections. The LSAT has no math at all.
3. Vocabulary
Knowing vocabulary won't hurt for the LSAT, but vocabulary is a major difference in the GRE vs LSAT comparison. Verbal GRE questions focus more on vocabulary than LSAT questions do.
While the GRE explicitly tests your knowledge of difficult vocabulary, the LSAT does not. You can put away the flashcards if you're studying for the LSAT.
4. Logic Games
The LSAT contains a Logic Games section (also known as Analytical Reasoning) that is unique to this exam. The section contains four "games" that you'll need to analyze, set up, then answer questions about them.
5. Scheduling
You can take the GRE at virtually any time of the year. Besides holidays, you can almost always find a spot to take the GRE at your local testing center—assuming you register in advance. The LSAT is only available on a much more restricted schedule. In most locations, it's only available four times per year.


Which Law Schools Take GRE Scores?
Let's get right down to it! According to ETS (the GRE test-maker), these are the law schools accepting GRE scores for JD programs as of 2021.
View list of law schools that accept the GRE

Albany Law School
American University Washington College of Law
Boston College Law School
Boston University School of Law
Brigham Young University J. Reuben Clark Law School
Brooklyn Law School
California Western School of Law
Case Western Reserve University School of Law
Chicago-Kent College of Law
Cleveland-Marshall College of Law
Columbia Law School
Cornell Law School
Duke University School of Law
Florida International University College of Law
Florida State University College of Law
George Mason University Antonin Scalia Law School
Georgetown University Law Center
Harvard Law School
Hofstra University – Maurice A. Deane School of Law
Indiana University Maurer School of Law
Kern County College of Law
LMU Loyola Law School, Los Angeles
Massachusetts School of Law at Andover
Mercer University School of Law
Monterey College of Law
New England Law
New York University School of Law
Northwestern University Pritzker School of Law
Pace University Elisabeth Haub School of Law
Pennsylvania State University Dickinson Law
Pennsylvania State University — Penn State Law
Pepperdine University Rick J. Caruso School of Law
San Luis Obispo College of Law
Seattle University School of Law
Seton Hall University School of Law
Southern Methodist University Dedman School of Law
St. John's University School of Law
Suffolk University Law School
Syracuse University College of Law
Texas A&M University School of Law
UIC John Marshall Law School
University of Akron School of Law
University of Alabama School of Law
University of Arizona James E. Rogers College of Law
University of Baltimore Law School
University at Buffalo School of Law
University of California, Davis School of Law
University of California, Hastings College of the Law
University of California, Irvine School of Law
University of California, Los Angeles School of Law
University of Chicago Law School
University of Dayton School of Law
University of Hawai'i at Manoa William S. Richardson School of Law
University of Maryland Francis King Carey School of Law
University of Montana Alexander Blewett III School of Law
University of New Hampshire School of Law
University of Notre Dame Law School
University of Oklahoma College of Law
University of Pennsylvania Carey Law School
University of Southern California Gould School of Law
University of South Carolina School of Law
University of Texas at Austin School of Law
University of Virginia School of Law
Wake Forest University School of Law
Washington University School of Law
Willamette University College of Law
Yale Law School
Yeshiva University Benjamin N. Cardozo School of Law
What You Need to Know About Law School Admission & GRE Scores
Schools that accept GRE scores in place of LSAT scores treat them equally, so there are three main questions test takers need to answer: where are you applying, which test will you do better on, and when do you need your scores
If you're only applying to schools that take the GRE and you're a math whiz who kills it on the quantitative section of the GRE but hates logic games, your answer is simple. Otherwise, read on!
If all of your schools accept the GRE, the best solution is to take a diagnostic for each test and see which exam comes more naturally to you. Magoosh offers a GRE diagnostic as well as a free LSAT practice test you can use as a diagnostic!
If only some of your schools accept the GRE but you're doing significantly better on it in terms of both test scores and ease, you'll need to weigh up exactly how much better you're doing to see if taking both tests is worth it for you. In almost all cases, it won't be—but if you can get a perfect GRE score without any test prep (and don't mind spending the time taking two official tests), more power to you!
Finally, remember that the LSAT (even the LSAT-Flex) is only offered on specific dates. On the other hand, the GRE (including the GRE at-home) is offered most days of the year. So if you need to take a test and your deadlines are coming up ASAP, the GRE may be the better choice for you—if you take both of the above factors into account as well!


GRE vs LSAT: Deciding Which Test to Take
Overall, the GRE vs LSAT exams are quite different. Law school applicants who do well on the GRE's reading comprehension section are likely to enjoy the LSAT, and vice-versa. But the similarities stop there. The GRE's vocabulary section and math components bear no resemblance to the LSAT. So which standardized test should you take?
In the end, prospective law students should base decisions on the schools they're applying to, their strengths and weaknesses, and the logistics of their situation. If you do this, you won't go wrong. Good luck!