The AWA essay is no easy task. It is basically a 30-minute sprint in which you must display the poise of a ballerina. Even those who've trained for months find themselves running out of time at the end. Below are five time-saving GRE writing tips that can help you change an amazing 33-minute essay into an amazing 30-minute essay.
Write the intro last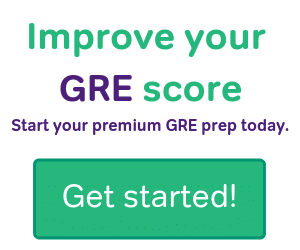 Many times people obsess about the perfectly worded introduction sentences. A better strategy is often to write a thesis and then embark on your analysis paragraphs. These paragraphs are more important in determining your score than is the intro paragraph, something many forget as they painfully try to write a polished opening. By writing the entire essay, the first sentence almost writes itself.
Don't belabor the conclusion
Sometimes people feel they have to go out with a bang, feeling that they will somehow get that extra .5 points by writing something utterly profound. Oftentimes such a tendency to elaborate leads to off topic sentences that may actual hurt one's score. Keep it short and sweet is a good credo both for the conclusion and the intro.
The perfect word syndrome
Oftentimes students have a good flow going, sentences virtually unspooling themselves…until that perfect word flits just out of reach. Instead of continuing the flow, students abruptly stop and fish about for this word. Sometimes it is a good idea to write a placeholder word (such as 'good') and then come back to the word at the end. Remember overall coherency of ideas is far more important than that one crackerjack word.
Don't forget to edit
This actually takes time, but it is important, in trying to find ways to save time, that you don't sacrifice the important last step of proof-reading your essay. Editing will often make a .5 point or, in the instances of egregious spelling, an entire point difference.
More efficient brainstorming
Interestingly this is the very first step, but is one people spend too little time. While this may seem counterintuitive, remember that an extra minute of planning can lead to a clearer vision of what you have to write. A vague outline, on the other hand, will slow down the entire pace of your writing, especially in the latter paragraphs (because we tend to over think the beginning and under think the end).