The TOEFL is an expensive test — there's no denying that. And due to varying administration costs, the cost of registration for the exam varies from country to country. Since many of our blog readers live in India, let's break down the TOEFL exam fees there.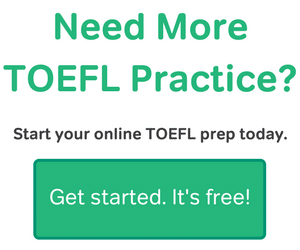 TOEFL Exam Fee in India
As of Fall 2015, it costs $170 to register for the TOEFL in India (or, about 11,265 Indian Rupees). That's a lot of money! ETS also states:
Fees are subject to change without notice. The above amounts are exclusive of the Value Added or similar taxes. Those taxes are payable in addition to the amount quoted.
Other Possible Fees
If you're not careful, you may have to pay some additional fees to take the exam:
If you register late, there is a fee of an extra $40. Be sure to register at least 4 days before your exam to avoid this fee.
If you cancel your scores, but then decide you want to reinstate them, there's a fee of $20.
If you don't arrange for your score reports to be sent to universities before your test date, you'll have to pay $19 for each additional score report you send. (Here's how to send scores ahead of time to avoid that fee).
If you think your exam was scored unfairly and want to request a rescore of either the Speaking or Writing section, you will have to pay $80 for each section.
How to Minimize Costs
In order to spend as little as possible, here's what you should do:
Register in advance, but not so far in advance that you'll need to reschedule. Register only when you are certain you want to (and will be ready to) take the test.
Take advantage of the 4 free score reports that ETS provides you. To do so, you'll need to choose your score recipients online by 10 p.m. the day before your exam.
Most Popular Resources