All hail Magooshers! Fall is upon us in the United States much in the same way the application season is upon you all. With fall starts the most hectic phase of the journey-Applications! If all goes well and if you're on the right track, next year this time, you'll be digging into all those pumpkin pies and sipping your pumpkin spice lattes (best latte ever!).
Let's quickly take a look at the application timeline for admissions next fall:
Step 1: August/September 2015: Appearing for the SAT/GRE/TOEFL/IELTS/GRE subject test, Shortlisting schools, contacting your recommenders, ordering transcripts
Step 2: October 2015: Getting the SOP ready, continue choosing schools but by the end of the month you should have a list of about 10-15 schools you've finalized on
Step 3: November 2015-January 2016: Complete and submit applications, report scores, send transcripts (if needed), ensure all recommendations have been submitted
Step 4: February 2016-April 2016: Decisions! Decisions!
A detailed look at the application timeline is available here.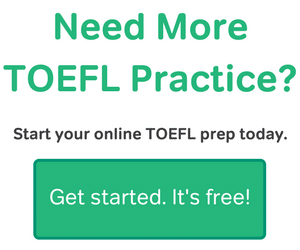 With almost all universities starting to accept online applications for Fall 2016 admissions, you should be on Step 2 now. It's great if you've already started applying but if you're still on step 1 it's time to pull up your socks (if you want to avoid panic attacks and nervous breakdowns later). For those taking the tests in November leaving aside your scores, you can get things from step 2 ready so that once your tests are done you can directly start applying.
If you're working in parallel to applying to US schools, be ready to burn the midnight candle and pull a few late nighters! I spent some sleepless nights after office last year getting everything done.
Take note dear applicants….
Read the eligibility and requirements of the school thoroughly before applying.
If you have any doubts, now is the best time to have it cleared. Email your queries and questions either to the admissions office or the admissions coordinator of the department.
Personal statements take time! Don't go with the first draft you've written! It's best to take a second opinion on your SOP (Ask someone to read it for you and offer some constructive criticism. I asked three friends in three universities in the US to read mine before I drafted the final version)
Make a document of the requirements and deadlines of all schools you're applying to. Having everything (especially the deadlines) at one place will prevent the mad scramble of looking it up on the website regularly.
Take note of early deadlines for financial aid consideration and additional requirements.
Graduate applicants looking for a research assistantship with a professor – do not send a generic email of interest. Professors receive dozens of email like that and chances are less that you'll get a personalized reply. If you're really interested read a few of their published papers, communicate with them as to how their research interests you and how your addition to their group will benefit them (and what you can add to the ongoing research + new project ideas).
It helps if you're not in this alone! Talking to someone else who's applying and asking for opinions matter a lot (you're a little less jittery and nervous for sure). I had two colleagues who were applying to grad school and we'd spend a lot of time (read tea and lunch break) discussing stuff (I hope my ex-boss isn't reading this!).
What's important is keeping your wits about you these next few months. Stress levels are bound to run high so it's important to proceed in an organized manner with plenty of time for damage control. You're not in this alone; there are thousands like you all over the world who're in this phase right now!
Good luck with the applications!