The college application essay is known by many names like "personal statement" or "statement of purpose" which is the most popular one. International applicants use the acronym SOP for it and I shall use the same in this post.
The SOP is one of the most important pillars of your application – it can make or break your application. For international students it's all the more important because the SOP should reflect why you want to pursue an education far away from home. The essay shouldn't be treated as a mundane task to complete the application; it should be a reflection of who the applicant is and aim to engage the reader with the applicants' story.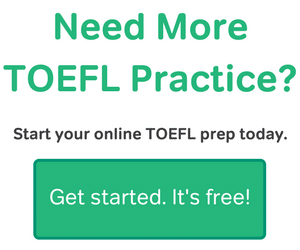 So, what's an interesting SOP like?
International (or domestic) applicants bear in mind that you can write a great essay in simple, lucid language. The essay needn't have tough, rarely used words. The essay is an embodiment of who you are and not how much English you know. The SOP should include the following:
Talk of what inspired you to take up that subject and any challenges you might have faced while considering it.
Engage the reader with your past education and learning, strengths, interests, resolutions and decisions. Speak of things in a positive light without too much self bragging!
Write about any challenges or hardships you might have faced in life which has had an effect on your education.
Mention your achievements, if any, academic or extracurricular. Be brief, your CV will do much of the talking here!
Graduate applicants should identify their area of interest or research and identify professors who are a great fit for them.
Talk of future aspirations and where you see yourself after graduation.
Stress on why you chose the program/school and why it's a good match for you!
The essay should be UNIQUE. It's a true reflection of who the applicant is! So don't bore the reader with drab essays. Admissions committees read hundreds of essays every application season; your essay should stand out.
The SOP should act as a bridge between your past and future (which is the program you're considering). It's important to highlight a lot of things in limited words, so be brief with everything without wasting too many words on one particular aspect.
Some additional pointers
"WRITE YOUR OWN SOP." A lot of people seek professional help for their college essays. It's alright to ask someone to correct your essay for you to highlight your errors and ask for their opinions but nobody can talk of your journey better than you. Professional essay writers will fail to add that personal touch to your story. You can always ask someone who has applied to US universities to proofread your essay (I did too). Secondly, remember to refer to school/program requirements and look up what they are asking for in your essay. Essay requirements may vary and it's best to keep track of the given guidelines. Lastly, don't write one single essay for all your applications. Modify and alter your essay for every program you are applying to and connect individually with the school!