There's a common misconception that all law students start law school immediately after undergrad. While that may have been more likely at some point, these days there are plenty of students who take a gap year—or two—before law school. By way of example, Harvard Law reports that approximately 75% of their incoming classes engage in some kind of experience beyond their education after completing undergrad.

Even though it's a become a more popular option, taking a gap year is still a big decision with many factors to consider. Let's discuss some of the things to think about when choosing whether a gap year before law school might be right for you.
Is a gap year right for me?
There are a variety of factors to consider when making the choice to take time off between undergrad and law school. Let's run through three important considerations to help you make the choice that's best for you.
Which law school do you want to attend?
If you have no idea what exact law school you'd like to attend, you may want to take the time to think about what kind of law you'd like to practice, where you'd like to live, how much you're willing to take out in loans, and a variety of other factors. Not knowing which school you'd like to attend might be a sign that you're not sure if law school is right for you, so this may be a strong indication that you should take some time off before starting law school.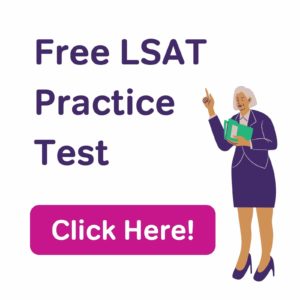 Even if you know which law school you'd like to attend, you may want to consider a gap year. Many law schools, like Harvard Law, encourage students to take time off before starting the rigorous study of law. These schools even give extra weight to applicants with experience after undergrad. Why? They want well-rounded students—and graduates—who will bring unique qualities and perspectives to their law school cohort.
Do you need to recharge before starting law school?
Law school is fun. You learn new things and make friends you'll have for life. But it is, and should be, an intense few years of nonstop studying and personal intellectual growth. And once it's through, it's immediately followed by more hard work as you start the practice of law. You want to have a lot of energy before you start your law school journey so you can set yourself up for success. If you've gone straight through undergrad and are feeling some symptoms of burnout, you may want to consider taking some time off to recharge before law school.
Are you sure that law school is right for you?
If you're not convinced that law school is the right path for you, you should consider taking time away from academia to pursue your other interests. While the number of law school grads who are employed has continued to rise over the last few years, there are still a lot of law students with debt struggling to find work. Without a strong interest in practicing law, the years of study will be much more difficult.
Taking the time now, before you take out student loans, is a good call if you're not completely sure about law school. While some students worry that coming back to school will be hard, you should keep in mind that studying a topic you're not interested in for 50-60 hours will be much more difficult.
Getting the most out of a gap year
Collect some work experience before law school
Working during a gap year is a great opportunity to sharpen your workplace skills and gain real-world exposure. If you end up working a job related to the law you want to practice, this can help you see if that field is truly a good match for you. This will also allow you to make connections with attorneys in the area of law you think you'd like to practice.
The other option is to work in a field completely unrelated to law to help you determine if law is the right path for you. You may find something completely new that you're passionate about, or, you may realize how important pursuing law is to you. If you're looking for work experience to help prepare you but you aren't sure what you'd like to do, check out 3 Gap Year Jobs That Prepare You for Law School to get a sense of a few of the best jobs to do before law school.
Expand your horizons through travel before law school
Law school is an intensive three years. While there will be a handful of breaks—summer, winter, spring—those breaks will likely be consumed by taking classes or working. Law school is all-encompassing. Because law school leads directly to the bar, and the bar leads directly—if all goes as planned—to your first job, taking the time to travel before law school is a great idea. It might be the last significant stretch of time you'll have to travel and see the world!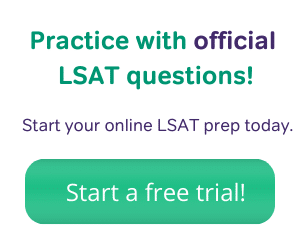 One thing to keep in mind, however, is that law schools will look at what you did during your time off before law school. As you plan your travels, consider how to make the most of your experiences: are there ways to incorporate some volunteer work or interning as part of your travels? Can you spend some time learning about the legal systems of other states or countries? Are you interested in international law? Look for, and capitalize on, opportunities to shape your travel experiences so that they will impress law school admissions teams.
Takeaway
There's no right answer when deciding whether to take a gap year between undergrad and law school. Law students from both camps enjoy success in school and in their careers. The choice is personal, and it requires you to be honest with yourself. Do you feel ready to jump right into school again? Do you feel you need some time to travel or work before continuing your education?
If after reading this you are sure you're ready to apply to law school, be sure to check out Law School Applications: The Basics to learn how to get started with the application process!