You've realized that taking and acing the GMAT exam is the next best step for your career, so you're now looking for available GMAT practice questions. If you're now wondering whether there are free GMAT sample questions and tests, you've reached the right article!
The answer to that is YES. There are plenty of free GMAT mock tests, study guides, practice questions, and other resources available for you. Magoosh and other test prep websites offer different resources to help you prepare for your upcoming GMAT exam.
Start Your GMAT Practice With Free Diagnostic Tests
Don't know where to start with your GMAT practice and which GMAT practice questions to focus on? Begin by taking a diagnostic test to know your current metrics. Take note of the sections you need to focus on and allot a shorter time on subjects you're already excelling at.
This test includes both quant and verbal diagnostic tests.
Once you know the sections you need to focus on, schedule your prep time accordingly. Look out for practice tests that will help you improve your scores on those sections. Of course, make sure you still allow enough time to practice and review topics that you already excel at. Try out the GMAC's mini GMAT quiz online to gauge your improvement as well.
We know that you want to ace the GMAT exam, so we've prepared sample questions for the different sections and categories you'll encounter on the actual exam.
GMAT Sample Questions from Magoosh
The GMAT sample questions from Magoosh are extensive – this means that you'll have plenty of opportunities to work on the different categories present on the GMAT. You'll also have plenty of options to choose from depending on the amount of time you have in a day to prepare for the upcoming GMAT exam.
Free GMAT CATs and Recommended Practice Tests
| | Is this a free GMAT CAT? | Price (if purchase required) | Number of free practice tests |
| --- | --- | --- | --- |
| GMAT Prep | Yes | Free; extra practice packs available for purchase | 2 |
| GMAT Club | Yes (with 25 Kudos points) | $79 for three-month access (without Kudos points) | Up to 20 exams: 14 quant and 6 verbal |
| Kaplan | Yes | 6 additional tests available for $30 (CD) or with the purchase of a Kaplan book (online) | 1 |
| The Economist | Yes (with free trial) | Free with trial | 1 |
| Veritas Prep | Yes | 7 additional tests available for $49 or with the purchase of a Veritas course | 1 |
| Manhattan Prep | Yes | 6 additional tests for $49 if bought separately or free with purchase of MGMAT Guides | 1 |
| Princeton Review | Yes | 4 additional online tests free with purchase of Cracking the GMAT | 1 |
| LBS Test | Yes | Free with registration | 1 full, 1 mini, and 1 micro test |
| Manhattan Review | Yes | Free with registration | 1 |
If you're still wondering where to find free GMAT practice questions and tests, don't worry, there are plenty you can find online and in physical stores. To ensure that you're allotting your precious time to quality practice tests, make sure that you choose the right resources from reliable websites and organizations.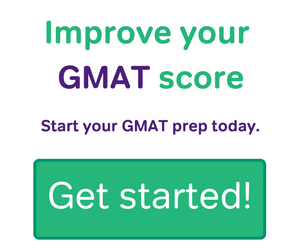 Where to Find Free GMAT CATs
You can find free GMAT CATs from different GMAT prep websites and software. If you plan to take the GMAT CAT, part of your preparation is to sign up for mock tests to ensure you are prepared to take the GMAT in this format. This table lists the different computer-adaptive practice tests to check out when preparing for your GMAT exam:
Utilize these free and even discounted practice tests to improve your chances of acing the GMAT exam. It's also important that you know how to strategically assess and use the free GMAT practice test. When given a free set of GMAT practice questions, try out a few problems first to see if they are similar to the actual questions from past GMAT exams.
Need more GMAT practice tests? Magoosh and GMAC's collaboration allows you to enjoy a 40% discount on additional official GMAT practice exams.
Where to Find Free GMAT Practice Exams
You can find different free GMAT practice exams and GMAT sample questions online and through physical resources (i.e. books and handouts). Since these practice tests are readily available, it's important to assess their quality and only use the ones recommended by GMAT experts. Here are some free GMAT practice exams that we recommend:
Magoosh has a great set of practice tests, including 250 lessons, 800 questions, and carefully developed study schedules to help you make the most of your prep.
Aside from online mock tests, GMAC's Free GMAT Prep Tests offer an extensive collection of strong GMAT practice questions. Keep in mind that there are no official answer explanations for these questions, but there are different explanations from test prep experts.
When assessing a free practice test's quality, review the set's question distribution, the overall difficulty, and test format. See whether the practice test's components mirror the official test's. A great standard for a strong GMAT practice set is, of course, the official GMAT mock test that MBA.com offers. Keep in mind that other practice tests may not be as strong, but it doesn't mean that they are no longer helpful.
Now, when you're ready to try out a full practice test, head over to our GMAT full test practice complete with answers and explanations. Use your result from this practice test to gauge how much time you'll need to prepare for each section.
Aside from trying out different GMAT sample questions and practice tests, it's important to learn from other people's experiences. Ask your peers and mentors who have taken the GMAT in the past and look out for expert advice and tips as well.
Additional GMAT Practice Resources
If you've been searching for a list of GMAT practice resources, today is your lucky day! Here are some additional GMAT practice tests and resources that you can use while preparing for your GMAT exam:
| | |
| --- | --- |
| Helpful Youtube Channels | |
| Flashcard Apps and Drills | |
| Strategy and Study Guide | |
| Diagnostic Tests | |
Here's a preview of what our flashcard apps look like:
And don't forget to check out our free GMAT eBooks:
There are also other resources available online, so add your great GMAT prep finds to the list! Remember to also consult with your fellow GMAT takers and friends who've taken the GMAT in the past. Check different GMAT forums for recommended study guides, articles, and materials as well.
Practice Question Tips and Advice
When preparing for the GMAT, we recommend keeping these practice test tips in mind. Use this time to determine the best GMAT exam and practice test format for you. This includes knowing the benefits of computer-adaptive tests and seeing how you'll benefit from this format as well.
Should you take GMAT practice tests on paper, online, or in CAT format?
Many students are more comfortable, particularly at first, with working on paper tests. After all, that's what most of us grew up taking. So when you see a GMAT practice test online (or find an old test floating around the internet–the GMAC no longer sells them), you may be tempted to make it into a GMAT practice test PDF and print it out.
On occasion, particularly if you're working through practice problems rather than the whole test, this is fine.
In general, though, it's far better to take a GMAT practice test online. Or at the very least, on your computer.
In part, this is because you'll never be able to find a paper test that adapts the difficulty level of your questions as you go along. The GMAT, after all, is a computer-adaptive test.
The Value of Computer Adaptive Tests (CATs)
Computer-adaptive practice tests do have great value for your GMAT preparation. They're particularly good when you want to get a solid idea of where you stand score-wise in terms of your goal. However, remember that even the best practice test can't predict your precise GMAT score, and your reaction to stress on the test day will also affect your scores.
With that said, the more solid GMAT practice tests you take under test-like conditions (which do involve computers), the more realistic your practice test scores will be.
The Value of Taking Other GMAT Practice Tests Online
Non-adaptive GMAT practice tests are also helpful, particularly when you take them on the computer. While they may not score you in the exact same way as the official GMAT, they can still provide a realistic idea of your score range and the areas in which you need to improve. And after all, that's what you should be focused on at the moment!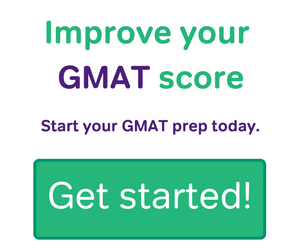 As long as they meet the criteria above (test-like, provide good answers and explanations), you'll still be good to go.
Takeaway
Now that we've reached the end of this article, always remember that when it comes to GMAT prep, it's important that you are honest with yourself when taking the diagnostic tests. Know your strengths and weaknesses and use them when planning for your GMAT prep strategy.
Thanks to modern technology, you will not run out of available resources as you prepare for your GMAT exam. The challenge now is to filter down through these materials and find the best ones for you. When preparing for the GMAT, it's important to take practice tests that are as close to the actual test. This includes trying to take the different tests in a similar environment as when you're taking the actual exam.
When you've reached the last part of your prep period, remember to allow time to relax and rest before the actual test. Preparing and taking the GMAT exam are achievements on their own merits. When you've done your best preparing for the GMAT exam, all you can do is have faith in yourself and give yourself credit for everything you've achieved so far. Acing the GMAT exam will soon be within your reach too!