This post references the LSAT-Flex, which was offered through June 2021. As of August 2021, the LSAC is offering the remote LSAT instead. Though much of the below information is still relevant to the new remote LSAT, check out key changes to the remote LSAT to ensure you understand the differences!
What are the current LSAT Flex test dates, scheduling, and score release dates?
| Original Test Date (for in-person LSAT) | Scheduling Open Date for LSAT-Flex | New Test Dates for LSAT Flex | Score Release Dates |
| --- | --- | --- | --- |
| April 25, 2020 | Mon, April 27, 2020 | Mon, May 18 and Tue, May 19, 2020* | Friday, June 5, 2020 |
| June 8, 2020 | Wed, May 13, 2020 | Sun, June 14 and Mon, June 15, 2020* | Tuesday, June 30, 2020 |
| July 13, 2020 | Late June 2020 | Sun, July 12 and Mon, July 13, 2020* | Thursday, July 30, 2020 |
| August 29, 2020 | Mid-August 2020 | Sat, August 29-Mon August 31, 2020, with a few tests later in the week | Friday, September 18, 2020 |
| October 3, 2020 | September 2020 | Sat, October 3-Thu October 8, 2020 | Friday, October 23, 2020 |
| November 2020 | Around October 30, 2020 | Sat, November 7-Wed, November 11* | November 24, 2020 |
| January 2021 | Around January 6, 2021 | Sat, January 16-Sun, January 17* | February 3, 2021 |
| February 2021 | Around February 10, 2021 | Sat, February 20-Sun, February 21, 2021* | March 10, 2021 |
| April 2021 | Around March 31, 2021 | Sat, April 20-Sun, April 21, 2021* | April 29, 2021 |
| June 2021 | Mid-Feburary 2021 | Sat, June 12-Tue June 15, 2021* | July 1, 2021 |

*a small number of tests will be given later during this week
Who is eligible to take the LSAT-Flex test at home?
If you would like to take the LSAT in 2021, you are eligible to take the LSAT-Flex. All LSATs are LSAT-Flexes through June 2022 (at least)!
How does the LSAT-Flex online test at home work?
The LSAT-Flex is an online exam lasting two hours. Currently, the three-section test (note: the in-person LSAT has five sections; LSAT-Flex is missing the experimental section and has only one Logical Reasoning section instead of two.)
As of August 2021, that second LR section will be gone for good, but the experimental section will come back to the LSAT-Flex.
It uses real LSAT questions and will be monitored by live proctors. You'll give them camera and microphone access; later, human and computer reviewers will also take a look at the audio and video.
In terms of the test format, you can check out the LSAT-Flex online test format here using LSAT's new online Official Prep. You also get access to LSAC's Official Prep platform when you sign up for Magoosh LSAT. The LSAT-Flex interface will be extremely similar to what you see on LSAC's site, so it's a great way to practice. For a full rundown of everything you need to know, check out our LSAT Flex 101 video post.
Here's what you'll need to take LSAT-Flex:
A laptop or desktop computer: tablets and smartphones won't work
Chrome or Firefox browser
Private space
Webcam
Microphone and speaker
If you do not have something on this list, the LSAC will help you attempt to find a solution; you can email or call them at [email protected] or 215.968.1001.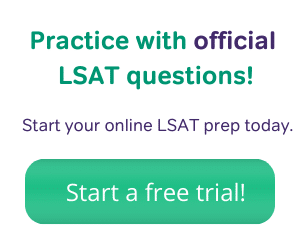 If you want to more insight on what to expect from the LSAT-Flex and how to prepare, check out our video interview with a student who took the LSAT-Flex.
I've been approved for accommodations for the LSAT? Will I get my accommodations for LSAT-Flex?
Yes! LSAC will be contacting students individually about this.
How should I set up my home and computer to make sure my LSAT-Flex test goes smoothly?
You'll take the exam on a laptop or desktop computer; it will work on both Mac and Windows operating systems. LSAC will be using a system called ProctorU;
all of the system requirements are available here.
Chrome and Firefox are the only browsers that will work for the exam. These are free and relatively easy to download, but if you don't regularly use them, we suggest familiarizing yourself with one before starting the test!
You'll need to have a strong internet connection. Recommended minimum speeds for the test are a download speed of 1.5 MBPS and an upload speed of 1 MBPS. Hotspots and tethering won't work for this exam.
Make sure you download software, test your setup and your equipment well in advance of your scheduled LSAT-Flex test date. And then test your microphone and speaker AGAIN an hour before the test.
Again, if you do not have these resources, contact LSAC. Email or call them at [email protected] or 215.968.1001. They will work with you to find solutions, including loaner computers, to make sure you can take the exam.
If you experience tech difficulties during the exam, the online system is set up to save and pause your work so that you can restart it after resolving the problem.
How is LSAT-Flex at home test different from the in-person LSAT exam?
Until August 2021, the exam will include three 35-minute sections, all scored: Reading Comprehension, Analytical Reasoning, and Logical Reasoning. In August 2021, the LSAT-Flex, like the in-person LSAT before it, will have an unscored, experimental fourth section, which varies from test to test.
Writing, as usual with current version of the LSAT, will be administered separately; question types will be the same as on an in-person exam. However, as of July 2020, you will need to submit your writing sample before you can get any LSAT-Flex or regular LSAT scores.
What? Only one Logical Reasoning section? How can I estimate my score?
This is the biggest concern we've been hearing from students, and LSAC has as well. So we created a separate post with more on this, INCLUDING an LSAT Flex to standard LSAT score conversion table!
LSAC also released more information about scoring here.
Do you get any breaks during the exam?
No, there's no break during the test right now. There will be a break between the second and third sections as of August 2021.
If you are taking the test before then and breaks were part of your accommodations, contact LSAC.
How do I prepare for the modified LSAT-Flex timing?
Take an LSAT-Flex practice test using a timer that accurately simulates the timing of the new test format.
LSAT-Flex Timer
Who should take the LSAT-Flex at home?
If you need to submit LSAT scores within the next year (all tests through June 2022 are flex) and have the ability to take LSAT-Flex with relative ease, you should take it. While learning a new test format adds another layer to your test prep, it's better not to derail your future plans if at all possible.
However, if you are currently struggling, you may wish to wait a few months, practice with the online format, and take a later test date. You can also contact LSAC to see what accommodations they can help you make.
If you won't need your scores for this year's admissions cycle, honestly, we recommend evaluating both your mental state and how the current pandemic has affected your test prep. Do you have a family at home? Will you actually be able to have the space to focus? If you need more time — whether to take an in-person test at some future date or to take the LSAT-Flex if it's available then — then consider that.
Will law schools accept my LSAT-Flex scores? Will law schools consider my LSAT-Flex score to be equal to an in-person LSAT score?
Yes, schools are accepting these scores (not just because all 2021 LSAT scores will be Flex scores!). In general, we've seen schools be very understanding about current circumstances – everybody is affected right now – and it's extremely unlikely law schools would want to rule out thousands of great candidates who were unable to take the in-person exam through no fault of their own!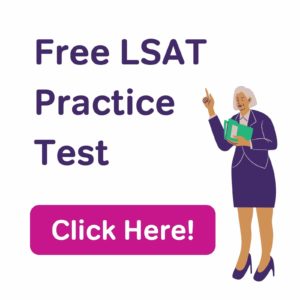 Similarly, there is an incredibly high likelihood that schools will consider these to be equal to in-person LSAT scores. However, if you are concerned, contact the admissions offices at individual schools where you're applying. Try to do so by email, when possible, and plan on waiting a few days for a reply—almost everyone's working remotely right now.
What are my options if I don't want to take the LSAT-Flex?
All 2021 LSATs are LSAT-Flexes, so if you need to take it for this year's admissions cycle, the best option is to seek out everything you need to take LSAT-Flex in a supportive environment. This could mean contacting the test-maker to see what accommodations they can help you arrange, or it may mean spending a few hours familiarizing yourself with the software.
I heard I can also take the GRE at home right now; is that an option for me?
Yes, it is—if the law schools you're applying to accept the GRE. Check with them before you make a decision.
The at-home GRE is also being offered via ProctorU, and has similar constraints to LSAT-Flex.
Where can I find out more from LSAC about LSAT-Flex?
LSAC has an FAQ page here: Introducing the LSAT-Flex.
A Final Note
LSAC will continue adding details and more information about LSAT-Flex as they organize the many moving pieces this test format requires. Check back for updates! In the meantime, stay safe and well.