Editor's note: This post was last updated on July 7, 2020. While this post may have some useful information regarding SAT testing during the COVID-19 crisis, please check out our live COVID-19 updates post for the latest information. You can also check out the official College Board SAT test center closures list.
Due to coronavirus concerns, the College Board (SAT test-maker) has cancelled several tests. These include the May 2, 2020 test and March makeup exams. The latest cancellation is the June 6, 2020 exam. Is the SAT cancelled on your date? When will you be able to take the exam? In this post, we'll take a look at all of the information coming out about SAT cancellations due to COVID-19.
When Will the SAT Be Available Again?
The important question for most high school students is not "Is the SAT cancelled?"—it's "Is my SAT cancelled?" And the answer to that depends on your scheduled SAT test date.
The College Board (the test-maker) has cancelled both the general SAT and SAT subject tests for May and June 2020. They are not making firm commitments about when they will resume testing. However, they have noted on their website that, depending on public health and safety, they will offer SATs every month beginning in August. They recently announced that they will be adding a test date on September 26, 2020. They have also floated the possibility of adding an additional test date in January 2021, depending on demand.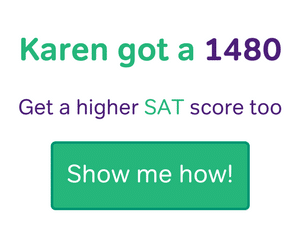 As of June 10, 2020, SAT registration for fall test dates is now open to all students.
Furthermore, the College Board is planning to accommodate way more students than usual by expanding their testing sites. These additional SAT testing opportunities will include new locations. Check their website over the coming weeks to see where they'll be offering these autumn exams. If there is enough demand, an additional January 2021 test date may also be added.
Is a Digital SAT Possible?
A digital SAT is absolutely possible–though unlikely. But the test-maker certainly has the capability. In fact, the College Board has begun to offer Advanced Placement (AP) tests online for the spring of 2020.
At this point, the College Board's official statement is that they will only offer a digital SAT in fall 2020 "in the unlikely event that schools do not reopen this fall." In other words, unless we see widespread school closures across school districts nationally, it's unlikely that a remote version of the SAT will happen.
Based on the AP exams they're currently developing, the test-maker would provide a variety of options for students without computer access or internet to ensure fairness. Any digital version of the test would also likely include many safety measures to prevent cheating.
But is the SAT cancelled for the fall right now? It's not—and depending on public health concerns, it may not be. So digital tests are only a possibility at this point.
Why Hasn't the College Board Offered More Makeup Exam Options Yet?
The people at the College Board, more than anyone, understand that taking the SAT is vital to high schoolers applying to colleges. However, they need to prioritize the safety of students above all else. From a public health standpoint, offering in-person exams is dangerous right now. And while it's way better for student safety, developing a digital exam takes a lot of time.
Given the timing of college applications, many high school seniors entering college this fall will have taken the exam by spring 2020 already. Meanwhile, high school juniors have the option of taking the exam this coming fall or winter without jeopardizing their college acceptances. Is the SAT cancelled for this fall? It hasn't been—and likely won't be, unless public health demands it.
However, there are students who fall outside of these situations, particularly seniors applying to colleges with rolling admissions or who want to use SAT scores instead of placement exams for college credit. If this is the case for you, get in touch with the college admissions offices as soon as possible (email's best since most officers will be working remotely). Schools definitely know what's going on right now, and many have gone test-optional or test-flexible in an effort to accommodate applicants. Check in with them to see what changes they've made regarding college admissions tests.
No matter what your situation, it is highly unlikely that colleges will hold lower test scores against you in the next few months. If you can take the SAT in the fall, plan on doing that. But if you can't, know that institutions are really trying to work with students right now and understand the tough situation you're in.
What About the PSAT?
Unfortunately, the College Board won't be offering the PSAT this spring. This applies to all PSATs—10 as well as 8/9.
Is the SAT Cancelled? A Final Note
Is the SAT cancelled for now? For the next few months, yes. However, this doesn't mean that you won't eventually be able to take it. Furthermore, it's important to remember that colleges will absolutely understand your situation. After all, the test is cancelled for everyone right now. For the moment, focus on staying safe and healthy—and working in a little SAT prep if you can. In the meantime, check back here for updates as the College Board releases them!