Want to get SAT extra time or other SAT accommodations? To see how to get extra time on the SAT and what other help is available for eligible test-takers, see the official Accommodations on College Board Exams web page, and read more below!
What kind of accommodations are available from the College Board?
SAT extra time is a big one that many Magoosh students ask about. But there's more to SAT test-taker assistance than that. The College Board offers many different accommodations for test-takers with disabilities, including:
Are there any College Board accommodations for students who aren't native English speakers?
Yes! The College Board wants to make sure their test is fair and truly measures the abilities of students from non-English language backgrounds. So English Language Learners (ELL) may qualify for accommodations from the College Board, separate from the disability assistance outlined above. See the States with SAT Contracts page for details on ELL accommodations. Since the beginning of 2017, ELL students can take an exam with:
Instructions in their choice of several languages
Word-to-word bilingual glossaries
Extended time (up to the time plus an additional half)
And, as Kim mentions in her post, applying for SAT accommodations is now easier than ever. But not simple per se. On that note…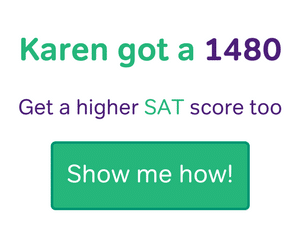 How do I get approved for SAT accommodations, such as SAT extra time?
When people ask me how to get extra time on the SAT, or how to get any accommodation, I always encourage them to check with their high school. Any accommodations approval request must be submitted to the College Board by your school or the school where you'll take the SAT, typically through Services for Students with Disabilities (SSD). Complete instructions on submitting an accommodations request can be found here: Requesting Accommodations.
In brief, you'll need to:
Contact your school's SSD Coordinator. Learn more about Getting Access to SSD Online.
Have a parent or guardian sign the Parent Consent Form and then give it to the school's SSD Coordinator or a school counselor. Students who are 18 years old or older sign their own form.

For additional info about the documentation needed to get you SAT extra time or other SAT accommodations, check out this College Board web page: Providing Documentation Overview

The SSD Coordinator submits a request for accommodations using the College Board's SSD Online service. See Submitting Requests Online for details. If the student is including the same accommodations used in a current Individualized Education Program (IEP), 504 Plan, or other school-based plan that meets College Board's criteria, additional information might not be needed. To learn more about automatic approval, go to FAQs.
For additional information about eligibility, check out: Who is Eligible? To find out more about what happens after you've been found eligible for SAT accommodations, check out: After Approval Overview.
What else should I know about accommodations on the SAT?
The decision on SAT accommodations may take up to seven weeks, so plan ahead! College Board decision and eligibility letters also include your eligibility code, which is needed for SAT registration.
Don't forget that evaluators (e.g., a doctor) need to provide thorough evidence of the disability, so that Services for Students with Disabilities can give a complete application for SAT accommodations to the College Board. You can also share the College Board's Evaluator Tips with the doctor who is providing documentation.
Apply for accommodations during your first year of high school, if possible. If found eligible for SAT accommodations, you can use them throughout high school, and don't need to reapply for each College Board exam you take.
If you transfer schools, tell your new counselor or SSD Coordinator about your approved SAT accommodations. You'll have to provide your SSD Eligibility Code.
Bring your Eligibility Letter to every exam.
How to use Magoosh to simulate SAT accommodations
You can add extra time to your practice tests on Magoosh, simulating the SAT extra time you may receive from the College Board. First go to the Account tab on the upper right and choose Profile:
Then select the green Edit Account Information button on the bottom left:
And then select the time change you want:
NOTE: Special thanks to Matt Slayton in Magoosh Student Help for doing the initial research and assisting with the writing.