You might think that signing up for the SAT is a simple matter. Just choose from a bunch of SAT test dates, book a spot, and take the test.
But did you know this? The SAT test date you pick can have a major impact on your score.
In this post, we'll give you up-to-date information on both international and U.S. SAT test dates and score release dates for the 2021-2022 school year. Plus we'll give you a guide to your best test date, answer your most pressing SAT test date FAQs, and explain how your choice of test date can influence your test score.
Ready? Let's go!
SAT Test Dates: Table of Contents
2021-2022 SAT Test Dates (U.S.)
2021-2022 SAT Test Dates (International)
SAT Test Dates: A Visual Aid
A Guide to Finding Your Best SAT Test Date
SAT Test Date FAQs
2021-2022 SAT Test Dates** (U.S.)
College Board announced that the SAT essay would be discontinued after June 2021. Some exceptions may apply to states that require SAT essay. See our SAT test updates to learn more!
| SAT Test Date | Registration Deadline | Late Registration Deadline* | SAT Scores Release Date |
| --- | --- | --- | --- |
| August 28, 2021 | July 30, 2021 | Aug 18, 2021 | September 10, 2021 |
| October 2, 2021 | September 3, 2021 | September 21, 2021 | October 15, 2021 |
| November 6, 2021 | October 8, 2021 | October 26, 2021 | November 19, 2021 |
| December 4, 2021 | November 4, 2021 | November 23, 2021 | December 17, 2021 |
| March 12, 2022 | February 11, 2022 | March 1, 2022 | March 25, 2022 |
| May 7, 2022 | April 8, 2022 | April 26, 2022 | May 20, 2022 |
| June 4, 2022 | May 5, 2022 | May 25, 2022 | July 13, 2022 |
*If you mail in your late registration (rather than register online or by phone), the deadline is a week earlier.
**The SAT testing, registration, and score release dates in the chart above are estimates based on our analysis of the patterns of previous testing years.

2021-2022 SAT Test Dates (International)
| International SAT Test Date | Registration Deadline | SAT Score Release Date |
| --- | --- | --- |
| October 2, 2021 | September 3, 2021 | October 15-18, 2021 |
| December 4, 2021 | November 4, 2021 | December 17-20, 2021 |
| March 12, 2022 | February 11, 2022 | March 25-28, 2022 |
| May 7, 2022 | April 8, 2022 | May 20-23, 2022 |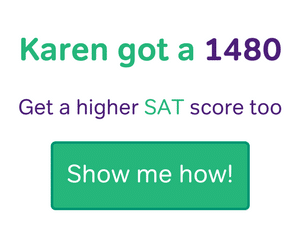 2022 PSAT test dates
These are the test dates for the PSAT/NMSQT and PSAT 10 test in 2022:

| PSAT Event | Date |
| --- | --- |
| Regular Test Day | Wednesday, October 12, 2022 |
| Saturday Test Day | Saturday, October 15, 2022 |
| Alternate Test day | Tuesday, October 25, 2022 |
| Online scores available | Dec 5-6 (date varies by state) |

SAT Test Dates: A Visual Aid
Need a handy, visual reminder of upcoming SAT test dates for your kitchen fridge, office bulletin board, school hallways, whatever? We've got you covered on that as well. Print out and share our Upcoming SAT Test Dates Infographic PDF!
Click the image to open and print the SAT Test Dates PDF.

A Guide to Finding Your Best SAT Test Date
The above are just a bunch of dates. They're important, but really this post is all about you and when your best date is. Here, we have a bunch of FAQs about SAT test dates. But if for some reason we still don't have you covered, you know the drill: leave a comment below and we'll get back to you!
How should I choose my SAT test date?
Here are the three big things you want to consider:
1. What month is my schedule the least full?
You want one month of solid SAT prep. If that's simply not possible, then commit yourself to at least two weeks of, at minimum, 90 minutes a day SAT prepping. If you play a sport and you know you have many meets/games, you might consider choosing another SAT test date. Are you taking a long vacation during summer break? Maybe the August test date isn't right for you. Finding a time when you can commit to an SAT study schedule is most important.
2. When are the application deadlines for the schools I'm looking to apply to?
The first question you need to ask yourself is "When do SAT scores come out?" Make sure your score release dates leave you a significant chunk of time before your college application deadlines. Give yourself room for a retake before applications are due. Planning to take the test just once is not strategizing; it's gambling.
3. Near the test date, are there any other important tests that I have to take, whether subject tests, AP tests, or midterms/finals?
Maybe it's the dead of winter, you aren't leaving the country, and the only extracurricular activity you plan on is drinking hot chocolate and Netflix binging. But if you have another huge test coming up, don't double book with the SAT, unless the following months will be even more busy and/or you are trying to meet an application deadline.
Which SAT test date should I take for acceptance into top universities?
The Ivy League
The Ivies have January 1 as their regular decision deadline, generally speaking, and early action or early decision deadlines on November 1. This means you can take the SAT as late as October for early decision/action (although it's better if you take it earlier) and as late as November SAT for regular decision. For more information on why Ivy League schools coordinate their timing, check out this page from Cornell.
University of California System
Here's the thing: the deadline is November 30th, which means you can technically take the SAT the first week of November. Scores will be out three weeks later and you can sneak them in just in time—but if those scores take longer to arrive, watch out! October's your better bet.
But that shouldn't be your only strategy.
If you haven't already finished your SAT testing Junior year, sign up for both the October test and the November test. Then, if you do well on the October test (you'll find out towards the end of October), you might still be able to cancel your November test date. If not, you can go to the November test with a cushion, knowing that even if you don't do well you can just use your October scores.
And if you don't do well on the October test, you at least have the November test to do your best.
Which test date should I take for Early Action? Early Decision? Regular Decision? Rolling Admissions?
The answer all depends on the colleges you are looking to get into. So do your homework: find out the deadlines for each and then give yourself a two-month cushion. That way you can retake the test if need be.
In general…
Early Decision and Early Action deadlines tend to be between November 1st and December 15th.
Regular admissions deadlines tend to be between January 1st and February 15th, and rolling admissions deadlines at any time.
If possible, it's always advisable to apply as early as you can. Again, check with the colleges you are interested in, just in case their deadlines are slightly different from the ones listed above.
But remember: there's no more January test! You'll have to have your ducks in a row well before then.
What is the earliest test day I should even consider taking the SAT?
There was this show back in the early 90's—Doogie Howser, starring Neil Patrick Harris—about this super whiz kid who gets a perfect score on his SAT and then goes on to become a doctor at age 12. Most of us are not Doogie Howser, and we recommend against taking the SAT in the 5th grade. In fact, even by freshman year most students haven't taken the classes that would adequately prepare them for the SAT. After all, how many freshmen have been in math classes dealing with higher-level polynomials, or English classes in which they've read any of the Bronte sisters?
But if you have taken advanced classes (Algebra 2, English Honors, or are simply an incorrigible bookworm) and wouldn't mind seeing just how well you can do on the SAT, taking the SAT as a sophomore might not be a bad idea. But you should wait to take the PSAT first. That score will give you a good idea of how you'd do on the actual SAT. If your score is near the top 10%—you might also want to take one of the full-length College Board practice tests—then perhaps getting the SAT out of the way isn't a bad idea.
What is the BEST SAT test date?
The answer to this question depends, really, on the answer to all of the other questions here. Or, as I've said throughout the post: it all depends on you.
The best SAT date will depend on whatever time you will be able to commit to prepping seriously for at least one month straight. It will be well in time before school deadlines, so that you can retake the test, if necessary. It will likely NOT be when you have other tests such as finals, APs or SAT subject tests (in our experience, June is the month when students tend to score lower).
Since ACT test dates typically fall on different months than SAT dates, you can study for both the SAT and ACT back to back–given you have enough bandwidth to prep for two months straight. However, you can also streamline your studying by converting ACT and SAT practice test scores to see which you're doing better on!

How Can My SAT Test Dates Choice Influence My Score?
I'm not talking about differences in difficulty levels of different tests (there is a technique called "equating", which balances out any differences between SATs). Instead, I'm talking about picking an SAT test date that is best given your situation—the prior commitments you have in your life, the amount of time you'll be able to prep, and that "sweet spot", when all that hard work comes together on the SAT Saturday morning when you're well rested and ready to do your best.

SAT Test Date FAQs
When do SAT scores come out?
Traditionally, the answer has been about 2.5 weeks after your SAT test date. With the debut of the revised test in 2016, things changed. For the March 2016 test, scores weren't out until May 10th, over two months after the test debuted.
Going forward, we are not going to have to wait that long—though students will still have to wait around five weeks after taking the test to get their scores in 2022.
Only time will tell whether students will eventually get their scores back sooner—which would be particularly crucial for students taking the SAT close to the college deadlines.
How many SAT test dates should I plan for?
This is a terribly difficult question to answer because it depends on a few variables:
The school itself. Some schools don't mind if you go into SAT junkie mode, taking 10 tests. They only want your best scores. Others—understandably—are wary of such desperation, and might be wondering why you aren't doing much else with your time besides SAT prep.
On the other side of the equation, there are some who believe that taking test more than twice is a mortal sin. The reality is most schools won't mind if you take the test as many as four times, as long as those times are sufficiently spaced out and there is general improvement.
How early should I retake the SAT?
With all that said, it doesn't mean you should plan on four test dates! You should, though, plan on at least two, giving yourself a few months break in between. The reasoning here is that SAT test taking is a skill that you'll hone with practice. Taking a month or two off and then prepping for another month before the retake will ensure that those skills don't become too rusty. (See: How Many Times Should a Student Take the SAT?)
If things don't go well on the SAT retake, reassess what's going on. Did you not have enough time to prep? Were you using a system that isn't working for you? (If studying online alone isn't cutting it, you might want a tutor.) Do you have test anxiety? (If so, check out our advice for handling SAT test anxiety.)
If you can justify retaking the test again in a few months, then by all means do so. But if you are unsure about whether you should retake the SAT, or if you are still a junior, wait. Allow yourself time away from the test. Granted, coming back to it six months later will mean you are a little rusty. But give yourself six weeks to get up to speed. You might notice that your brain has become more adept at the test and you are able to score higher than during your initial forays.
What do I need to know about SAT test dates and locations?
Make sure to register for the SAT as early as possible. When you go to the College Board site, you'll be allowed to choose from a few locations, depending on your area. Choose the location that is close to you, has convenient parking, and you can get to easily without having to depend on someone to get you there on test day.
What about this new August SAT test date I keep hearing about? Who should take the summer SAT?
Many students spend the summers taking SAT cram courses. Sure, this might be a masochistic way to spend those warm, idle months. But if you are one of these plucky souls, then you stand to benefit from the new August SAT test date, which debuted in 2017.
Even if you study on your own, you, too, should jump all over this test date. The logic is your SAT skills will start to grow slack as soon as September starts and you are immersed in the daily grind of a new school year. I've seen students who were at the 1400 mark (on the old test) in August not sign up for SAT class September extensions. More often than not, their scores drop quite a bit. Now, however, you can take the SAT when you are at the top of your game!
What happens if my SAT test date is postponed?
This is rare. But should it happen, College Board should typically give you the next available date. Or, as in the case of February 2016, if a snowstorm or other event closes a bunch of testing centers, the College Board may offer a makeup SAT test date. If it doesn't, don't just sign up for the next date. Make sure that it fits in with your schedule.
What happens if I have to reschedule my SAT test date?
You'll have to pay $28. But if you have a very good reason for rescheduling the SAT, then try not to make that fee the final judge.
I'm an international student. What do I need to know about international SAT test dates?
The international test dates are the same as the standard test dates outlined above. If you've heard otherwise, then google [home country][SAT test dates]. But to the best of our knowledge, this shouldn't be the case.
For SAT subject tests the picture is a little different. See the official College Board international SAT Subject Test charts for which subject tests are offered when for international students.
How is the SAT used in India?
There are a number of SAT test centers located in India that administer the official College Board SAT test. You may choose to take the SAT test in India if you are planning to study abroad in the U.S. or Canada. Additionally, some Indian institutions such as NITs and DTUs look at SAT test scores as part of their admissions decision.

Whew! Great job for sticking with us! If you have more questions about SAT test dates, let us know in the comments. And if you're all fired up and ready to start prepping for your best SAT test date, well, we can help with online Magoosh SAT Prep.