Editor's note: This post has been last updated on April 16, 2020. While this post may have some useful information regarding SAT testing during the COVID-19 crisis, please check out our live COVID-19 updates post for the latest information.
We at Magoosh know this is a challenging time for everyone, and right now our #1 concern is that you are safe and healthy! We also want to help you navigate SAT cancellations and anticipate what to do next.
Recently, May 2 and June 6 SAT testing dates were cancelled. This was to comply with new rules about social distancing in an effort stop the spread of Covid-19. While this may cause some inconveniences and delays, it's for your protection and the protection of the community at large.
So what will this mean for you? Let's take a look at the next potential testing dates as well as some advice for staying on track with your SAT prep and college application process.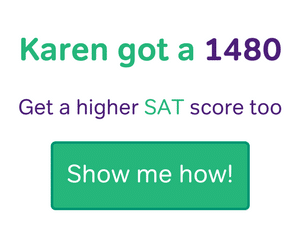 Key Information About SAT Cancellations
You must reschedule your SAT testing date yourself. You won't automatically rescheduled for a later testing date.
There are no fees to reschedule.
Colleges are aware that SAT test dates are delayed and many are extending their deadlines as well. If you are a current high school senior in the process of deciding on and committing to a college, please be in touch with each of your colleges directly to keep them updated and to learn more about modifications to their application processes.
Next SAT Test Dates
So when will you actually take the SAT? Here's what we know as of now:
The College Board has announced additional test dates. The next SAT testing date is August 29 for students in the United States and internationally. Unless we are told otherwise by the College Board, we are moving forward with the expectation that this testing date is still happening.
Magoosh's live updates about Covid-19 provide important information about how Covid-19 is impacting testing. Please check back frequently!
Staying on Track: How to Study for the SAT in These Times
It can be hard to get back into the swing of things if your schedule has been disrupted. Here are some tips for finding your rhythm again and moving forward with the SAT and college prep process.
Take breaks
Your brain might be a little scrambled right now and that's to be expected! Give yourself the necessary time to mentally gear up for test prep again. Burnout is real and you'll do better on the SAT if you avoid it. It's a-okay to take a break before jumping back into an SAT study schedule and to take breaks during your study sessions.
Create and stick to a daily routine
Most of us are working on creating new routines and habits right now, which can take some time to adjust to. You're probably not able to go to the gym or your favorite cafe and you might be on a major budget if your job was impacted.
So it's really important to nurture your physical, emotional, and social health right now. Here are some tips for doing so:
Keep consistent bedtimes and wake up times.
Eat a healthy breakfast and eat meals at consistent times.
Get a little exercise (for example, do a YouTube workout video or go for a walk at least 6 feet away from other people).
Set timers for test prep and other responsibilities (like homework, if you're still in class) and take breaks regularly.
Spend some time engaging in an activity that you enjoy or that relaxes you (e.g. journaling, meditating, or listening to music.)
Take breaks from reading or watching the news, even while you're staying informed.
Reach out to friends and loved ones frequently via phone, video chat, and/or social media.
Click here for more tips on reducing student stress, such as how to add variety to quarantine life and which foods are scientifically linked to increased happiness.
Get back to your SAT prep by getting in the right mindset
First, embrace the mindset that the SAT is still happening. College is still happening. Get prepared and excited to move forward, despite these weird change-ups and delays.
Next, be gentle with yourself if you've lost your momentum. Ease into studying for the ACT slowly and for small chunks of time. For example, if you normally study for an hour at a time, try 20 minutes. If and when you're able to sustain that focus, increase these blocks of study time.
Above all, know that everyone is distracted right now. Don't beat yourself up if you're struggling to persevere right now.
Use these study resources
Great practice tools will help keep you stay on track without getting overloaded. Check out some of our favorite resources:
Best of luck, stay healthy, and know we are here to help you address any questions or concerns!