Here's a guest post from our friends at ABA English to help you write cover letters. 🙂 

Looking for a job is something all of us do at some stage in our lives, be it in our own country or abroad.
When looking for work, it is always important to add information about your experience. Some employers may require more information than what you have on your CV. If that is the case you will probably have to write a cover letter.
A cover letter goes into more detail about your work experience, studies, and career objectives, and it will help provide your employer with a better idea of who you are and what you are qualified to do.
Let's take a look at some helpful tips on how to write a cover letter.
Header
Normally a cover letter needs a header of some sort. This will include both you and your employer's details. Your employer's details should be under your details along the top corner of the page, including (name, address, phone number, email address) and then the date.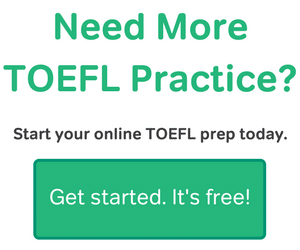 If you are sending your information in an email, write your personal contact details and relevant information at the end of the mail, after your signature.
Salutation
It's important to begin your cover letter with a salutation. The most commonly used is "Dear Mr/Mrs/Ms and their surname". If you do not know who the employer is you may write "Dear Hiring Manager." 

Introduction paragraph
In the first paragraph start by explaining what position or job you are applying for. You can start by saying "I am writing to apply for the job advertised in…" or  "I am writing to apply for the job as…" This paragraph only needs to be a few lines long as you are simply stating your purpose for applying for the job.

Main body
In this paragraph you should start by giving a summary of your experience and skills. These should match the job description. Go into some detail about your studies too and how they may be suited to the position. Give an explanation as to why you are interested in the job and why you are a suitable candidate for the position. It is important not to mirror your CV word by word, but try to expand on your experience.
Ask yourself these questions before you write the cover letter:
Why are you interested in the job?

What can you realistically offer your employer in terms of skills?

Are you qualified?
Closing paragraph
In closing you should restate your interest in the job and how your experience may be suitable (in a summary using different words). Specify whether you will contact the Hiring Manager in the next few weeks. Indicate whether you have attached or sent in any relevant documents or certificates along with your CV and cover letter. Thank the person for their time and consideration.
Here are some helpful sentences:
I thank you for your time and consideration

I look forward to hearing from you at your earliest convenience, should I be considered

I look forward to hearing from you
Ending
End your letter in a polite manner "sincerely" or "faithfully" or "regards", followed by your signature and your printed name underneath. If it is an email then simply type your full name followed by your contact details.

Tips*
Try not to use "I" too much in your writing as it may get repetitive.

Make sure to go over your cover letter before you send it. You don't want to send a letter full of mistakes.

Don't write too much. A page is more than enough to cover all of your relevant experience.

Don't repeat yourself too much.

When possible, address the employer by name and title.

Use a formal manner of writing, avoid contractions and informal ways of writing.
****
Author Bio: This post was written by Brandon, a teacher from ABA English. ABA English–the American & British Academy–is an online academy specializing in teaching English with a unique learning methodology based on the principles of natural learning methods. ABA English teaches you English through short films that take place in real-life situations with 144 free video classes. Go to ABA English and start improving your English with your free 144 video classes.
Most Popular Resources