When you're thinking about applying to law school, there are a lot of pieces to line up for your application! Law school requirements include an undergraduate GPA, LSAT score, personal statement, letters of recommendations, and a resume (though your GPA and LSAT scores are the most important).
However, while the basic law school requirements for admissions are similar at all accredited schools, not all of them are created equal. What does that mean for you and your application process? Take a look!
Law School Requirements
1. Undergraduate GPA
Your undergrad GPA is one of the two most important factors that law school admissions committees look at when picking next year's 1L class. So what exactly are they looking for from your official transcripts in the admissions process? An undergraduate grade point average above 3.0 is a good goal.
And no, you don't have to be a political science or economics major to be accepted! Any undergraduate degree/bachelor's degree (BA, BS, BFA…) is all right for law school acceptance, but some coursework in particular may be helpful to pre-law undergrads. Here's a helpful discussion of pre-law courses to take in college!
Finally, you'll submit your GPA through the Law School Admission Council (LSAC, the LSAT-test maker and organization through which you'll send your apps to law schools). They may calculate the GPA slightly differently than your undergrad institution did, so be prepared by using this LSAC CAS GPA calculator to see how your grades translate onto the Credential Assembly Service scale.
2. LSAT Scores
Yup, Law School Admissions Test (LSAT) scores are the second most important part of your law school applications. Top schools require top scores.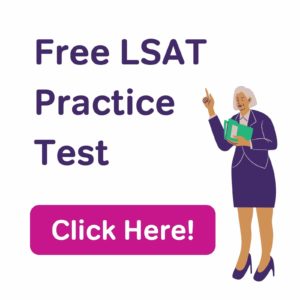 So what does this look like? It depends on your goals. If you're just aiming for any law school, a 150 may be sufficient. A 160 puts you at or above the average for 80% of United States law schools, while a 170 puts you in the running for those extremely elite spots (think: Yale, Stanford, Harvard Law School).
3. Personal Statement
Arguably less important than the first two law school requirements, your personal statement will, more than anything else, give law schools a reason to disqualify you. If there are a bunch of typos and grammatical errors, you can kiss your admission goodbye. You also want to avoid sounding cliché about why you want to attend law school.
In short, your personal statement, if you put some time into it, will keep you from getting disqualified, and could push you above some other potential applicants with similar test scores and GPAs. The benefit of the personal statement is particularly true if you have an unusual or uniquely compelling story about why you want to attend law school.
With that caveat in mind, take a look at some examples of law school personal statements. Then, head on over to learn how to format your personal statement and what you should know about personal statements if you are from an underrepresented minority group.
4. Recommendations
Your letters of recommendation are one law school requirement that will really mean something if they come from someone connected to the law school you want to apply to.
Otherwise, the reality is that everyone who's applying to law school likely has letters from professors outlining similar strengths to what you have in yours. The best way to overcome this, other than your GPA and test scores, is to have a very well-known professor or attorney write one for you.
With that said, not everybody knows celebrity faculty members and lawyers, of course. If that's the case, any recommender who knows you well and can speak to your unique points is the best choice.
5. Work Experience (Resume)
Admission committees want to know what your real-world, outside-the-classroom work experience has been, as well, as part of law school requirements for admission. If you're applying straight from college, don't despair: work on crafting a strong resume based on any jobs (even part-time or summer), internships, and other work experiences you've had. Your campus career services department may be able to help you with this.
If you've been out of school for a year or more, this will take on slightly more weight. If you have an unusual career path for a potential lawyer, this may be something you want to address in your personal statement, explaining why you're now choosing to pursue the law. Otherwise, a summary of your work qualifications, just as you'd present when applying for a job, should be sufficient.
In either case, the resume shouldn't be a stressor. It's just a way for law schools to see another side of you beyond the numbers!
Optional Law School Application Essay
A number of law schools give you the opportunity to include a second essay (in some cases, even a third essay) along with your law school application materials. Some law schools' optional essay is the "diversity statement," which gives you the chance to explain how your background and experiences would contribute to the incoming class's overall diversity. Other law schools could ask about your interest in attending that particular school, or your career goals for law.
In general, we encourage you to write the optional essay for the very reason that it is optional. After all, you can count on some students not following through on providing these additional writing samples. If you do, you can help yourself stand out in comparison. Writing a second essay also gives an admissions committee more context to your candidacy. Without this additional piece, your personal statement would stand as the only piece of your application that shows your voice – in other words, how you think, talk, and write. The optional essay provides supplementary information about you and helps round out your interests, hobbies, and experiences. Why would you let the opportunity to show admissions officers that you'd be an engaging, interesting addition to their campus fall to the wayside?
The optional essay can also show that you're serious about attending a particular law school. If a law school gives you space to discuss why their program is the best match for your career and you choose not to use that space, admissions officers may perceive someone who does provide an explanation as the more serious, interested candidate.
Optional: Law School Addendum
This isn't part of law school requirements, but it is a great opportunity for some candidates to make their cases for admission stronger. Law schools offer candidates the opportunity to provide an addendum, or addenda, if additional information or explanation can help shed greater light on their academic abilities. This is your chance to elaborate on any challenges that you've faced during your time in college or while studying for the LSAT. Since law schools don't require an addendum, it's up to you to decide whether your situation warrants further explanation.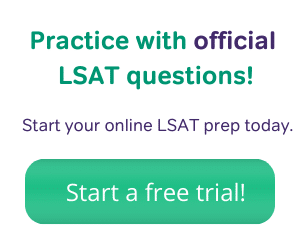 If any part of your application will raise red flags for an admissions officer, you may want to consider this. For example, you might have needed to withdraw from college for a year or more, and law schools will likely want to know why. When things start affecting your grades or test scores, they're important for law school admissions officers to know about. However, make sure you have legitimate reasons to back up your academic issues – not scoring well on the LSAT because you left the house in a hurry doesn't count!
Now, an addendum doesn't perfectly square away issues with your grades or LSAT, but it can help clear some doubts and present a strong case for why specific weaknesses in your application don't reflect your true potential as a law student.
A Final Word on Law School Requirements
Law school requirements can seem overwhelming at first. But take them piece-by-piece, start early, and ensure you do a thorough job on each of them (get that LSAT score up, secure the best recommenders you can)—this will help you put your best foot forward on law school applications!
And once you have the law school requirements all wrapped up? Time to start thinking about the future beyond your legal studies and what it will be like to practice law as part of the legal profession! Check out our resources on law career advice and taking the bar examination.