PSAT scores can qualify students to enter into the National Merit Scholarship contest, but what is the National Merit Scholarship and is it worth trying for?
What Is the National Merit Scholarship?
The National Merit Scholarship is a one-time scholarship based on academic achievement and exam scores. The PSAT serves as the qualifying test for a National Merit Scholarship. All National Merit finalists receive a scholarship of $2,500.
National Merit Finalists then go on to "win" through applications to school-financed awards and scholarships funded by companies. These can vary from a one-time award of a few thousand dollars to significant amounts of money over four years.
What Is a Good PSAT Score for a National Merit Scholarship?
The National Merit Scholarship Corporation (NMSC) has a selection process that's based on score percentiles rather than a particular "good" PSAT score. First, the National Merit Scholarship Corporation selects the 50,000 students who have the highest PSAT scores among all applicants nationwide. (There are around 1.5 million applicants each year.) Then, the NMSC chooses 16,000 semifinalists. And these semifinalists are selected from individual states, based on state-level PSAT averages. Finalists and winners are selected from these state-level pools.
So obviously, it's hard to tell what exact PSAT score is "good" within the Merit Scholarship contest. Fortunately, there are some ways to estimate the cutoff range for a good score, using prior and current PSAT score data.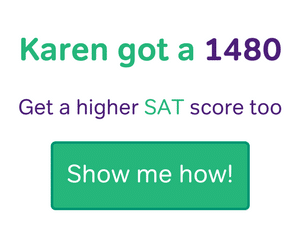 Compass Prep provides a good chart of National Merit Scholarship semifinalist cutof estimations, with figures for each individual state. Based on this data, good PSAT scores for the classes of 2018 and 2019 range somewhere between 214 and 223 in most states (on the PSAT scale of 228; corresponds to PSAT scores of around 1420 and 1480).
The best way to make sure you're in contention? Practice for the PSAT! It's a standardized test, and you can prep for it just like you can for the SAT.



The National Merit Scholarship Program
To answer the first question, the National Merit Scholarship is a grant foundation that gives financial aid to students with demonstrated academic excellence. The sponsor of the Scholarship is the appropriately-named National Merit Scholarship Corporation, which was founded in 1955.
Since the founding of the National Merit Scholarship, the number of educational grants given out has increased steadily. The NMS Corporation gave scholarships to 10,600 student recipients in 2005, compared to just 565 recipients in 1956, the initial award year of the program.
The National Merit Scholarship gives recognition to high achieving students at three levels: commended student, semifinalist, finalist and winner.
On average, 50,000 of the some 1.5 million Merit Scholarship applicants receive commendation from the National Merit Scholarship Corporation. Of these 50,000 formally recognized students, 34,000 merely receive official letters of commendation and no award. The remaining 16,000 move forward in the application process and are given semifinalist status. From there, the bottom 1,000 semifinalists are eliminated and 15,000 finalists are named. All finalists receive a one-time scholarship payment of $2,500.
National Merit Finalists
Finalists are then eligible to become winners by applying for special school-financed awards and corporate-funded scholarships. These additional awards offered through the NMSC's academic and business partners vary greatly. Some NMSC partner grants offer just a few thousand more dollars than the initial $2,500 scholarship. Other special awards can be extremely generous, giving substantial four-year renewable funding to carry students through their degree paths.
To answer the second question posed at the beginning of this blog post, the National Merit Scholarship is almost certainly worth trying for. To apply, students need to take the PSAT in their junior year of college. This is a good, affordable ($15 registration fee) warmup exercise for the SAT, even if the student doesn't ultimately win the Scholarship. Applicants also need to write an application essay and get recommendations from faculty at their high schools. This is also good practice for college prep, since many university application processes require similar entrance essays and academic letters of reference.
Additionally, the value of a Merit Scholarship extends well beyond the dollar amounts given out. Even a letter of commendation looks impressive to university admission offices, and both finalists and semifinalists are prized by universities. In fact, many universities proudly publish statistics on how many NMSC-recognized students they have on campus.