Welcome to the Magoosh SAT diagnostic test!
What's an SAT Diagnostic Test, and Why Should I Take One?
A diagnostic test is a test that one takes without any preparation to see where they stand on the material to be tested. If you're thinking of taking the SAT sometime in the future, you should definitely take an SAT diagnostic test if you haven't already.
Even if you are an excellent test taker, an SAT diagnostic test can either give you some peace of mind about your test taking abilities, or reveal potential weaknesses that you might not have realized. For most students, some sort of SAT diagnostic test is absolutely necessary for setting the foundation for your SAT preparation, particularly in knowing which areas are your strengths and weaknesses.
On this SAT diagnostic test, you'll find 30 questions, 10 in each category: English, Writing, and Math. Instructions for each prompt will appear above the question.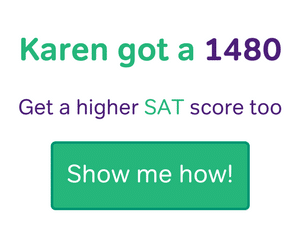 While the quiz won't act as an SAT score predictor, it will tell you how strong your preparation has been and how to get your score where you want it to be.
The absolute BEST way to measure how prepared you are for the SAT is to take a timed, full-length practice test and see how well you score under test-like conditions. But, since you probably don't have 3-4 hours to spare right this minute, let's start with a 30-question quiz.
Ready to take the SAT diagnostic test? Let's go!
Magoosh's SAT Diagnostic Test
Quiz Starts Here:
This quiz has one page for each SAT section (3 total): Writing and Language ("English"), Math, and Reading.
This quiz will take about 30-60 minutes to complete, so grab some scratch paper and a calculator, and do your best!