The New SAT has returned to a top score of 1600, which means the Evidence-based Reading and Writing section and Math sections are each worth up to 800 points. The Reading and Writing section, however, is actually made up of two parts: one focusing on reading comprehension and the other on grammar and style conventions. In order to achieve an 800 on the Reading and Writing section, you'll have to master both of these parts.
Sounds impossible? Not with the right approach. Let's take a look at some ways to reach that perfect score on the Reading.
Master SAT Reading basics.
First off, make sure you understand the structure and requirements of the Reading section. Definitely check out the College Board's own run-down of the Reading section, but here are the basics: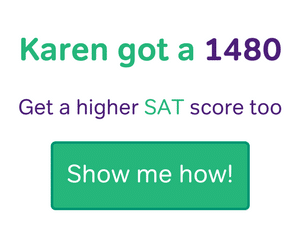 There will be multiple passages, including at least one pair of passages.

All the questions are multiple choice (with four options).

Vocabulary is tested in-context, meaning no fill-in-the-blank questions.

Some passages will be paired with graphs or charts that will come in handy on a couple of questions.
Get to know the new SAT questions.
Learn what types of questions the Reading section includes. The New SAT Reading will test you on three broad skills: Words in Context, Command of Evidence, and Analysis in History/Social Studies and Science. This means there will be some new question-types, including citing evidence questions. These might require you to learn a new approach than you've used for reading comprehension in the past. Being intimately familiar with every type of question on the Reading test can help you avoid making mistakes caused by approaching questions in the wrong way.
Pin down a strategy.
One of the best things you can do for yourself on test day is know exactly how you're going to approach the test. It's always stressful getting to your testing site on time and with all your materials, but once you get seated and start the test, stress is your enemy. Before the test, figure out how you best handle the passages. Do you like reading the whole thing and then tackling the questions? Maybe you like to skim the questions first so you know what you're looking for while you read. Some people like breaking the passages into chunks and answering questions on each chunk before moving to the next. Find your ideal strategy and stick to it. Knowing how you're going to approach the passages will minimize your worry and save some brain power for the questions themselves.
The devil is in the details.
Once you are really comfortable with the test structure and what types of questions you'll be facing, you might feel completely ready for the test. However, many students who have mastered all the points above find themselves marooned in the land of the 700s. Once you're there, the only thing standing between you and a perfect score can be one or two questions, which means it all comes down to the particular questions on the particular test you take and how careful you are.  Unfortunately, every test will be slightly different and you can never perfectly predict what the passages will be about or what words each question will use. You can, though, make sure you are super careful when reading both the questions and answers. Watch for the words EXCEPT or NOT, and make sure you know exactly why you're picking each answer.
Don't second-guess yourself
Finally, if you have any time left at the end of the Reading section, make sure you return to any questions that gave you trouble. However, don't change an answer unless you could explain to someone else exactly what part of the passage makes you think you should change it. Make sure the answer you chose makes sense to you, but don't sit there and talk yourself out of an answer without good reason.
You might have noticed that the first three points require practice. Lots of practice. I know, boooo, but you will thank yourself later when all you have to worry about on test day are the words themselves (and here's a great resource for some SAT Reading practice!). Confidence in yourself is one of the best tools you can bring to a test, and a perfect Reading score is achievable if you set yourself up for success and bring your A-game on test day. Happy testing!