As evidenced by the full-blown daylight at 8:30pm last night and the record temperatures in certain parts of the United States (we feel for you, Arizona!), summer has arrived. Welcome, old friend! As a perpetual student myself, I wish you months of relaxation, fun, and travel. As a test prep tutor, I feel it is my duty to remind you that summer is a PERFECT TIME to study for your upcoming SAT and/or ACT exam. And I'm here to help by offering you a beautiful list of the 10 best summer prep resources we have to offer.
The following ten posts regularly receive high traffic on the Magoosh High School Blog. I've organized them into three sections: SAT & ACT Resources, SAT Resources, and ACT Resources. Click the image corresponding to each post to check it out.
Happy Studying and Happy Summer!
SAT & ACT Resource
1. ACT to SAT Score Conversion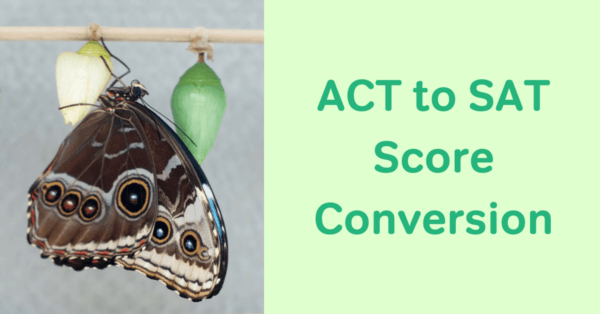 The SAT and ACT exams use different scoring systems, which makes comparing one score to the other unnecessarily complicated. This post can help make that process a whole lot easier.
SAT Summer Prep Resources
2. Full-Length SAT Practice Tests
This resource is worth its metaphorical weight in gold. It contains links to SAT practice tests that are FREE, official, and full-length. Learn to love this post, because if you aren't sitting down for regular timed tests, then you're not going to meet your full potential on the SAT. Oh yeah, I went there.
3. What's a Good SAT Score?
Out with the perfect 2400 and in with the perfect 1600! With the complete overhaul of the SAT exam came a complete change in the answer to the age old question: "Is my SAT score good enough?" Read to discover what this means for you.
4. SAT Essay Prompts
The SAT essay is no longer required, but that does not mean that you should skip it. This list of sample essay prompts will help you prepare for the new assessment.
5. Average SAT Scores
Let's aim to be better than average — at least on the SAT exam. But first, let's talk about what that really means.
ACT Summer Prep Resources
6. How to Score a Perfect Score on the New ACT Essay
This isn't your older sibling's ACT essay. The new ACT essay is a bit more complex, but this post will give you all the help you need to prepare.
7. ACT Raw Score Conversion Chart
Take a full-length ACT practice test and what do you get? A raw score. Use our handy chart to convert your raw score into a scaled score and find out how you performed on the ACT's 1 to 36 scale.
8. The Real ACT Prep Guide, 4th Edition AKA The Official ACT Guide 2016-2017
ACT finally came out with a new ACT prep book!! It's official, it's up to date, and we have some STRONG feelings about it. Read this before shelling out any money. Trust me.
9. Average ACT Score By State
Well done, Connecticut and Massachusetts. Your average composite ACT score is looking pretty good. Hawaii … you've got some work to do. See where your state ranks and what this means for your score.
10. Full-Length ACT Practice Tests
See "Full-Length SAT Practice Tests" (#2) above. This resource is better than any prep book on the market because it contains free, official practice tests to help you prep for the ACT. Set aside some time to do one of these a week, and you'll improve your score in no time.


That's all I have for you!
Let me know what you think of these resources by leaving a comment below.