UPDATE: This post has been updated to reflect changes to the SAT beginning in March 2016. All of the SAT practice tests featured in this post will help you prep for the redesigned SAT. 🙂
Free Full-Length New SAT Practice Tests
Now that the SAT has changed significantly many are wondering where to get practice tests. The good news is that, for the first time ever, official practice tests are available for free. The College Board (the writers of the test) has teamed up with Khan Academy to offer eight SAT practice tests that can be accessed via a link on either the College Board's website or the Khan Academy website.
The not-so-good news is that, beyond these eight official practice tests, there is only one other test: a practice PSAT, which is also available on Khan Academy for free.
(A special note to those who think these tests might supplement the ones found in The Official SAT Study Guide : they are actually the same exact tests!! Consider yourselves forewarned).
Sources of Free SAT Tests:
College Board's Redesigned SAT Website
College Board Official New SAT Practice Tests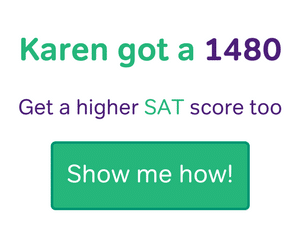 The Daily Practice App
Khan Academy
The Official SAT Study Guide (2016 Edition) – "The Blue Book"
Magoosh
Redesigned PSAT Practice Test
Now that the PSAT and SAT are so similar (really the only differences between them are that there are a handful more questions on the SAT versus the PSAT and the SAT's questions are slightly harder), you can also use the College Board's free Redesigned PSAT practice test for additional practice. Like the SAT practice tests, this downloadable PSAT also has answer explanations and a scoring sheet.
Reviewing Practice SAT Tests
Now that you have some SAT tests to practice with, you need to know how to review them effectively so that you can keep making progress with each test you take! Check out our video on Reviewing Your Practice Tests to learn how you can get the most out of checking your answers.
You can also use our free resource, the Official SAT Study Guide, which compiles video explanations to 116 math questions from the first and second test and related free video lessons. These video explanations are also available on our so that you can ask questions and share the explanations that you find useful with friends who are also studying.
We've only done explanations for the math sections of the first two tests, so if you are interested in video explanations for other tests or other sections, let us know by leaving a reply in the comments section of this post!
How to Use Official Free SAT Practice Tests in your Test Prep
What I recommend students do is spread these tests out—which is obvious. But what I also advise them to do is to take each test more than once. Many think this is a terrible idea. After all, the final score won't be an accurate reflection of your knowledge and might give you an inflated score (and even an inflated ego). The second point: you'll already know some of the answers so how does that help you to do the same question again?
The first point is accurate: you're likely to get an overinflated score. The reason for doing a retake, however, is that you can apply the knowledge you've gained in between the tests. This point is a little vague so let me flesh it out a little. When you are learning grammar, let's say, you'll be picking up fundamentals. For instance take a look at the following sentence.

The point of taking multiple standardized tests are often lost on students who must spend hours and hours hunched over an exam.
If I asked you to figure out what was wrong with the underlined section, you might answer that it sounds totally fine. Though, you might also answer that something sounds weird but you can't quite put your finger on it. Perhaps you'd go a step further and wonder if the 'are' should be an 'is'.
Then, over the next few weeks, you encounter many times the concept of subject-verb agreement and you learn that if you want to determine the "number" of the verb you need to ignore the prepositional phrase that comes after the subject. Here, that phrase begins "of taking multiple standardized tests". The subject is "point", which is singular. Therefore, 'are' should be 'is'.
The point here isn't to talk grammar; it's to show you that upon learning something new, your brain changes the way it processes information. Upon seeing the sentence again, you should able to give a logical, grammar-based reason for why 'are' is wrong. Did you remember the correct answer from the first time? Maybe. But this time around you can confidently get the right answer based on what you've learned. Additionally, you're reinforcing the skill of recognizing subject-verb agreement errors or whatever the issue is.
To be sure, you don't want to take the same test within two weeks. But if you wait about a month, much of the test will seem new. And that's mainly because your "SAT brain" will have grown in that time.
What about SAT Practice Tests from Test Prep Companies?
If you are prepping for the long haul, or if you are a tutor wondering which tests to give your students over an SAT summer course, you will need more than the eight tests offered above, regardless of repeats.
The Princeton Review, Kaplan, and Barron's each have practice tests. Before you get excited, I should warn you that there are significant downsides of taking these tests. Simply put the material is some a poor imitation of the real thing. Sure, you'll get practice but you really won't be prepping your brain for the rigors of the real test. It is sort of like jogging 5 miles on a treadmill, a bottle of water in front of you, and a fan blowing a gentle breeze in your phase. The actual test is more like running 5 miles up a windy summit, rain pelting your face.
Besides complexity another issue is that the questions in these books were not tested on students. I know, that conveys a sense of a mad scientist in a laboratory, the students serving as hapless rodents. It's not nearly as nefarious, though. Each SAT has an experimental section that determines the validity of question based on the difference between the percentage of high-scoring students (they'll know this based on the score you get on the other sections) and the percentage of low-scoring students who miss a question. If low-scoring students do as well on a question as high-scoring students, then the question is not very good. If high-scoring students perform much better on a question than do lower-scoring students, then that is a sign that the question is valid. To the best of my knowledge, none of the questions in these books are vetted in this way.
With that caveat out of the way, it is true that some second party publishers do a better job than others. To get a sense of how this shakes down, you'll want to check out my Best SAT book review post. The short of it? Barron's is the best of the big publishers so if you have to choose practice tests from one company that should be the one.
And now that you have the best practice test resources, it's time to schedule your best SAT test date.