As a high school student who probably took the SAT you may now be wondering "Is the GRE harder than the SAT?" Many students wonder this, especially when both exams share many similarities. The short answer is—Yes! While the two can seem quite similar in terms of preparation and format, there are some key differences. In this blog post, we will discuss why these details make the GRE more challenging than the SAT!
What are the GRE and the SAT?
The GRE and SAT tests are pivotal stepping stones towards your educational and career goals. The Graduate Record Examination (GRE) is used by grad schools while the Scholastic Aptitude Test (SAT) plays a role in college acceptance. Both tests are designed to assess your aptitude and readiness for higher education. The GRE assesses your verbal reasoning, quantitative reasoning, analytical writing, and critical thinking skills, whereas the SAT focuses on math, critical reading, and writing. While the structure may vary, both tests play a vital role in determining your academic capabilities and progress. Studying, practicing, and adequately preparing for both exams will yield the scores necessary for admission into the college or graduate program of your choosing.
Format, length, and types of questions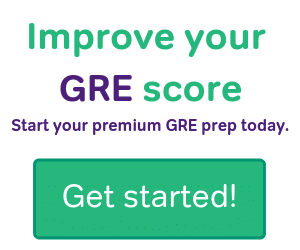 The SAT and GRE tests have significant differences in their format, length, and types of questions. The SAT, most commonly taken by high school students applying to colleges, is a three-hour test comprising of two main sections – math and evidence-based reading and writing. The questions are multiple-choice and designed to test critical thinking and problem-solving abilities. On the other hand, the GRE, usually required for graduate programs, is four hours long (only until September 2023, when significant changes arrive!), comprising three main sections – verbal, quantitative, and analytical writing. The questions range from multiple-choice to short-answer and essay questions, designed to test advanced critical thinking and analytical skills.
Starting September 22, 2023, the GRE will be shorter, lasting less than two hours. This change aims to minimize test-taking exhaustion without compromising the assessment of skills. Additionally, scores will be reported faster, which means faster applications!
In summary, while both tests assess academic readiness, the SAT is geared toward assessing readiness for undergraduate programs, and the GRE is geared toward assessing readiness for graduate-level study.
Difficulty level and strategies for success
Although the SAT and the GRE have some similarities, they are quite different in terms of difficulty level and strategies for success. Generally, the GRE is considered harder than the SAT due to its more complex questions and longer test time. To succeed on the GRE, it's crucial to practice your critical thinking skills and time management, since the test assesses your ability to solve real-world problems. On the other hand, the SAT focuses more on your knowledge of core subjects like math, reading, and writing. To do well on the SAT, you should polish your fundamental skills and practice test-taking strategies, such as eliminating wrong answers and using contextual clues. Essential test-taking strategies apply to both tests!
Tips for taking the GRE after taking the SAT
Taking the GRE can seem daunting, however, with a bit of preparation, you can tackle this test with confidence. One tip is to familiarize yourself with the structure of the exam. In September 2023, there will be significant changes to the structure and timing of the GRE, so make sure to familiarize yourself with the structure of the new GRE!
Another tip is to practice, practice, practice. Take practice exams to get a feel for the types of questions you can expect and use study guides to target areas where you need improvement. Lastly, don't panic! Too much stress can interfere with concentration and distract you from applying the skills and strategies necessary to succeed on the exam. With these tips, you'll be well on your way to acing the GRE.
Pros and cons of taking a GRE prep course
Still worried about the GRE being too difficult to tackle? One of the benefits of GRE prep courses is that they often provide access to practice tests and personalized feedback, allowing students to pinpoint areas in which they need to improve. On the other hand, prep courses can be costly and may not fit into everyone's budget. Also, for those who prefer to learn independently, self-study may be a more suitable option. Ultimately, the decision to take a prep course depends on the individual's learning preferences, budget, and overall goals for the test.
After comparing the two tests, it's clear that the GRE is definitely more challenging than the SAT. It's important to remember that the GRE also requires test-takers to think on their feet and use more advanced problem solving strategies. This makes it even more important for students who plan on taking the GRE to prepare as much as possible for the exam. Ultimately, getting familiar with test structure and format can make a huge difference in overall score. With proper preparation, conquering the GRE should be a breeze!