An MBA, or a "Masters of Business Administration," is a postgraduate degree achieved after an MBA candidate successfully goes through a business-focused program, usually lasting 1 to 2 years, and can be full-time or part-time. MBA programs are intended to better prepare you for business management skills and to make graduates more competitive in applying for leadership roles, or to get your foot in the door in high-paying industries, like tech, high-finance, and consulting. Check out our answers to frequently asked questions about the MBA below!
Table of Contents
What Is an MBA?
The concept of an MBA is simple. Generally, it's a degree for business management. However, MBAs have a century-long history and they've evolved over the years to adapt to new trends – and thus there are MBAs for early-career graduates, mid-career professionals, and even existing executives at companies. To make matters more complicated, there are in-person, virtual, and dual-degree MBAs, making it worth your time to research choices and to understand the landscape. If you need some advice on choosing the best program for you, check out our post on how to choose an MBA program.
While MBAs tend to be different, you can expect the following commonalities among most MBA degree programs:
Fall start-dates – There are exceptions, but usually, unlike bachelor's degree programs, there is a set class of students and a Year-1 and Year-2 format, meaning that programs tend to start in the Fall semester of each year and end in the Spring two years later. Generally, you do have choices for electives, but your core classes are more rigidly assigned. We recommend looking primarily at the core curriculum when gauging the academic benefits of programs, as the electives can be fascinating but are more of a tangential consideration, taking up a smaller amount of your time and focus.
Core curriculum – Typically, the first year is devoted to core courses going over major business and management concepts (finance, management, organizational behavior, behavioral economics). Programs that are more industry-focused will likely have a much more nuanced curriculum.
Engagement with recruiters – In general, recruiters regularly engage with MBA candidates as applicants to summer programs, internships, or full-time jobs, reaching out to students through events on campus or direct-solicitation as early as the mid-Autumn of your first year.
Internships – This is more relevant to full-time degrees, but most students will be pursuing internships with companies. Statistics on full-time employment with those same companies and institutions disagree a lot, but the general principle is that you're likely to have a high chance of returning to that same place to be employed after graduation.
Formalized alumni connections – Towards the end of your second year, many programs will facilitate connections with an alumna or alumnus in the field to which you're planning on applying your skills. This helps with arranging interviews and getting clearer firsthand knowledge of what it's like to work in your chosen area. The flip side of this is that you may very well find yourself in the alumni role helping soon-to-be graduates in the future as well.
MBA thesis – Many degrees require candidates to complete an individually-led research paper spanning 40-80 pages (or more) that is coordinated with a faculty advisor. The MBA thesis is usually orally defended by the MBA candidate in a public or private seminar, which is somewhat similar to that of a Ph.D. program, but with certainly different objectives.
MBA Capstone – MBA programs typically require candidates to engage in team-led hands-on 15- to 20-page research paper or project completed during the final year of studies and presented in a public seminar.
What Are the Types of MBA Programs?
MBAs degree programs have been around a little over 100 years, originating in Harvard to prepare would-be industrialists of the time with core classes in accounting, business, and strategy. Times have changed. Now they have splintered, differing in philosophies as to what constitutes a formal education in business. Because of this, there are many misconceptions, often born from MBA-holders themselves passing on information that reflects the landscape in which they studied for their degree!
Full-time MBA Programs
A full-time MBA generally is ideal for those with 2+ years of post-bachelor's experience. These are the traditional MBAs that most people picture, in terms of having a core curriculum (generally in-person), team capstones, as well as MBA theses coordinated directly with faculty. There are 1-year programs that are described as more "dynamic" than 2-year programs (read "grueling") and are often the choice of companies that pay to send their employees to an MBA program (often with the caveat of working in said employer for X number of years afterward). Generally, the younger the applicant, the more likely they are to opt for full-time.
Executive MBA Programs (or EMBA)
Typically an 18-24 month program reserved for those with over 10 years of work experience, Executive MBAs are lower-intensity MBAs that focus more on deep-dive courses and are often prized by mid-career professionals looking to jump into higher management. It is relatively rare to get a scholarship for these programs, but the cost is meant to be outweighed by both the executive alumni network and by the enhanced credentials achieved by the executive program graduate.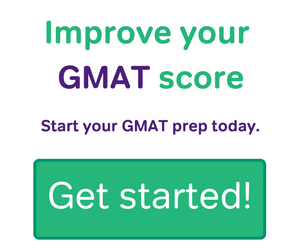 (Non-Executive) Part-time MBA Programs
Interestingly, the EMBA is also a type of part-time MBA, technically, but let's make a distinction to think of this as a non-executive part-time program. Preferred by those generally between 24 and 32, this is seen as somewhat less competitive than full-time MBAs and is lacking many of the networking benefits of a full-time MBA. The duration of these degrees tend to last longer than 2 years and are far less likely to qualify for a scholarship or grant. Also, they have less access to recruiters, a key part of full-time MBAs described above. However, they do provide access to alumni networks and to the credentials of having an MBA. Generally, on a CV, there is little to no distinction between full-time and part-time MBA as both went through the same academic rigors.
Online MBA Programs
This is the broadest category here, as "online MBAs" could very well be EMBAs, full-time or part-time. Generally, the feature is in the name: it's online, rather than in-person, but there are some hybrids. Scholarships, as noted above, are more plentiful for full-time in-person programs. Your mileage here will vary depending on the university, as many programs have deep wells of experience in facilitating connections and learning online, but others are a little newer to the scene and adapting to the increasing trend to move online.
We recommend asking an alumnus or alumna about their experience, especially since universities are, frankly, suspiciously non-critical about any drawbacks that may arise from an online experience over an in-person one.
They could very well be a great option, but do your research, and try to aim for more recent information, as they have changed drastically since 2020 and social distancing forced them into the spotlight. There are even some online MBAs that don't require the GMAT that may be worth looking into!
🎥 You can find more insights in this interview with one of Magoosh's GMAT students—we ask him why he decided to pursue business school, how he structured his studies, and how COVID-19 affected his plans.
Joint Degree Programs
Best for those who have a more defined post-MBA career path, joint-degrees have an industry-focus or field-focus. For example, Stanford has joint degrees focusing on education and business, while Darden has MD/MBA programs for those who are studying to be trained doctors and who need business skills. Graduates tend to be younger (24 to 30) and prefer full-time studies, as this degree is meant to gain access into a certain field by combining studies and credentials.
What Are the Benefits of an MBA?
We'll go a bit deeper into considerations for entering MBA programs later, but the key benefits of MBA programs—and these benefits tend to be more pronounced for traditional MBAs and EMBAs—are:
Coursework and skills – Described briefly above, the MBA curriculum is meant to cover core competencies in business, including behavioral science and economics. Also available are multiple electives. You're likely to have classes with the same students, bolstering connections and friendships. Finally, the capstone and MBA thesis give you the chance to specialize and put your skills to the test.
Higher-income/position potential – The data on top-10 programs is abundant (hovering around $150,000 on average), but it's a little more diffuse with other programs. Statistics for schools with lower rankings are less reliable but show an average of $50,000. That does not mean necessarily that the MBA world is bifurcated, but rather that there is a fairly broad spectrum. Also, it does mean that location matters and you should do your research on programs first based on fit, and then do digging into the benefits.
Network – For many, this is the indisputable top benefit of an MBA course, which should definitely be weighed when considering online programs. You have access to an alumni network regardless (formally, through the university, and informally through shared bonds that are more likely to get you to connect with alumni in your chosen field).
Higher employment rate – This is very program-specific, but generally, there is a higher chance of being employed consistently with an MBA. What is less clear, however, is the data behind their figures, which we'll discuss a bit later here.
Access to higher-paying roles – The highest-paying roles after graduation tend to be (in descending order of average pay): consulting, financial services, and tech. What is also interesting is that those who get an MBA have the biggest salary increases in these industries (again, in order): consulting, food/beverage, investment management, and private equity, averaging $40,000 higher salary per year after graduation.
What Do MBAs Cost?
The "sticker price" is between $50,000 and $200,000. $200,000 is the top-line price, but most large MBA programs subsidize the cost through various scholarships, grants, and other programs, so it's definitely worth googling "What would I actually pay for an MBA at [insert program here]." For example, the program at ASU has been effectively free for entire years of graduating classes, thanks to donations from alumni and various businesses. That's not to say that they're cheap – student loan data show that the average debt accumulated from an MBA course is near $100,000, and so, most students are in fact paying a steep price for the programs.
Given the hefty tuition costs, you're probably wondering if the MBA is truly worth it. That's a topic for another post, but let's just focus on the financial aspect of it. There are various rules of thumb for deciding this, but one that is fairly reasonable is this: the bump in compensation you expect in your first three years as an MBA graduate should cover the out-the-door cost of the MBA.
For example, if you paid 160,000 for a full-time MBA, but your post-MBA salary went from 90,000 to 110,000, you very well might want to give it a long, hard look to see if it was worth the cost (160,000 – 20,000×3 > 0) – as you have a deficit of 100,000 and likely a high-interest student loan capping your appetite for career mobility in the meantime. Conversely, if your post-MBA salary was up from 90,000 to 150,000 with a 160,000 price tag, now you're looking at a much stronger business case (160,000 – 60,000×3 < 0), as that salary is now covering more 20,000 more than the cost of the program itself.
Rough math? Yes. Hard to calculate future salary? Of course! The key point to take away here is to think of the MBA as any savvy business person would: what is the probable ROI (return on investment) and what is the opportunity cost? In other words, ask yourself: will it be worth its cost, and what else could I be doing at the same time? You'll also be spending at least a year on the degree itself and likely 100+ hours on the application itself, so time is also a consideration.
How Hard Is an MBA?
As for difficulty, MBA programs are no pushovers, as the degree itself tends to be time-intensive to earn (1-2 years) and can be marked by intense study and university-specific rigors, like cold-calls (professors grilling students with questions at random), but the most difficult part of the process is (for most) is the actual application and interview process to get into the program in the first place!
The competition for entering MBAs tends to be fierce, especially during or right after recessions, like in 2008 through 2010 and in 2020, which is when many professionals decide that they'd like to boost their credentials and skills during a time with more uncertainty. Acceptance rates for universities have gone down recently due to an influx of applicants, hovering around 5% for most top-10 programs, for example.
Who Is an Ideal MBA Candidate?
Close your eyes and picture who you imagine as the typical MBA student.
Well, there really isn't one, but it's likely that many can't help but conjure up the image of an investment banking professional with a finance degree, 4+ years of experience, and a $500 haircut. Actually, MBA programs, as described before, have adapted and taken on diverse aims and thus so have its students.
If you sit in on an admissions-related informational session regularly put on by business schools, you'll likely hear the term "holistic" to describe their application approach. That can be frustrating, as it describes a broadly fuzzy and non-quantitative assessment, but that speaks to the importance of knowing your application doesn't have to be perfect in every dimension. There really isn't a prototypical perfect profile anymore, but there are certain CV additions that catch the eye of admissions boards.
2+ years of experience. This, like all others in this list, is not a hard-and-fast rule, but rather what you tend to see in programs. Admissions boards like to see experience and a general direction of a career that compliments MBA hopefuls' essays and stated post-MBA objectives. Let's also view this through another question: is it wise to go directly from undergrad to an MBA program? Every person is different, but the short answer is "probably not" as you likely don't have professional experience yet to inform you in which direction to take an MBA and whether or not it's worth it to you.
Some combination of evidence of your academic rigor. Notice that we didn't say the GMAT explicitly? This is because applicants tend to over-allocate time to what's in their control (and without a time machine, you can't go back to change GPA or your past jobs), which means it's tempting to focus too much on the GMAT. Professional designations (CPA, CFA, PMP, etc), other graduate degrees, grades in undergrad, and, yes, the GMAT, can be combined to demonstrate the MBA candidate can thrive in a tough academic environment. Read Here: How does GPA factor into MBA admissions?
A well-articulated story. This can be told through many ways, including the essays (which often make up the biggest part of the application itself), undergrad degree, extracurriculars, evidence of public service, and professional accomplishments. Your "story" means that you can convey compellingly how you came to the point of pursuing an MBA and why you would benefit the school.
Titles and companies. This is a controversial addition to this list, but generally, it is ideal for you to work at an impressive company and typically these companies have name recognition. Schools openly prize career progression, so any clear move from analyst to team leadership, for example, is a strong indicator of career momentum and opportunity.
Undergraduate degree. This is required for nearly all programs, even if there is no specific major required. That being said, those without a quant-related background (finance, math, business, economics) will likely have to demonstrate in some way in their application that they have the ability to thrive in a program that will lean often into math and business. For many, this potential can be demonstrated by the quant score on the GMAT.
Two stellar recommendations. Preferably from managers or former managers. There will be more on that in this next section.
How Do I Apply for MBA Programs?
The first step to applying for MBA programs is to do your research. Figure out what's important for you and go from there. If you want a high salary, focus on schools' ranks and employment outcomes for alumni. If you're passionate about specific areas, such as entrepreneurship, international business, or even niche areas, like the intersection of business and the environment or healthcare, check out programs with such specialties.
Once you have a short-list of schools, the easiest way to apply is to fill out the application online on the specific program's website. Luckily, it appears that, while the details can change, the portal in which you'll put your information is very similar across most colleges. In addition to your undergraduate degree and transcripts from your degrees (likely going back to high school), here are additional admissions requirements and their considerations:
Two letters of reference: Please check the university itself for the format, but luckily this tends to be uniform: (1) describe your relationship to the candidate, and (2) how do they compare to their peers. You can probably tell that this has a distinct bias for managers. It may feel awkward to ask your current employer for a recommendation, so clients, former managers, and professors could also be options. You will then need to give the contact information for your recommenders, who will then be emailed a link to fill in a page with their letter and often to answer questions about your aptitude (on a score from 1-9, with 9 being the highest, for each indicator).
GMAT/GRE score (or an Executive Assessment for EMBAS): Check the requirements for your program, as some schools will even accept "expired" GMAT scores (older than 5 years).
TOEFL or IELTS score: If your undergrad was not taught in English, it's likely that you'll be required to provide a TOEFL or IELTS score. This is program-specific, and some have loosened their requirement to look at other representations of English ability.
Admissions essays: The typical essays are "Why ____ program" and "Tell us about you," but the recent trend has been for universities has been to ask more unique questions (see Duke's "25 random things about yourself" essay, for example). There is also an "essay" asking for any additional information, which is an opportunity to talk about mitigating factors and other considerations but is not typically written in an essay-like way as the others. Most programs expect a simple bullet-point list for the "Anything else" essay.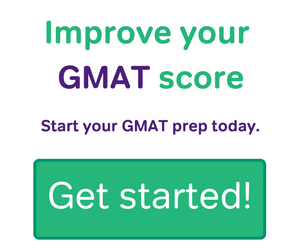 An application fee: Fees can range from $50 to $300 but the idea is that each application is given consideration and so this covers the university's overhead. Be sure to look up the university's "fee waiver" for which many program applicants can qualify.
And the last thing you'll need? Patience. For larger programs, it can take two or more months to hear back about interviews, but luckily their timelines are transparently communicated on their websites. It's well worth it to first learn about programs, and then to mark the major dates in your calendar.
When Should I Start Applying for an MBA?
Since you're looking to gather letters of reference (and you should consider prioritizing this first), test scores (50+ hours, on average), and filling out an application, give yourself at least 3-month window—or more if you need more time to increase your GMAT score. For the overwhelming majority of programs that begin in the Fall, your rough timeline is:
Round 1 Deadlines: June to September of the preceding year (for example, a 2022 to 2023 program will close applications in Summer 2021). Start preparing your application in February.
Round 2 Deadlines: December to February before the program (for example, a 2022 to 2023 program will close applications in the preceding Winter). Start preparing your application by September.
Round 3 Deadlines: March to May of the same year (for example, a 2022 to 2023 program will close applications in Summer 2022). Start preparing your application in December.
While we're on the subject, you might be wondering in which round you should apply. That's a tough question, but overall the rule is "the earlier, the better," as Round 2 tends to have more applicants than Round 1 and more in Round 3 than 2. The tough situation in which many applicants find themselves is weighing between Round 3 of this year or Round 1 of next year. For that, we don't have an easy answer, but the question you should ask yourself is: will my application be substantially better in three months?
What You Need to Know about MBAs: A Summary
An MBA can be valuable for your career, but it will likely come with a considerable price tag and 1-2 years of study (on top of around 3 months of preparation), so it's well worth doing research and some serious introspection with the question: is this right for me? Also keep in mind that not all MBA programs are made the same, as there are degrees that may very well be more tailored to your career interests, or perhaps, frankly, none at all!
If you're earlier in your career, you may want to consider a Masters in Management (MiM)! To learn more, check out our post on the difference between MiM vs. MBA.
Check out also STEM MBA, if you are into technological and analytical careers.
If you've made it this far, congratulate yourself for doing research into what is right for you, and we wish you luck on whatever next steps you take. Let us know in the comments, are you planning on getting an MBA?