You've decided to apply to business school. You've done your research to see which schools support your goals and meet your needs, and have come up with a long list…too long a list. You know you can't apply to all of them. This is not an easy decision, but we're here to help you with four tips for choosing the right number of b-schools to apply to.
It Depends
Before we present our tips, you should know that the question of how many b-schools to apply to is best answered with the classic "It depends" answer. It depends on your abilities, how much time and money you've set aside for applications, and how well you can deal with the possibility of being rejected more than a few times. It also depends on who you ask. Some authorities stand by applying to 3-4 schools, without exception. Our guidelines will provide you with some more flexibility.
Breaking Down the Numbers
1. If you have 2-3 schools on your list that are a good match for your goals, have acceptance rates of more than 30%, and are schools where you're strongly competitive, then applying to 2-3 schools makes complete sense. There's really no need to apply to any more than that – you will likely get into at least one of these programs with a solid application.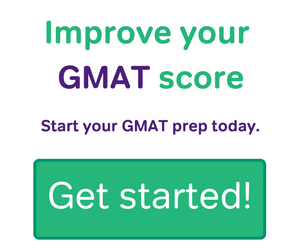 2. If you discover that only 2-3 schools support your goals and meet your needs, and you decide that if you were not to get into these programs, you'd forgo your b-school plans for this year and reapply next year, then you should go ahead and apply to just these schools, even if they're reaches for you. The idea here is that if you know that you won't go to a school that's easier to get into (i.e. a safety school), then there's really no point in wasting your time and money applying. This doesn't happen frequently, but it does happen.
3. If you have target schools that you dream of attending but that have acceptance rates under 15% and/or your credentials aren't competitive, then you should apply to 1-2 of these and 3-6 where you're more likely to be admitted. Of course, after reading #2, you know that you must be open to attending one of these safer schools, or there's simply no point in applying. You must also make sure that these safety schools still support your goals.
4. If your target schools have acceptance rates of less than 30% and you're competitive but not guaranteed admission (like most people), then it would make sense to apply to 3-6 schools in this range and 1-2 in the range where you're very likely to be accepted.
Evaluating Your Goals & Credentials
Your goals and credentials relative to others competing for your spot in b-school are of the utmost importance. If you belong to an overrepresented group (like Indian IT males) you should consider applying to slightly more schools. You also don't need to apply to all of your schools in the first round. You can divide your applications between first and second round deadlines.
A Final Word
There are those who say that applying to 6-8 schools is too expensive and time-consuming, and that it will detract from your ability to produce excellent applications. This would probably be true if you were to complete all these applications in one month. However, if you want to increase your chance of acceptance and can submit your applications over two rounds, then this number can be realistic. It's an option for you to consider.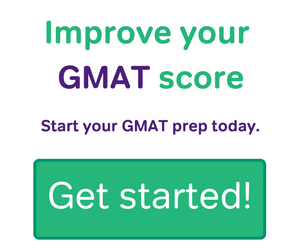 As I said before, it depends.
Still not sure how many schools you should apply to or where you should apply? Get the answers you need when you check out Accepted's easy-to-use guide, Best MBA Programs: A Guide to Selecting the Right One. Grab your free copy here!