Indiana University's School of Commerce and Finance first opened 1920, and has been offering MBAs since 1947. In 1997, the department renamed itself the Kelley School of Business in honor of Indiana businessman and philanthropist E.W. Kelley. Today, the Kelley School is a respected institution that offers many highly ranked degrees.
Below, we'll be taking a closer look at the full-time MBA program, including information on the curriculum, admissions process, and overall rankings. We'll also examine the class profile and the average GMAT score for Kelley School of Business.
Kelley School of Business MBA Curriculum
Before classes officially begin, new students will participate in a two-week team building and career development class called Me, Inc. Students from non-business backgrounds also have an option of taking the Jumpstart bootcamp, focusing on foundational business principles.
Once the semester kicks off, students will need to select an industry focus for their First-year Academy from options like business marketing, consulting, strategic finance, and others. This, along with a 15-week intensive course, will form the bulk of the first semester's work.
In the second semester, Kelley pupils will embark upon the Global Business and Social Enterprise (GLOBASE) course. Students will work remotely with non-profits and entrepreneurs from around the world to solve various business problems. Near the end of the project, students will travel to their client's home base for two weeks of on-site engagement.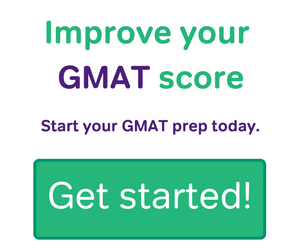 During the third and fourth semesters, students will have access to a variety of elective courses, allowing for focus in specific career specializations. Students who seek to apply their business knowledge to a specific area may also explore the Kelley School's certificate or joint degree programs.
Kelley MBA Admissions Process
The Kelley School of Business accepts applications in four rounds throughout the year. The first round deadline is in mid-October, the second round in early January, the third round in early March, and the final round in mid-April. International students are encouraged to apply in the first or second round due to the extra time required to obtain a student visa.
Students applying to the Kelley School must fulfill the following requirements:
Submit GMAT or GRE scores

International applicants must also submit TOEFL (minimum 100) or IELTS (minimum band 7.0) scores. This requirement is waived for students who have earned a degree from an institution where English is the primary language of instruction.

Submit a letter of recommendation (ideally from a current or recent supervisor)
Answer the required essay questions (one 500-word essay, one 300-word essay, and a 25-word brief fact)
Scan and upload transcripts from prior academic institutions (U.S. bachelor's degree or equivalent is required)
Submit an up-to-date resume (single page resumes preferred)
Pay $75 application fee
Schedule an interview (optional, but encouraged — may be performed on campus, or via phone/Skype)
Indiana University MBA Rankings
The Kelley School of Business MBA program consistently ranks in the top 30 U.S. programs, and top 50 international programs. See selected rankings below (data from Kelley's rankings page):
Kelley School of Business U.S. Rankings
| | |
| --- | --- |
| Businessweek | 27th |
| The Economist | 17th |
| U.S. News | 21st |
| Forbes | 25th |
Kelley School of Business International Rankings
| | |
| --- | --- |
| The Economist | 22nd |
| Financial Times | 47th |
GMAT Score for Kelley School of Business
The student cohort at the Kelley School has 185 members per graduating class. The average student is 28 years old, and has 5 years of work experience. Academically, the average student GPA is 3.34, and the average GMAT score for Kelley School of Business is 670 (with 37% of students scoring 700 or higher).
Annual tuition is $26,265 for Indiana residents, and $47,127 for non-residents.
Overall, the high rankings and relatively affordable tuition for the Kelley School of Business make it an excellent value for MBA candidates.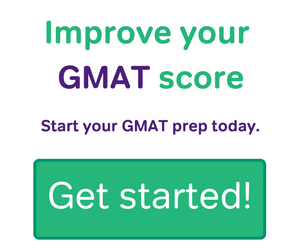 If you're determined to take the GMAT, you can begin the process by following these four simple steps: