The GMAT can be a pricey test. In the United States, it costs $275 for the exam alone (though it's less in other locations, like the $250 India GMAT fee). If this isn't in your budget, you do have options—primarily getting a GMAT fee waiver. We'll take a look at what GMAT fee waivers are and what they cover, how to get one, and how to use them.


Table of Contents
What are GMAT fee waivers?
GMAT fee waivers allow you to fully or partially waive the GMAT exam cost. In other words, they let you take the exam for a reduced price or even for free.
Because students apply to their schools, not the GMAC (the Graduate Management Admission Council, AKA the the test-maker) for these waivers, it's your school that ultimately decides how much of the fee gets waived.
As you look for ways to reduce GMAT costs, keep in mind that a GMAT fee waiver is different from other types of waivers!
A GMAT waiver, for example, is something that B-school admissions committees use. This type of waiver lets the program admit you even if you've skipped the test altogether. Almost always, adcoms have policies about this type of waiver, based on professional experience (work experience), educational history, or other criteria.
Similarly, a waived application fee also comes from the schools you're applying to. Each MBA program will have its own criteria for application fee waivers, so contact them directly.
Finally, a waived rescheduling fee is a fee you don't have to pay when you change your GMAT test date. The GMAC has waived some of these fees during the COVID-19 pandemic and may consider others on a case-by-case basis.
How do I get a fee waiver for GMAT?
The first thing to do is to check with your school. You can apply for GMAT fee waivers through either an undergraduate institution or a business school. However, the school has to request waivers from the GMAC first.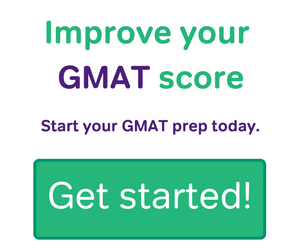 They may already have done so. If they haven't, they can fill out a form to get up to 10 GMAT fee waivers annually. However, because each school is limited in the number of waivers it can provide, it's important to ask early.
Check your college or business school's financial aid website for information about their application process. If you don't find it there, check with the financial aid office (for undergraduate institutions) or admissions office (for business schools). Some schools list these as the "GMAT fee waiver award," but don't be fooled—it's the same thing.
Because individual schools give out the waivers, the how to get a GMAT fee waiver question has a more complicated answer. In most cases, you'll have to fill out a GMAT fee waiver request form. You may also be asked to provide supporting materials, showing financial hardship or official transcripts.
Schools may have a hard deadline for their GMAT fee waiver program, or they may give out fee waiver awards on a rolling basis; it really depends on the school. The best advice is to apply as soon as you can.
Once your school awards you a GMAT fee waiver, you'll need to take the test before its expiration date. You can only use it for one test administration—that means that you can't use it to reschedule an exam or if you missed your first test date. Basically, under no circumstances can you use this award to get your GMAT reschedule fee waived.
How can I apply for a GMAT test fee waiver if I'm in the military?
GMAT fee waiver military guidelines are slightly different. Active military personnel can still apply for a GMAT fee waiver through their undergraduate institution or the schools they're applying to. However, they can also apply for DANTES (Defense Activity for Non-Traditional Education Support) reimbursement.
This only includes the test fee itself. It won't pay off late fees, rescheduling fees, or other associated costs.
You'll also have to pay the money up-front yourself and then apply for DANTES reimbursement after you take the test. You need both your receipt and your results to get paid back. Make sure to apply within 90 days of your test date by submitting an online request.
For military veterans, the GI Bill will reimburse you for the cost of one test.
Note that GRE waivers are also available, which some MBA programs will accept.
GMAT Fee Waivers and Covid-19
While lots of business schools have adjusted to the COVID-19 pandemic, one part remains the same: the fee waiver program. This hasn't been expanded or changed as of right now.
However, the good news is that 38% of MBA programs responding to the GMAC's survey have reduced or removed application fees, so you may still end up saving money during the application process.


Which business schools accept fee waivers?
All business schools will accept fee waivers—in fact, unless you're requesting one through them, they won't even know you've used a waiver. They'll just get your scores. (And it won't hurt you at all if you do use one!)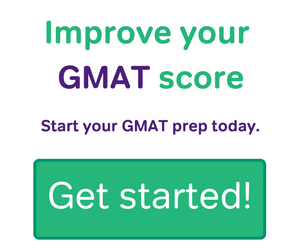 In terms of which business schools will offer fee waivers to prospective students, there's no hard-and-fast list, as this changes annually, and schools have a limited number that they may already have used. You'll need to ask each business school individually. You usually don't need an offer of admission at the school to apply for a waiver, but you often do need to have applied to them.
However, if you want examples of how business schools handle GMAT fee waivers, here are just a few that provide fee waiver information and instructions online!
University of Arkansas at Little Rock
How do I use my GMAT fee waiver?
You'll receive a fee waiver code from your school with an expiration date. Remember that it can only be used for a single test (or to retake a test that you already took and paid for yourself). When it comes to GMAT fee waivers, it's really use it or lose it. Hope this helps—let us know if you have any other fee waiver questions!